Expected Value: 15.01.2021
Hello friends!
---
Another day with a negative result. I just don't have words, I don't want to play at all, everything is very bad.

Here's the result: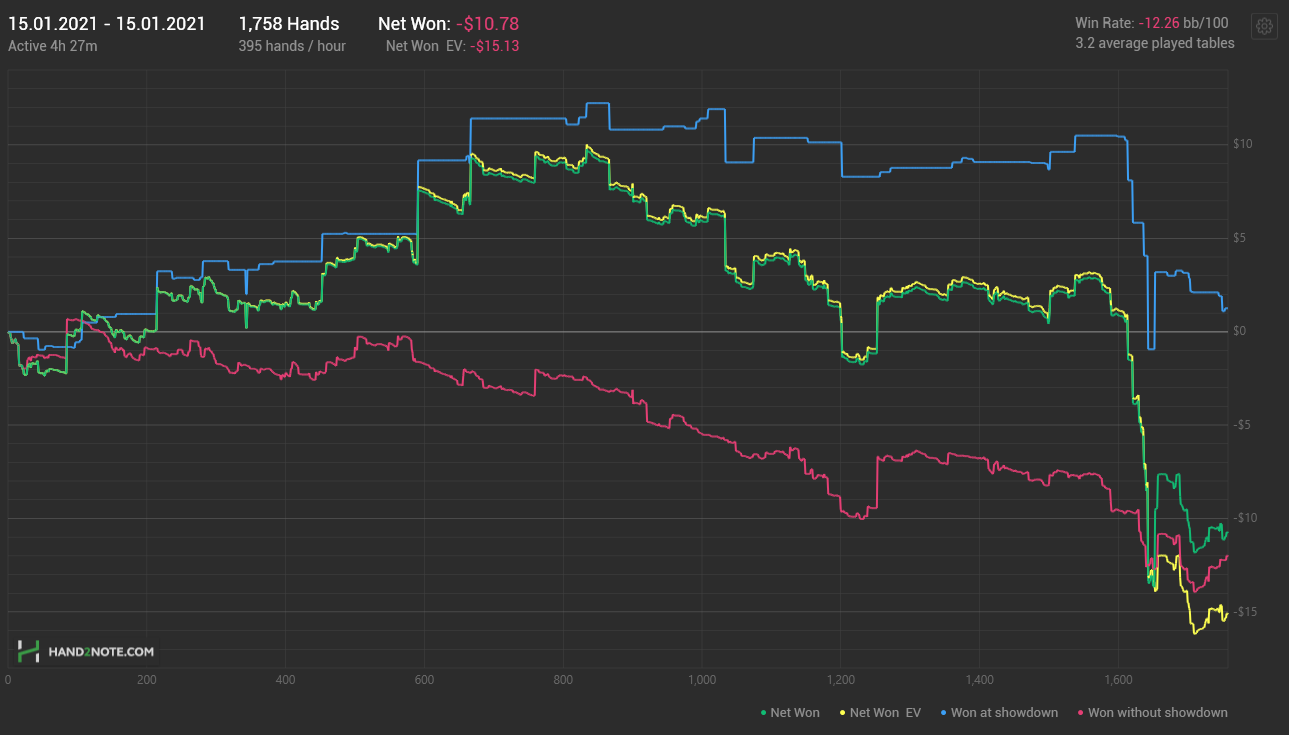 Apparently I don't win nl5, sometimes I win because I'm lucky, I'm mediocre! Not a coach, not who will help me, I'm just stupid to learn how to play this game! I don't understand how to rebuild my game, remove the tilt and start just playing. If this continues to go with poker, I will have to quit, I do not want to be a sponsor.
Tomorrow is a break from poker, for the last few days it has only had negative consequences for me.

Thank you for your attention, that's all for me...

Overall rating of this post: