Expected Value: 18.01.2021
Hello friends!
Today was a special day for me. He, so to speak, interrupted the losing line, and today I played a plus. The result of the first session:

At the end of the session, a good card came and I managed to take all the money from my opponent))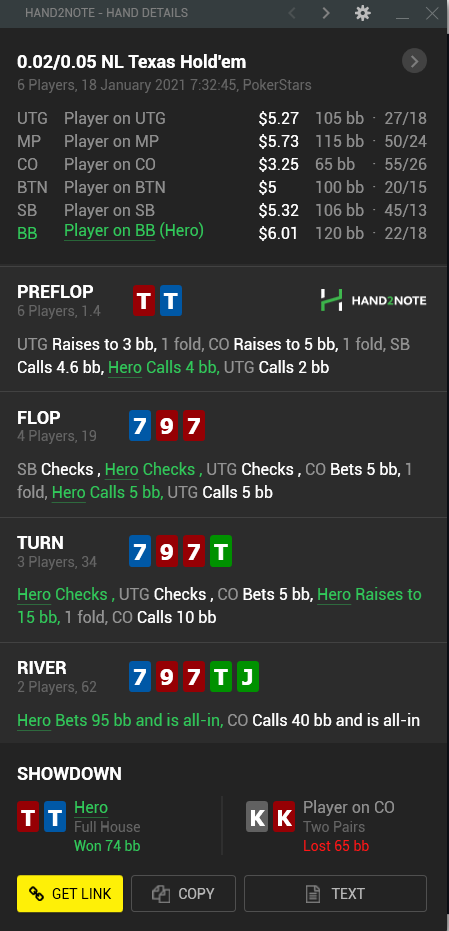 Then I had a short break and returned to the fight.
The second session made me nervous, especially at the beginning of the game. Lost some expensive pots and missed the 3-bet and 4-bet structure. At that moment I realized that, no matter what, I needed to continue to play according to the plan. And I managed to bring the second session to a plus.

Overall result for the day: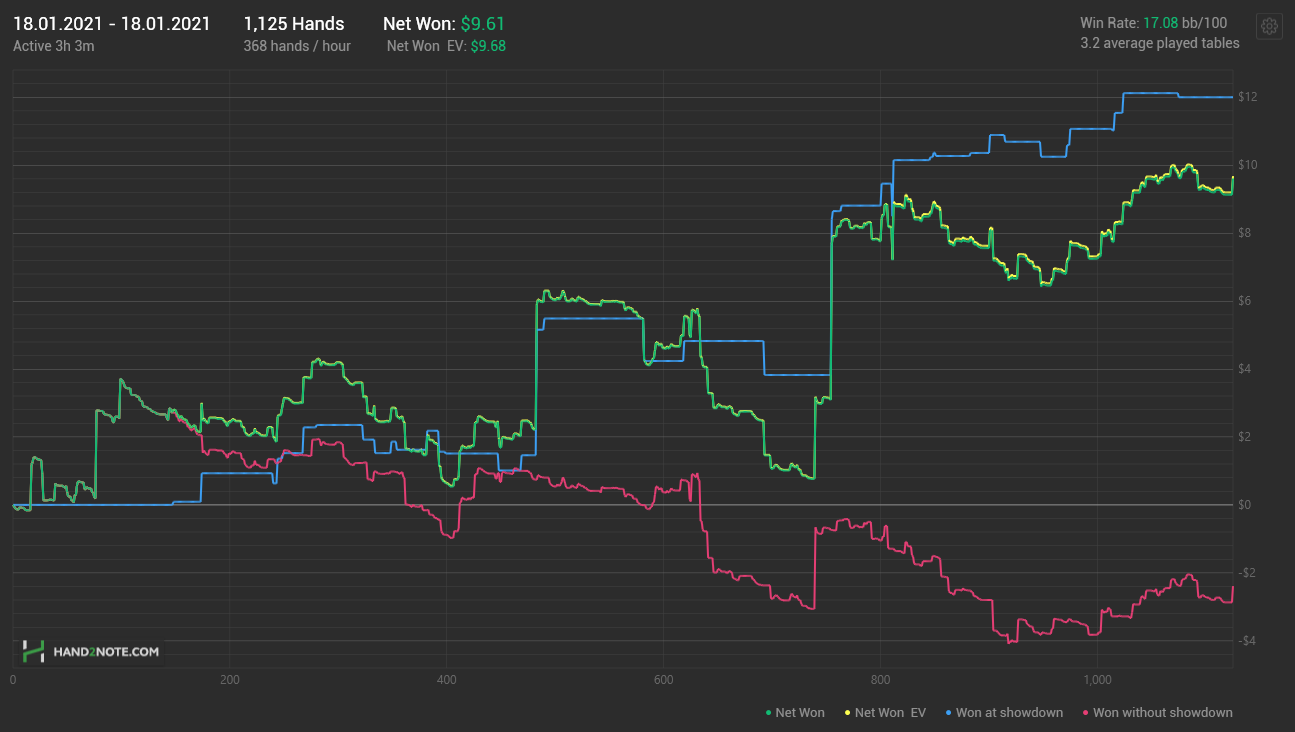 Thank you for your attention, that's all for me...

Overall rating of this post: