Expected Value: 19.01.2021
Hello friends!
Another report on the battles at PokerStars. Luck was on my side today and I showed good results. But there were also hard hands that made me nervous. I'll start with the graph of the first session, it looks like this:

It was, so to speak, a calm and good session. And the graph upwards confirms this)) Then I took a break and continued 30 minutes later. And he showed the following result:

On this hand, I thought my opponent was bluffing, but I was wrong: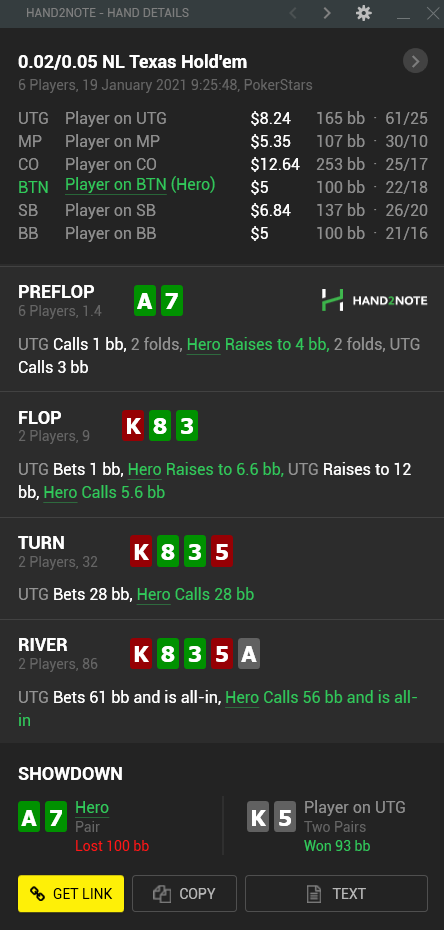 Here's another hand against him, here I caught him bluffing: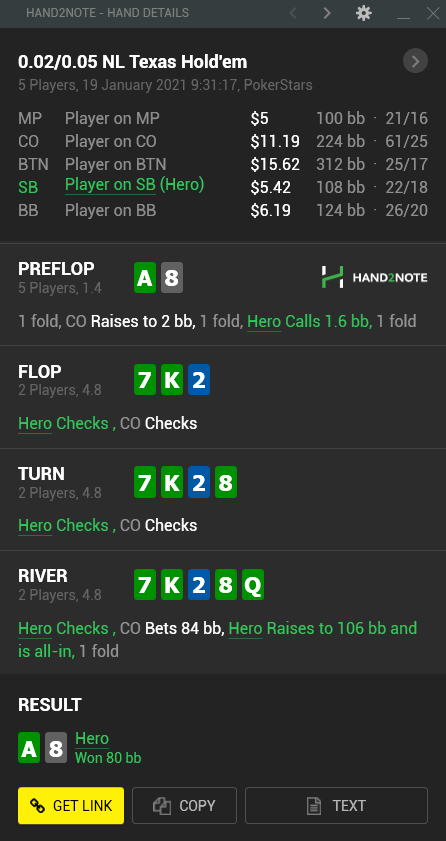 I do not argue that I was very lucky to have a strong combination))
General schedule: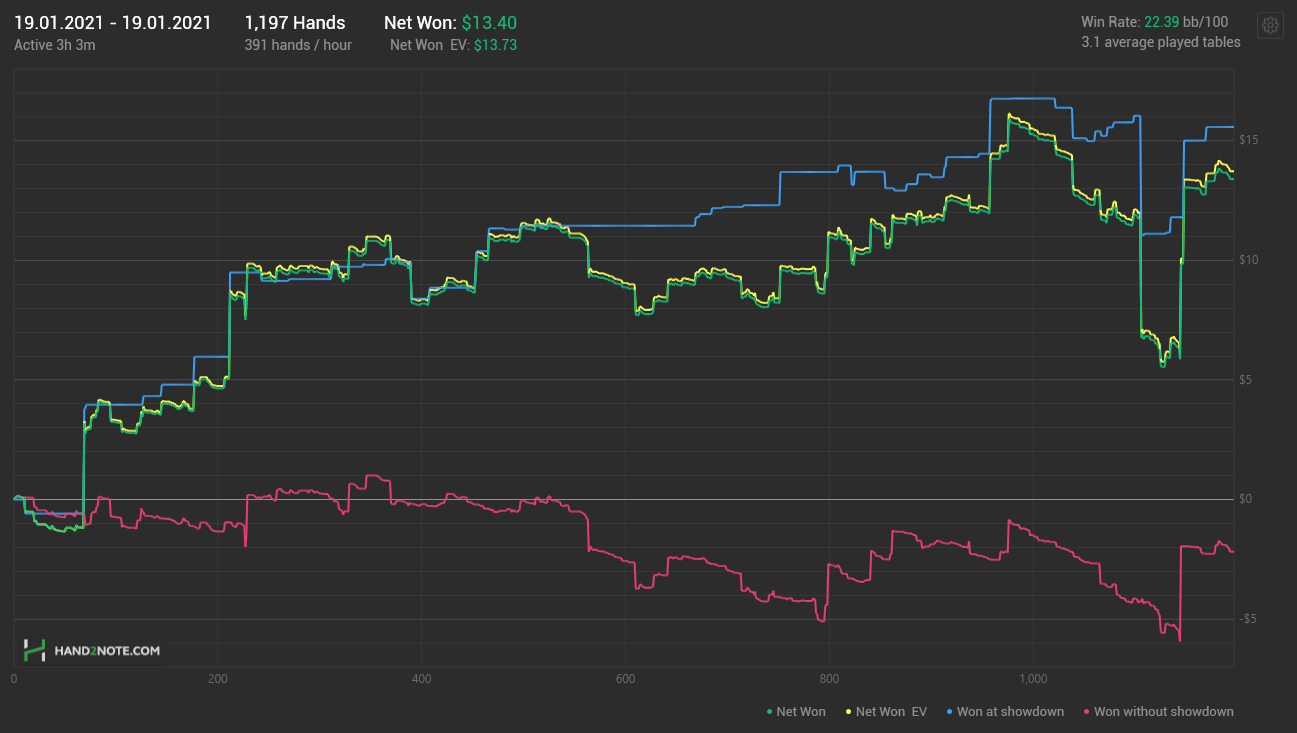 Thank you for your attention, that's all for me...

Overall rating of this post: