Expected Value: 20.01.2021
Hello friends!
Today is a special day in terms of the game. Today I connected nl10 and will try to gain a foothold at this limit. There are many familiar players on nl10 that I crossed paths with on nl5. The main difference is that there are fewer bad players and more guys with good results relative to their limit.
The result of the first session:

At the end, there was a nasty hand against a weak player: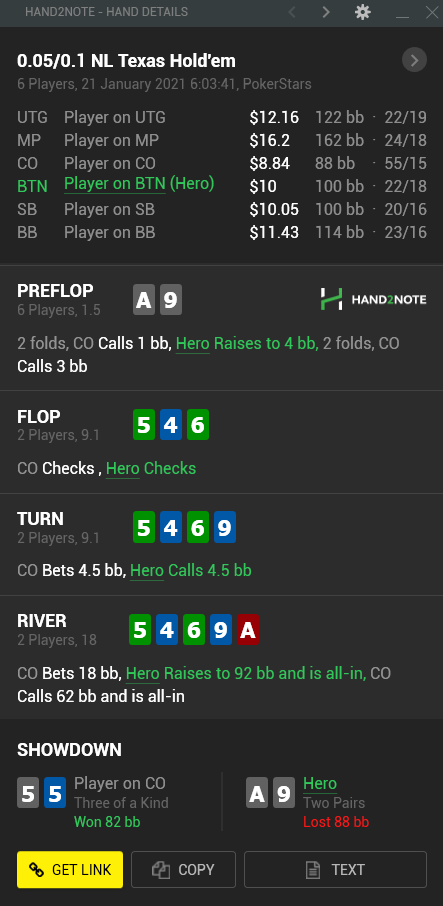 Results of the second session:

Here I have already shown an excellent result, passed well and I was in great shape, so to speak))
Overall result for today: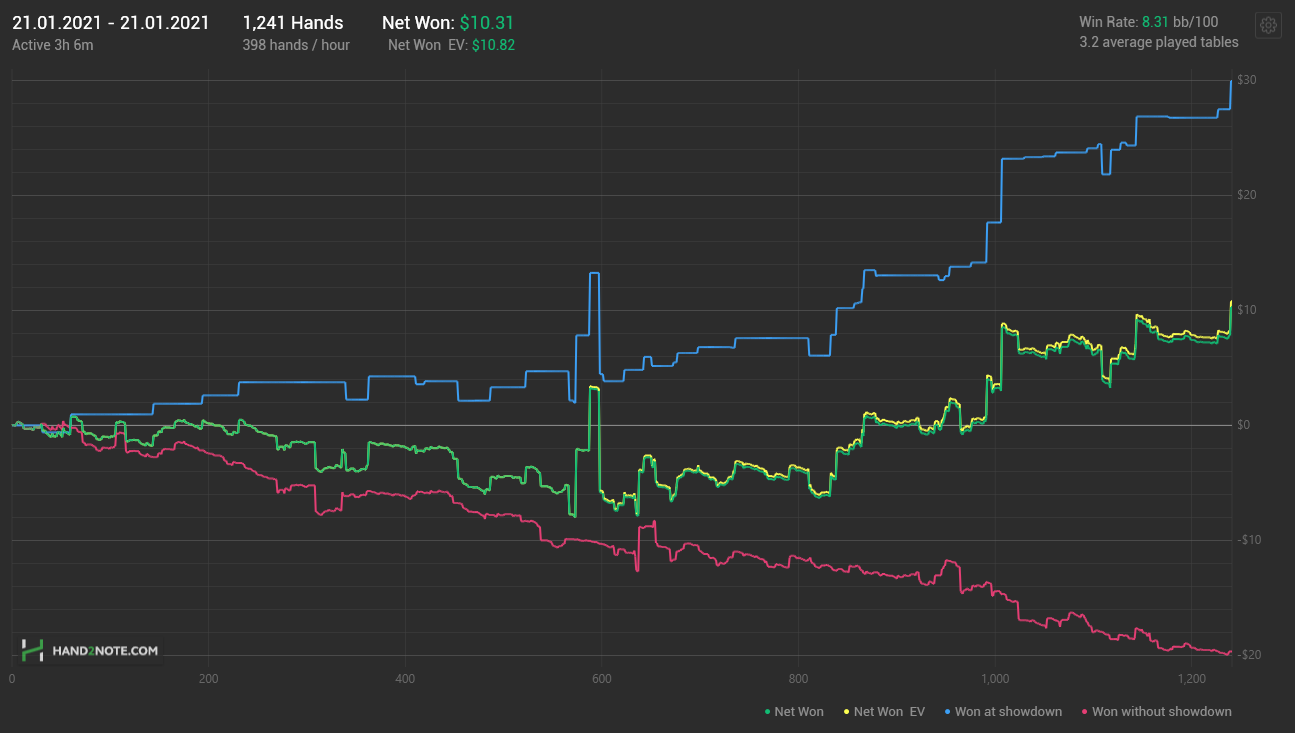 Thank you for your attention, that's all for me...

Read also
Expected Value: 19.01.2021
Hello friends!Another report on the battles at PokerStars. Luck was on my side today and I showed good results. But there were also hard hands that made me nervous. I'll start with...