Expected Value: 22.01.2021
Hello friends!
Today has been a very difficult day. It was difficult psychologically, since at some point I was losing $ 30. If you look from the other side, then this is the 3BI of the working limit, but this figure puts a lot of pressure on making optimal decisions. In general, summing up the results of the day, I concluded that money is still pressing on me for nl10. But I will continue to fight at this limit.
The graph for today looks like this: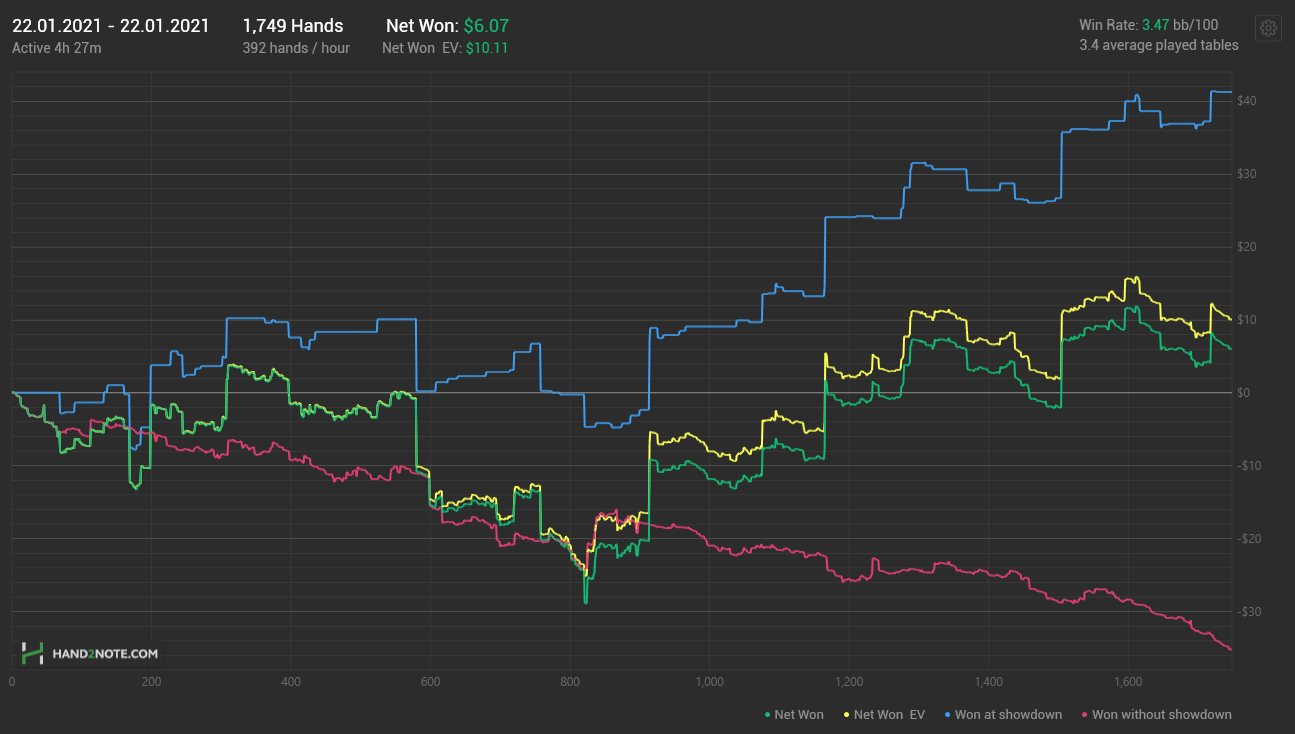 The fact that I brought the day into a plus is a huge success. Although, I would say that it did not work out for me at the beginning of the day.


Thank you for your attention, that's all for me...

Overall rating of this post: