Expected Value: 25.01.2021
Hello friends!
Another report from the battlefields at nl10, in which I was lucky enough to emerge victorious))
The first session turned out to be just great, it was easy to play, but after a couple of moments I showed a pretty bad game. For example, in this distribution: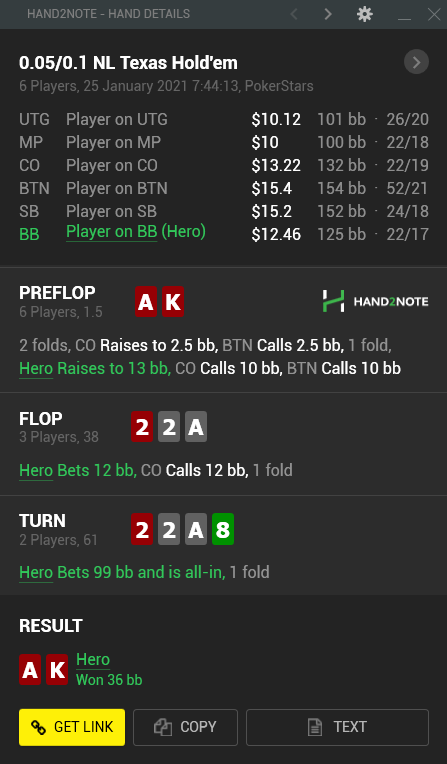 There was a half-ho on the turn, I had to bet 33-50% of the pot, but I honestly got scared of a bad card on the river and played like "I see a good hand and play all in". After this hand, the reg I played with shamed me. In some ways, he is certainly right)
The result of the first session:

The second session turned out to be difficult, there were many difficult hands in which I did not know how to play. Here's the result:

Overall result for the day: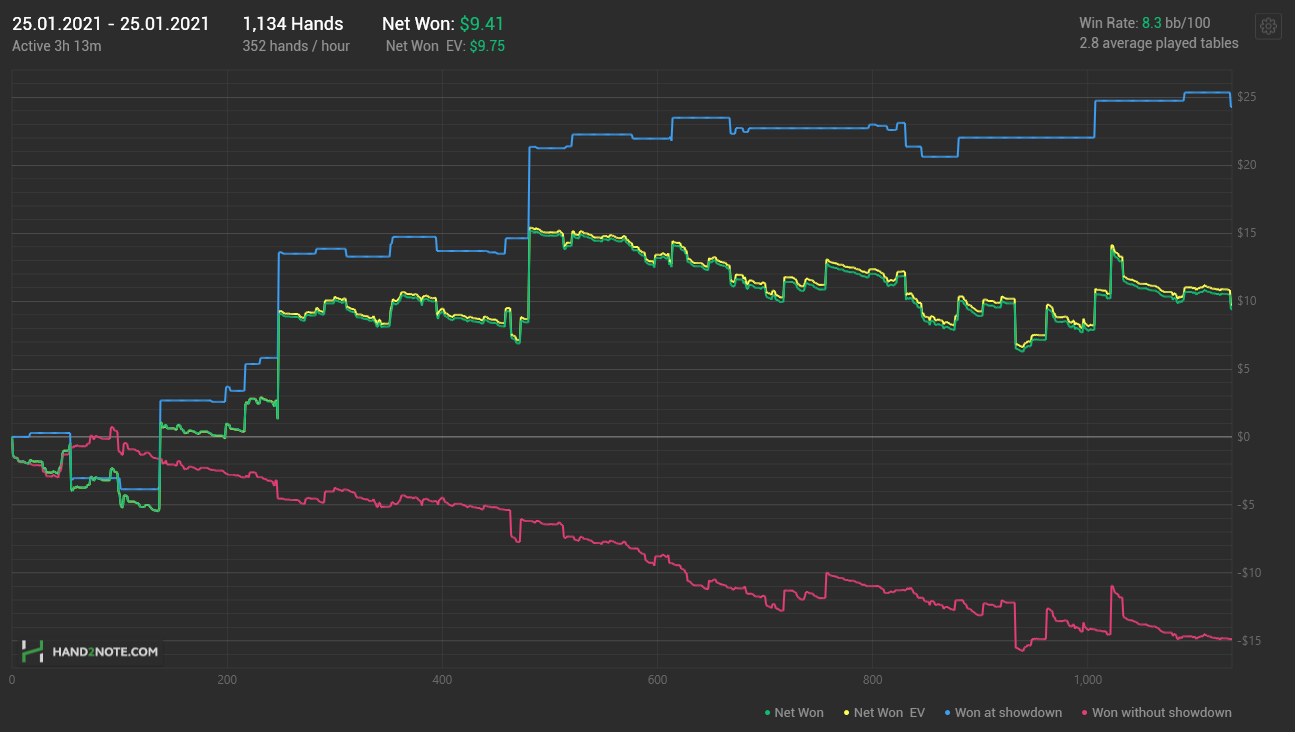 Thank you for your attention, that's all for me...

Overall rating of this post: