Expected Value: 26.01.2021
Hello friends!
Today was a very difficult day, after two sessions played back I was in the red. In such a case, I have a definite instruction, so to speak, I rest and play one more control session and consolidate the result.
True, because of this my theoretical clock suffers. And it will be very difficult for me to make up for them. But I see no other way out for myself.
All losses were in the first session and in the following hands: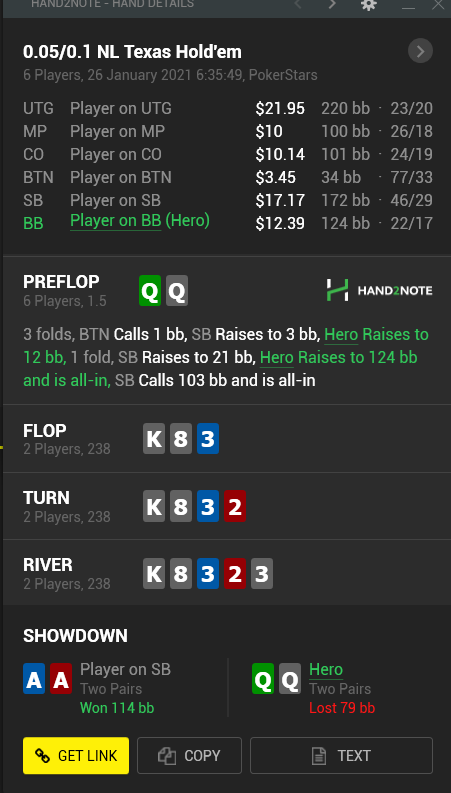 I won nothing preflop either: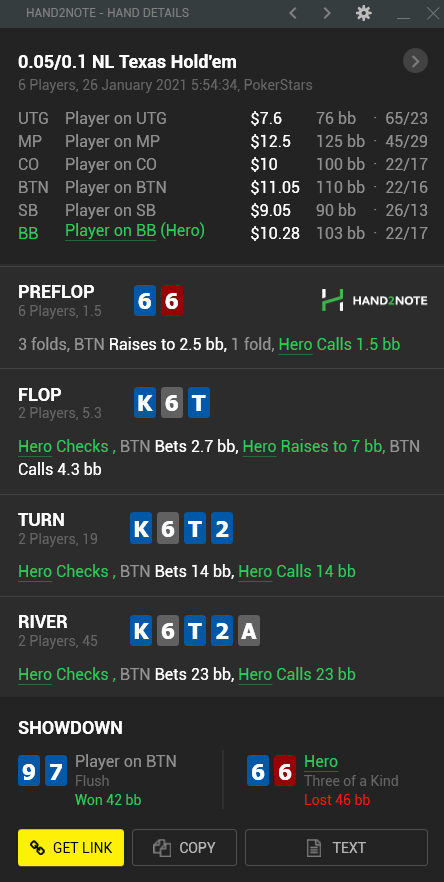 As a result, I somehow miraculously brought the day to a plus and ended this game day. The graph looks like this: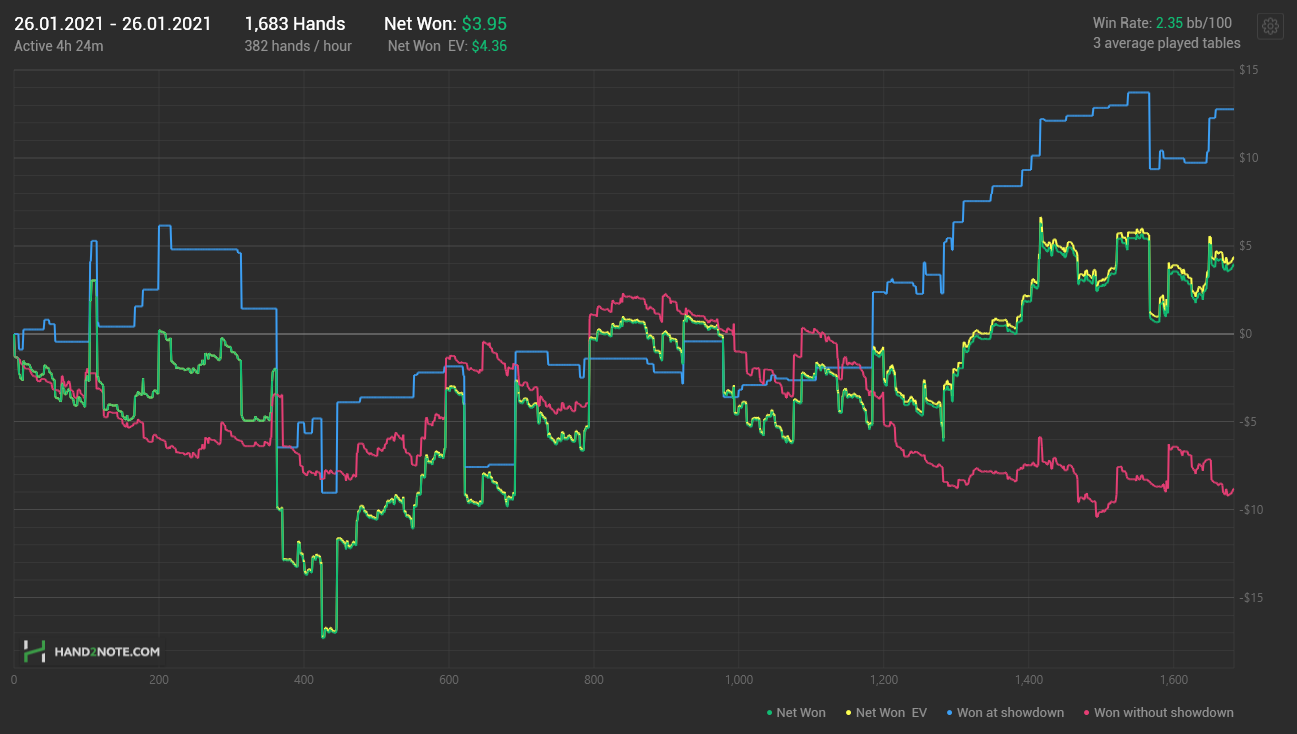 Thank you for your attention, that's all for me...

Overall rating of this post: