Expected Value: 27.01.2021
Hello friends!
Today is a great day. Showed a good result, here is the current chart for the day: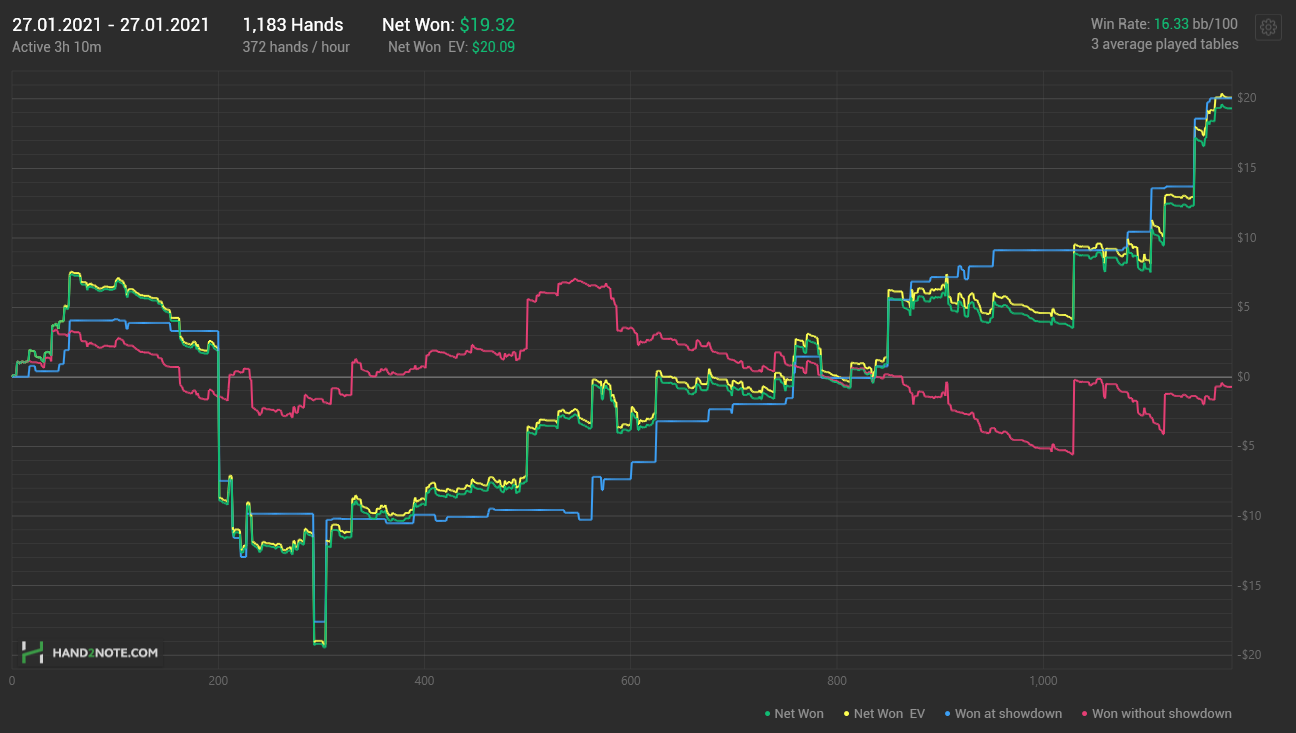 At the beginning of the game, there was this disgusting distribution: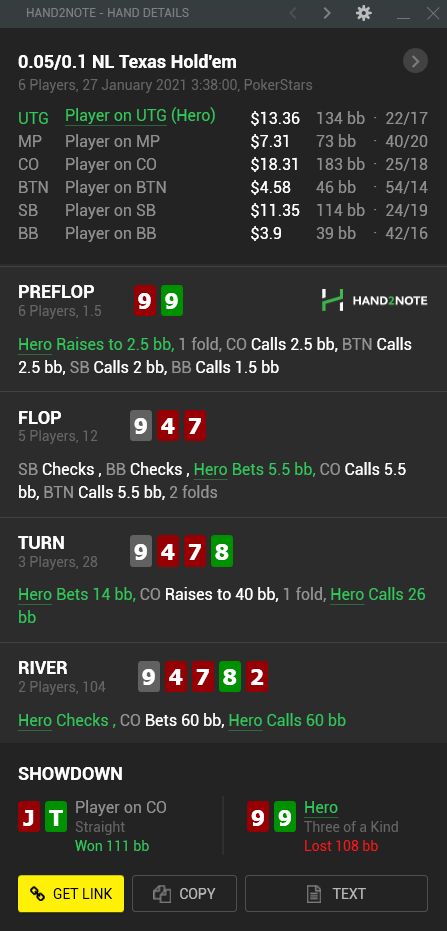 It's very bad to play, the river should have been 100% fold, but I couldn't find this button because of my dementia. Then he took a break and things began to go better)
Starting today, I have introduced a small warm-up before each game. This is because I play certain flop structures against the solver. I hope it will bear fruit in the near future) I really like this format, it's easy and I don't spend a lot of time on it.

Thank you for your attention, that's all for me...

Read also
Expected Value: 26.01.2021
Hello friends!Today was a very difficult day, after two sessions played back I was in the red. In such a case, I have a definite instruction, so to speak, I rest and play one more ...