Expected Value: 30.01.2021
Hello friends!
So the minus day has come at nl10. It was very difficult to win the hands, everything was not in my favor and I was upset and was not in an optimal psychological state.
I played the first session like this:

Almost at the very beginning, they immediately made it clear to me that it would be very difficult and this distribution happened: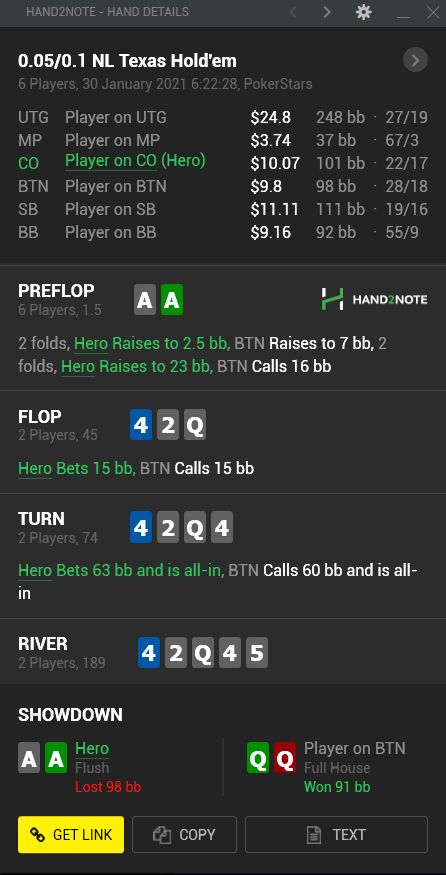 In general, this is a common situation in poker, but it knocked me down. Apparently I was in a sub-optimal psychological state (((
I rested a little, gained strength and showed the following result in the second session:

Overall result for the day: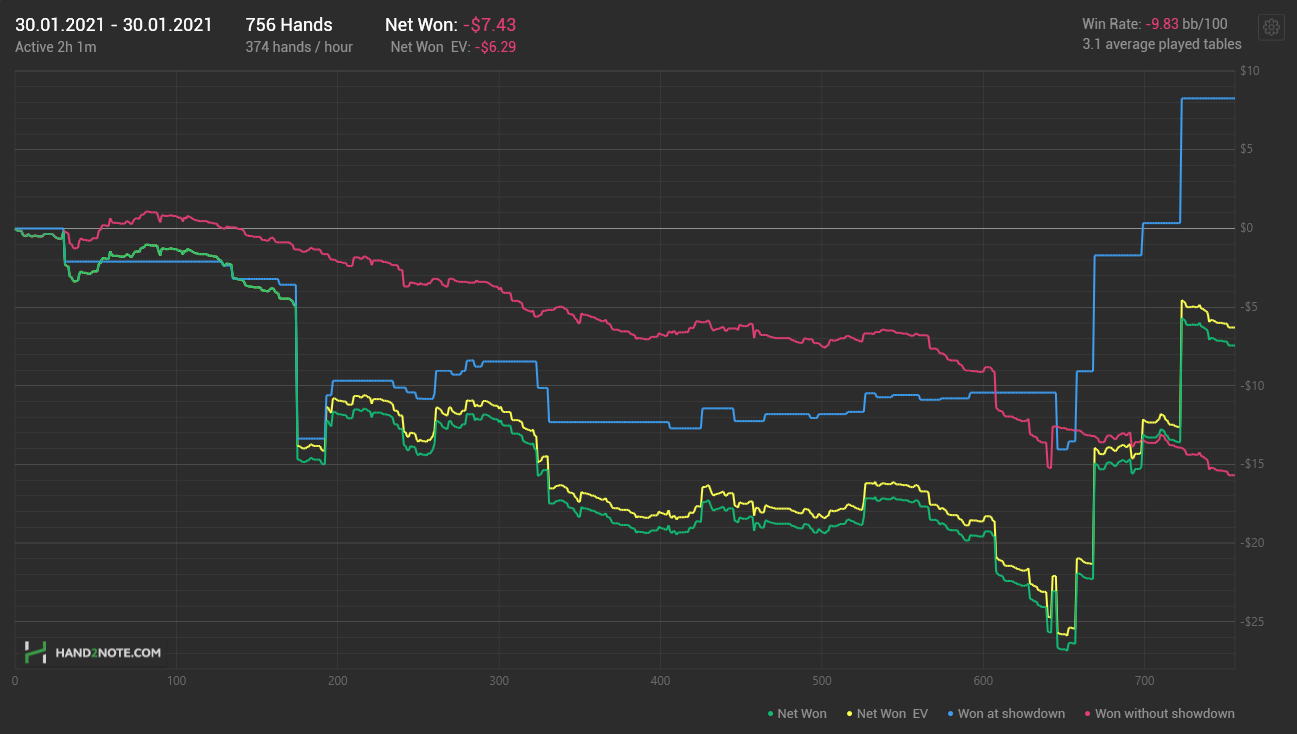 Thank you for your attention, that's all for me...

Overall rating of this post: