Expected Value: Report for 16.12.2020
Hello friends!
The year is drawing to a close and I decided to end it painlessly. More precisely, I will ride it in light mode on nl2. Therefore, all reports until the end of the year will be with nl2.

I played two sessions today. The results of the first look like this:

I did not take Cash Out, so the EV line is different from the profit. I won't do this anymore))
An interesting hand from this session, a respected player really wanted to take the pot, but something went wrong))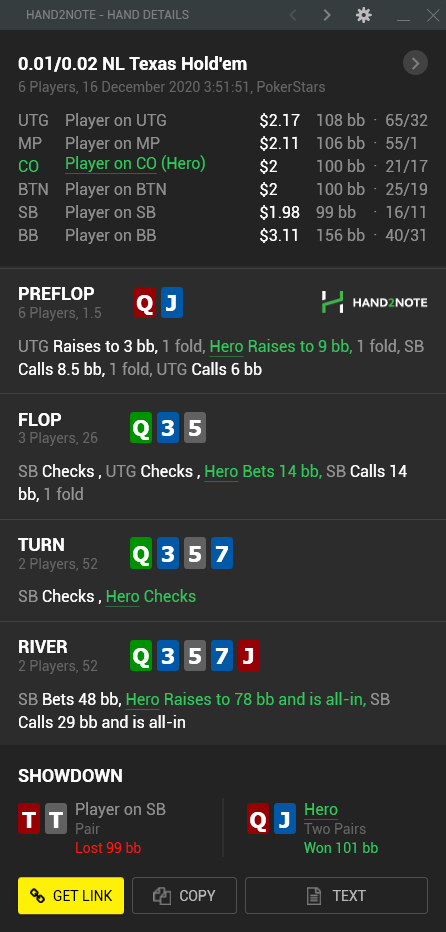 The result of the second session:

Everything is much better here))
Thank you for your attention, that's all for me.

Overall rating of this post: