Expected Value: Report for 18.12.2020
Hello friends!
It so happened that today I looked at nl5. The day turned out to be productive and only at the end of the second session it was hard for me to play. First session schedule:

Here is an unpleasant hand and I did not expect to see such a hand from my opponent.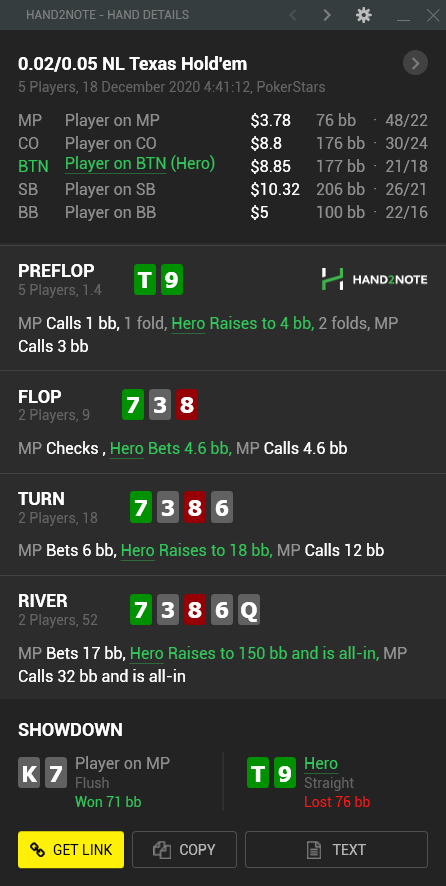 Results of the second session:

Cool distribution: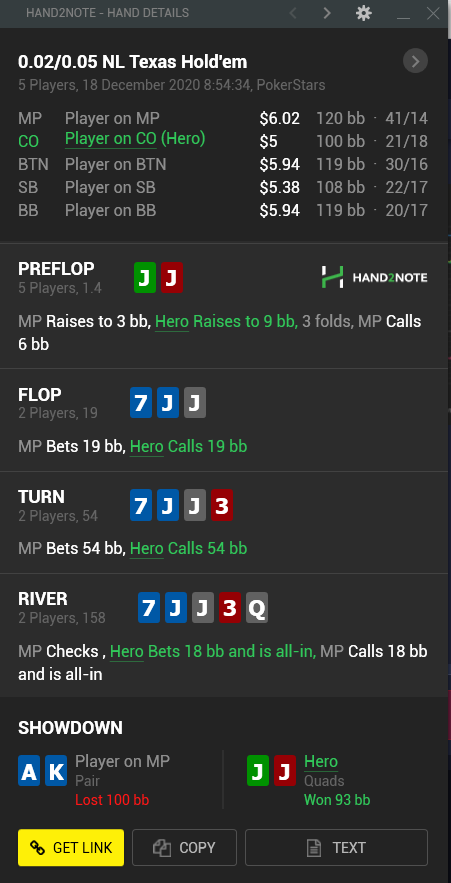 Overall result: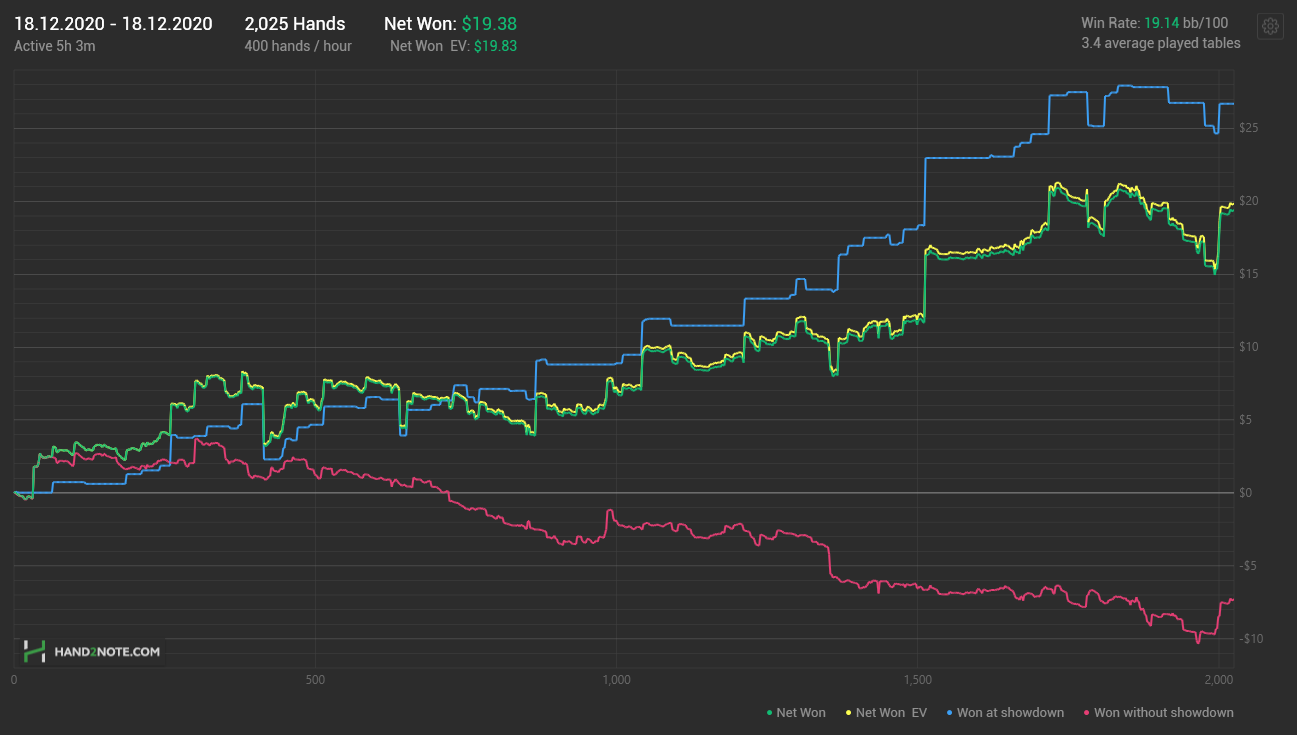 Thank you for your attention, that's all for me.

Overall rating of this post: