Expected Value: Weekly report
Hello friends!
The first week of this year when i played exclusively nl10. The general graph looks like this: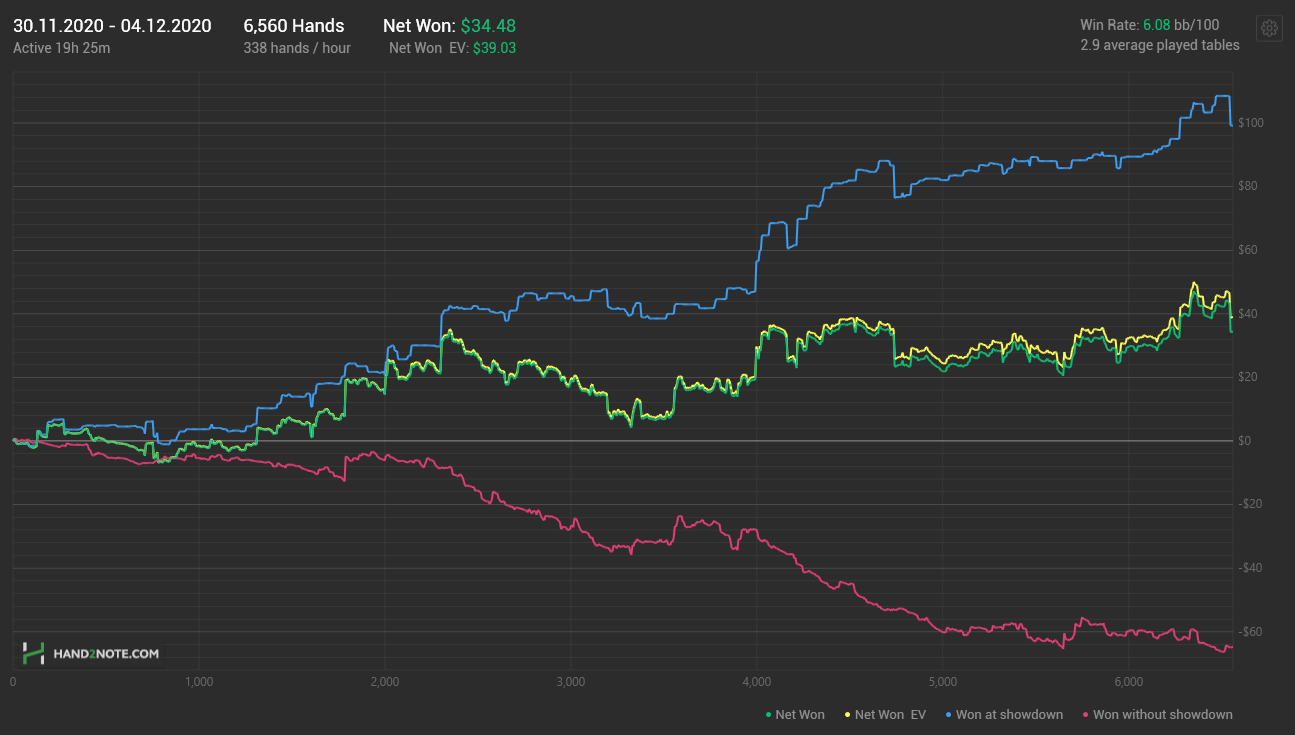 I finished 6bb / 100 and i think at the moment this is a good result for me.
There was an interesting hand in which I just couldn't fold two pair. How played?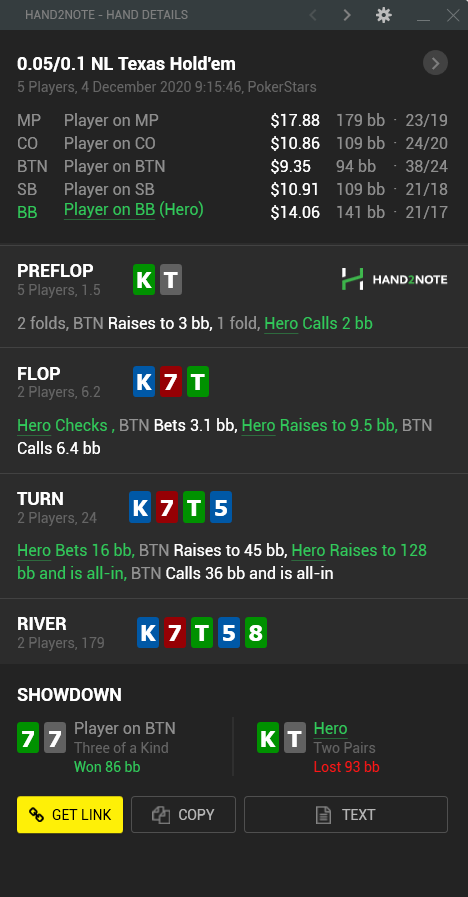 Plans for next week:
Thank you for your attention, that's all for me.

Overall rating of this post: