Expected Value: Weekly report (04.01.2021-10.01.2021)
Hello friends!
---
So the first working week for me is over. It was both difficult and easy, but with all my strength I was able to bring the result to a plus and show a good win rate. I hope to continue in the same spirit and in the near future I will go to NL10.
This week's chart looks like this: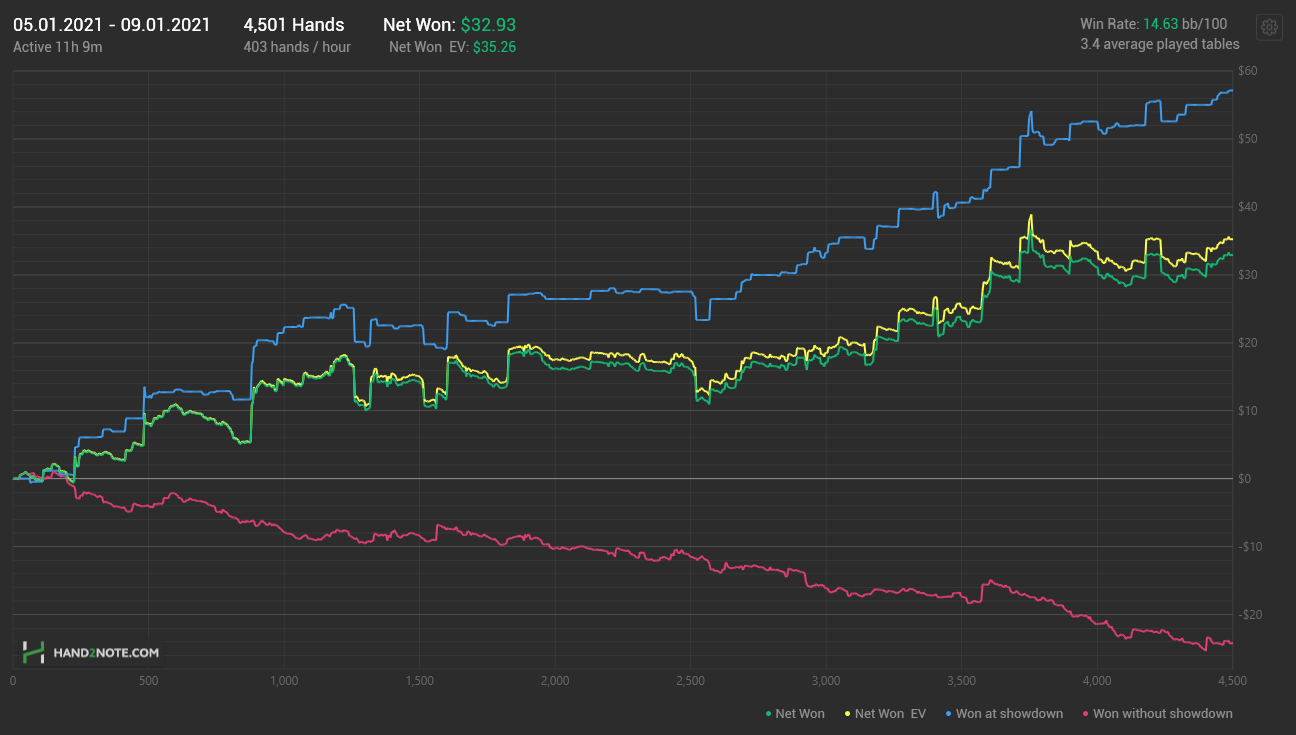 Over 4.5k hands, I showed a win rate of 14bb. I think this is a good result. The holidays are coming to an end and the field will deteriorate every week, you need to win as much money as possible. The main thing is not to forget about the theoretical part and then there will be no problems.
Thank you for your attention, that's all for me...

Overall rating of this post: