Expected Value: Weekly report (07.12.2020 - 13.12.2020)
Hello friends!
It was a very difficult week at nl10. As there was a lot of dirt, difficult situations and because of this my game fell apart.
The graph for the week looks like this: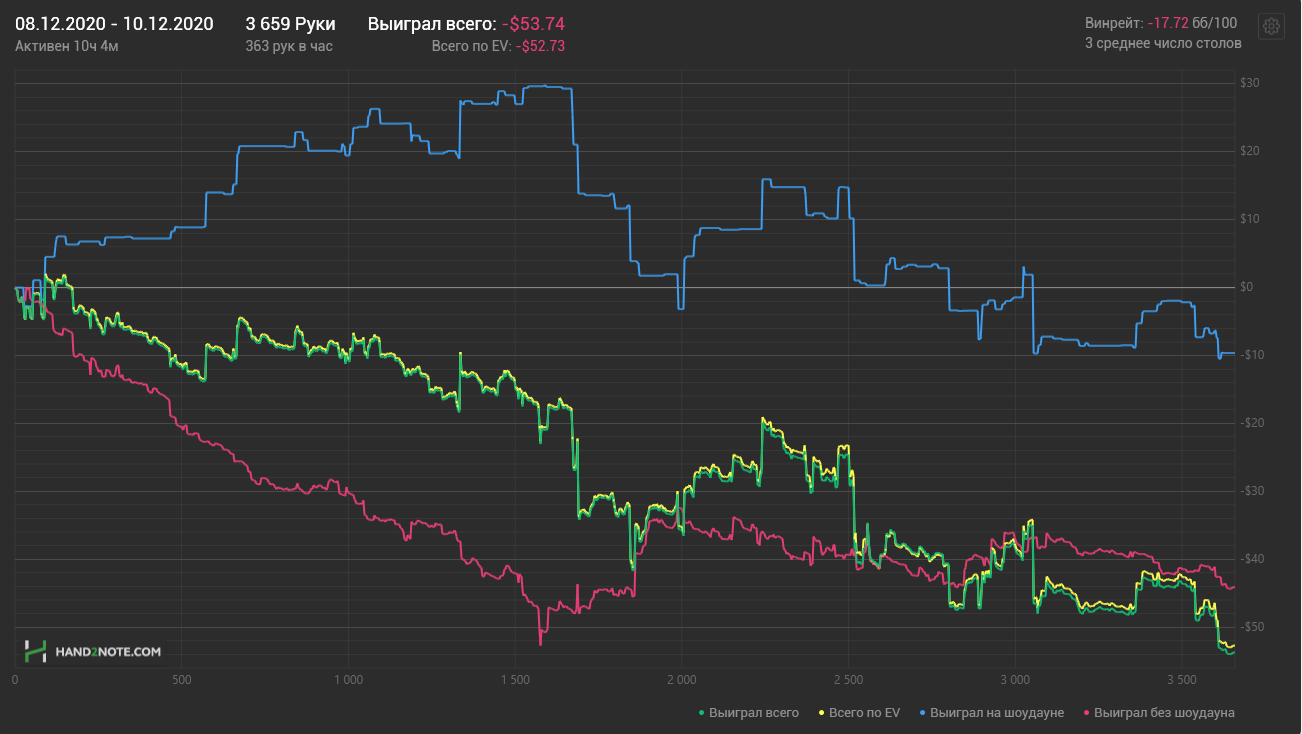 Even the weakest players had the best hands against me. All week of play in this distribution: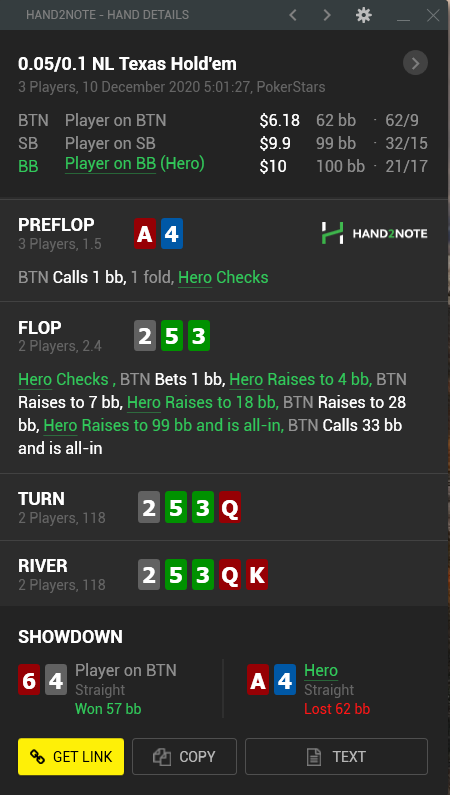 Thank you for your attention, that's all for me.

Read also
Expected Value: Weekly report
Hello friends!The first week of this year when i played exclusively nl10. The general graph looks like this: I finished 6bb / 100 and i think at the moment this is a good result f...
Expected Value: TheeSMOKE
Hello friends! My name is Den. I have been playing poker for a long time, the overall result looks like this:The result is not very good, but I am trying and I hope it will come to...