Expected Value: Weekly report (11.01.2021-17.01.2021)
Hello friends!
Another week of this year is over. I hope there will be as few such weeks as possible and the best results. In general, the main problem was that I did not control my psychological state in bad moments. Because of this, I lost a lot more, I need to work a lot on this psychological moment.
The result for the week looks like this: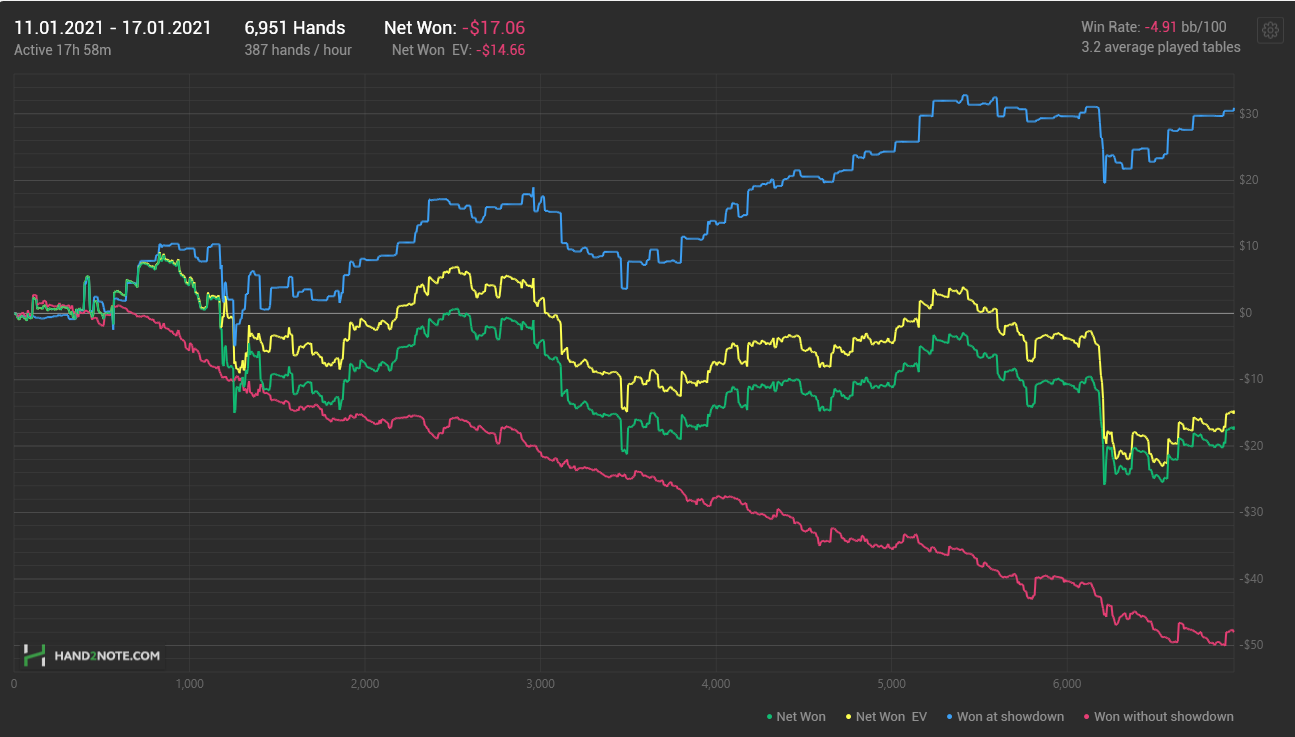 For the next week, the main goal is to have clearly followed instructions for the game. You need to play strictly on time and not be in a bad psychological state. Do not forget to devote time to the theoretical part.

Thank you for your attention, that's all for me......

Read also
Expected Value: 15.01.2021
Hello friends!Another day with a negative result. I just don't have words, I don't want to play at all, everything is very bad.Here's the result:Apparently I don't win nl5, sometim...