Expected Value: Weekly report (14.12.2020 - 20.12.2020)
Hello friends!
Another working week has come to an end. I am satisfied with the result, the general graph looks like this: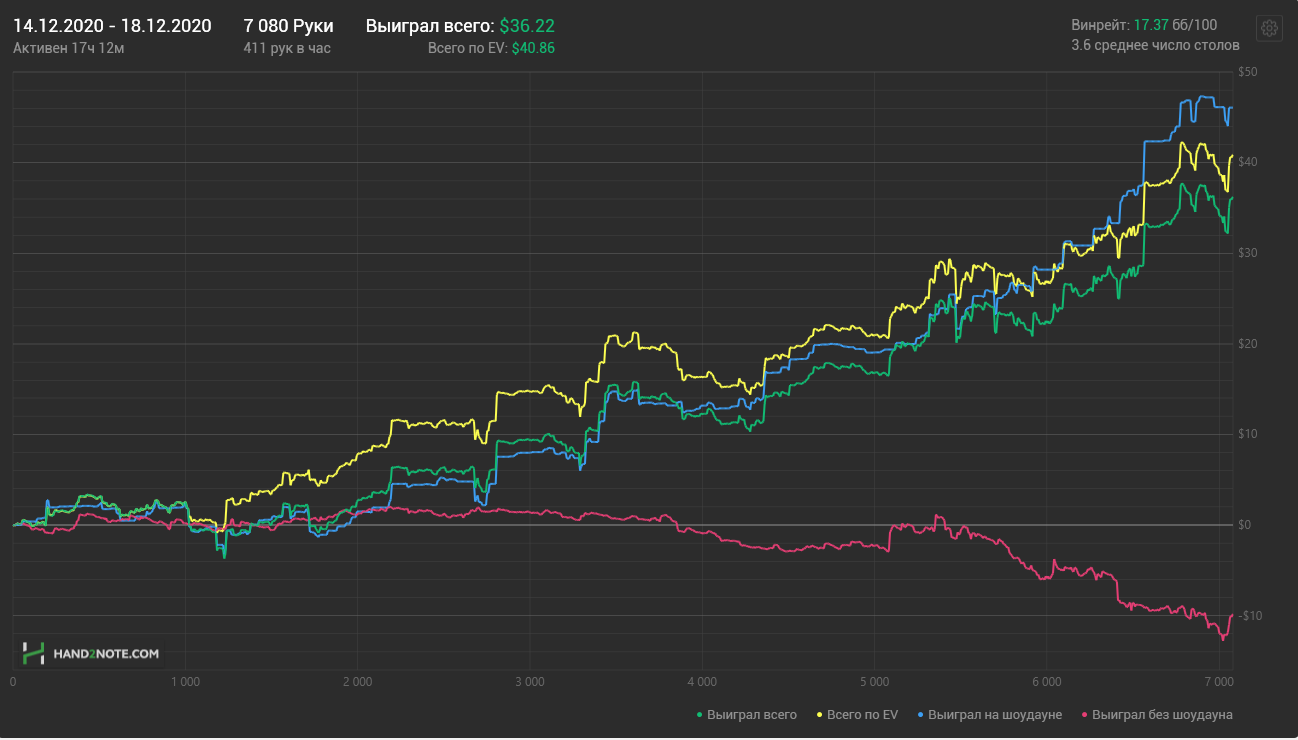 Separately by position: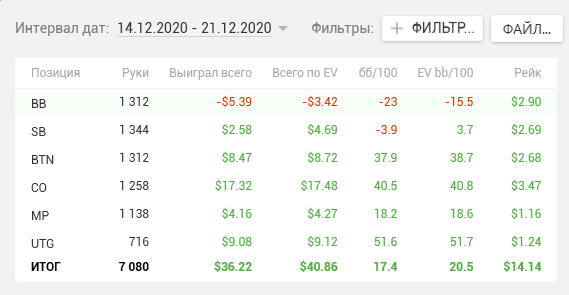 Plans for next week:
Play a lot
Work hard on theory
Thank you for your attention, that's all for me.

Overall rating of this post: