Expected Value: Weekly report (18.01.2021-24.01.2021)
Hello friends!
Another work week is over for me. I showed good results, flew to nl10 and try to stay at this limit. For the next week, I plan to work a lot on the game and show a positive result.
Recently I have been studying the GTO + program and I would like to recommend this program. It is not necessary to take the strategy completely from it, but it helps to spread your range on different streets and this is very useful information. I advise everyone.

The chart for the week looks like this: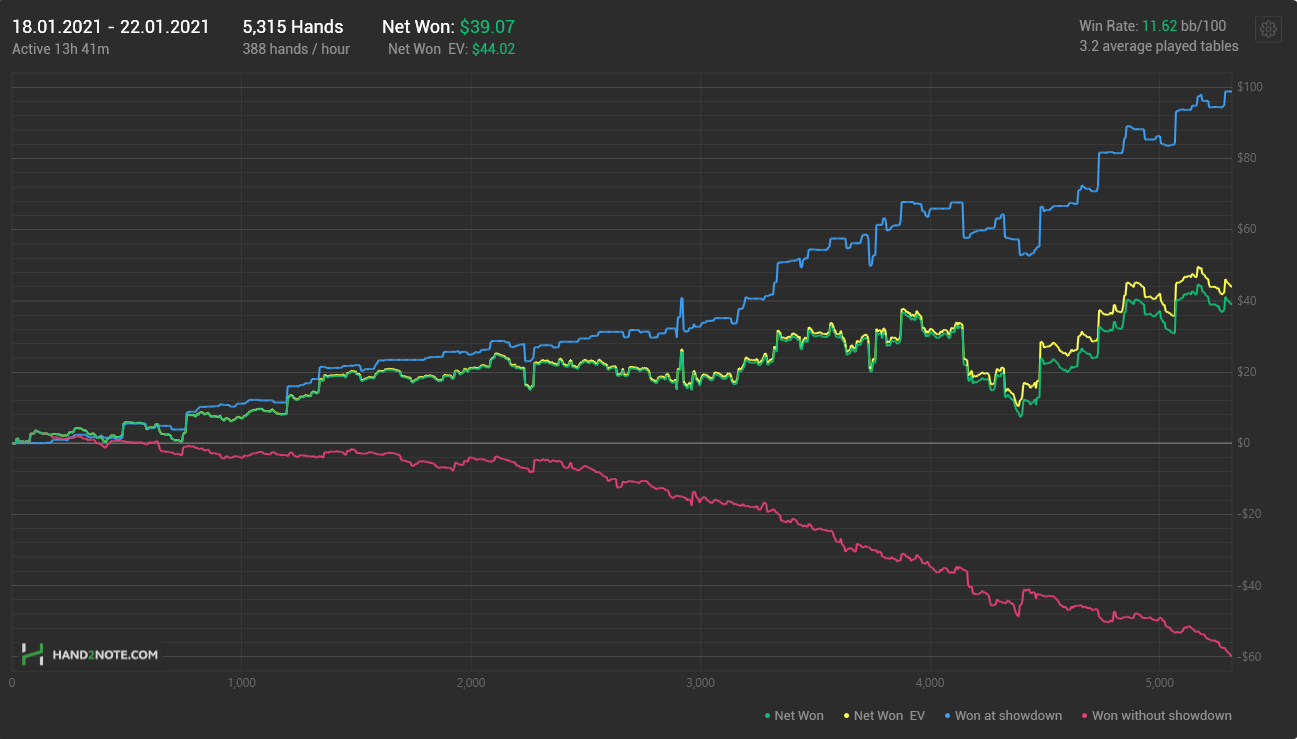 At the end of the chart, you can see a drawdown, it was a tough day on nl10, where at the beginning I lost $30 and miraculously returned it.

Thank you for your attention, that's all for me......

Read also
Expected Value: 22.01.2021
Hello friends!Today has been a very difficult day. It was difficult psychologically, since at some point I was losing $ 30. If you look from the other side, then this is the 3BI of...