FA Cup is the best!
It is very strange, but for some reason I've felt really excited about this weekend's FA cup third round. Whether it is a nostalgic thing and I'm missing the down to earth mismatched games between the minnows (lower league clubs) playing against the giants (top league clubs) or just missing playing football - images of the non-league stadiums remind me of my own playing days back in England!
Or perhaps it is the small reminder of a time before this awful pandemic when the magic of the FA cup was in full swing for many fans in the UK excited to see their local team play a giant like Manchester City or Chelsea? Anyway, I'd say the magic is definitely still there, even without the fans. Although I'm a Liverpool fan and I like to see my team win, I was very proud of the U23s Aston Villa team take on the World and Premier League Champions and go into half time at 1-1. The majority of players were about the same age or younger as the team I was coaching back in England two years ago! Absolutely incredible! And a brilliant goal by the seven teen year old striker too.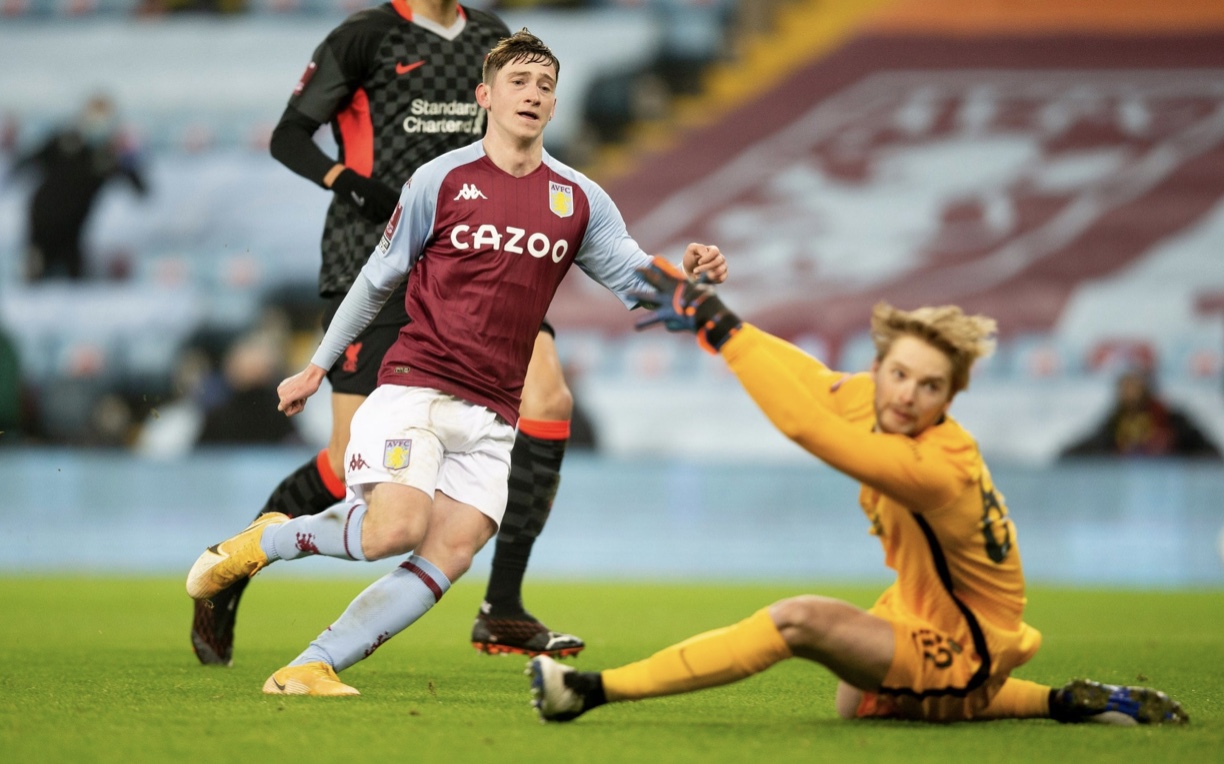 Luiee Barrie scoring for his team against Liverpool to make it 1-1 in the third round of the FA cup. Magic stuff!
My excitement possibly jarred my sensibility, but I just couldn't resist a quick bet on today's football, even though I need to reserve my bankroll as much as possible as I'm still 50% down from my start up bankroll of £120. Although I'm much more confident with my poker at this time, having re adjusted my strategy play, bankroll is still bankroll.
So here is my football bet for today;

I'm not too confident with this, but let's see!
In terms of my poker results in the last couple of days let me share with you what happened:
First of all, I love those pocket tens! Especially when they hit a set versus an aggressive player holding pocket kings :)

I got luck from the big blind with K3 when I decided to call the small raise. However, on the river I bet into my opponent when another spade didn't hit hit. I think I could have gone for the check raise here, thereby I made a mistake, as I missed out on one more bet.

From the big blind again, I got lucky. This was bad play on my opponent's part. Tiny pot though but they all count!

Whenever I hit a flop like this with my holding of 65 suited I like it. Although this is potentially a scary board by the end, I had the measure of my opponent and quickly called his big bet on the river...a bluff.

Hope you enjoyed reading my blog post; many thanks for doing so.
Overall rating of this post: