Floyd Mayweather played poker on his private jet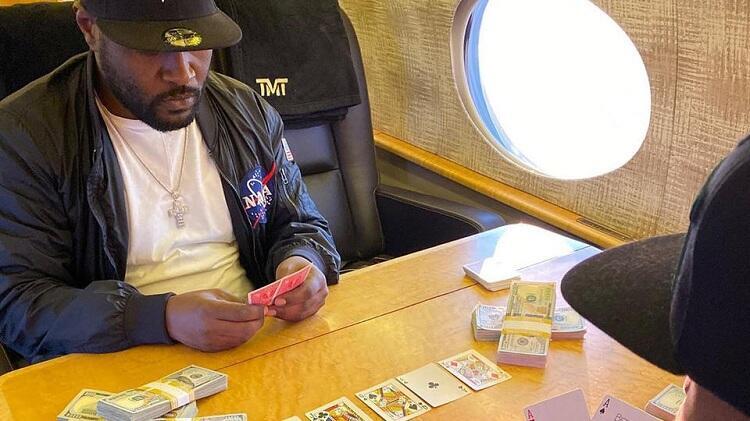 ​
The famous actors and athletes are often the avid fans of poker. A few weeks ago, the American celebrities even played in ACR charity poker tournament.
The boxers are no exception. For example, David Haye will release a documentary poker film about himself in the near future.
One week ago, the famous American boxer Floyd Mayweather played an expensive cash game with his friend on the board of his private jet. He wrote the corresponding post on his Instagram: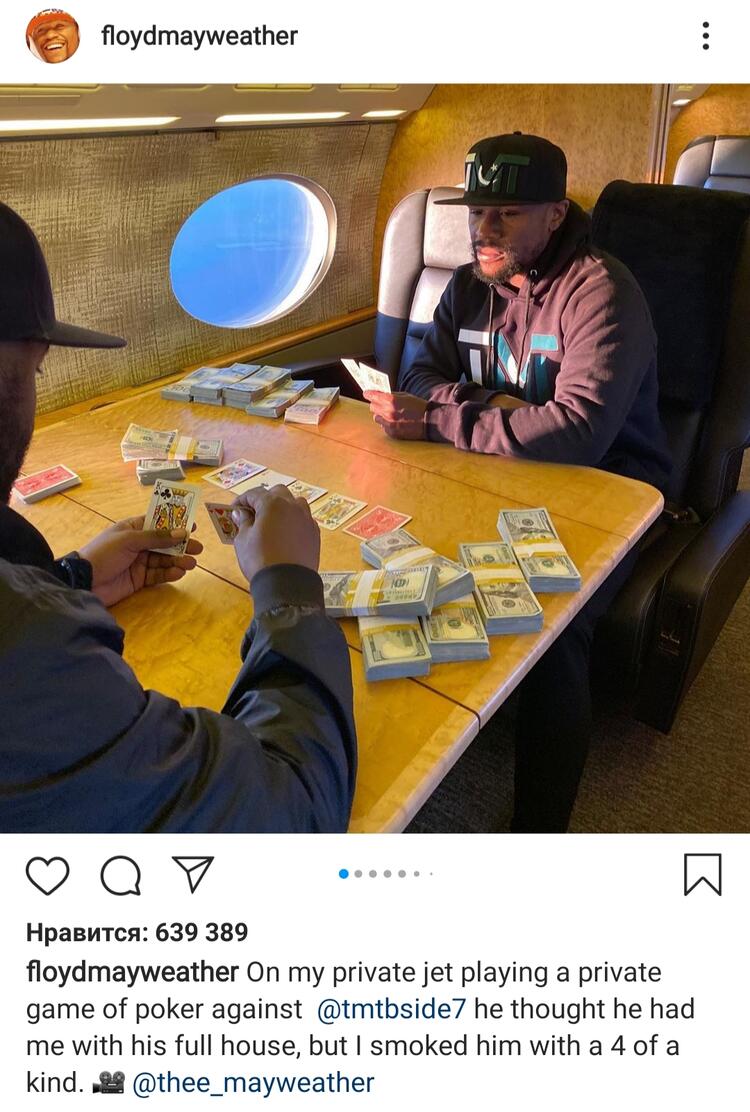 Read also: Phil Hellmuth will conduct a charity poker lesson for $17 500
In the comments under this post, many users expressed their dissatisfaction concerning the fact that Mayweather doesn't comply with the rules of social distance during the coronavirus pandemic.
It is not the first time for Mayweather to be under criticism during the pandemic. He recently boasted that the impending global economic crisis wouldn't hurt him. He also rode a bike with his friends around Los Angeles by ignoring the quarantine.