Four players entered Mini ME WPT for free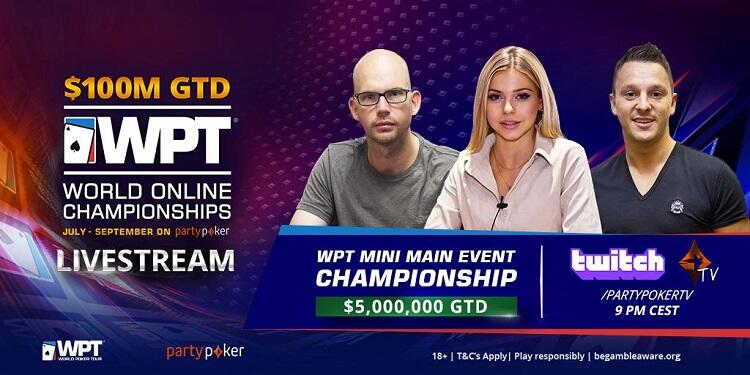 ​
The Mini Main Event WPT Online showed us how to win a few hundred thousand dollars playing poker with minimum financial investments. The matter is that five out of nine Mini ME WPT finalists qualified for the event through cheap satellites.
It can be considered that the WPT Online Mini Main Event was a freeroll for four of five lucky players, as they got their satellite tickets for free within the WPT 500K Ticket Drop promo.
The Mini Main Event collected 4 600 entries, which formed a prize pool of $5 000 000. Renan Bruschi from Brazil turned out to be the tournament winner, earning massive $504 583 in prize money.
Read also: Micro ME WPT Online champ was determined
In the final heads-up, Renan defeated the Moldovan player Nichita Verbitchii. The last qualified for the Mini ME WPT through the $11 satellite. Thus, Nichita turned 11 dollars into an impressive payout of $339 607.
The third place went to Arturs Balodis from Latvia. If you check out his prize money, you will notice that he got the biggest payout at the final table. The matter is that the players made a deal in the top 4, according to which Artur received more money than the winner, namely $535 268: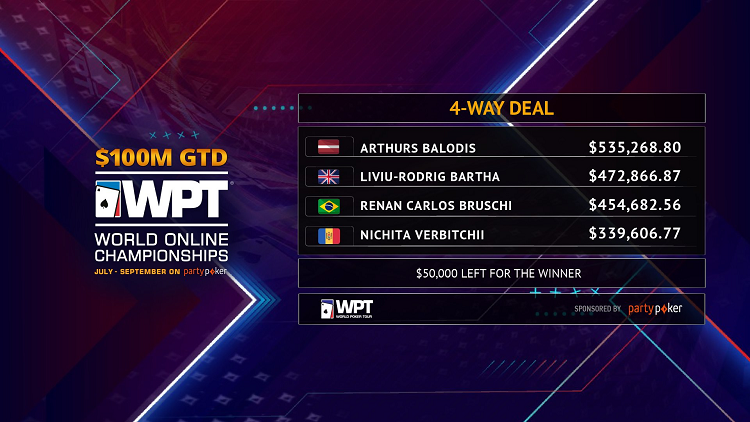 ​
Balodis also qualified for the Mini Main Event via satellite. He managed to win a $1 050 Main Event ticket through the qualifying tournament for $55.
The UK's Liviu-Rodrig Bartha busted out in 4th place, which brought him $473 000. Besides, Bartha earned 433.723% ROI as he qualified for the event spending just $109.
Tobias Koerper is another player, who earned his seat in the Mini Main Event WPT through the $11 satellite. He failed to get in the top 4 but managed to turn $11 into $45 600, which received for taking ninth place.