Freeroll Splash Party at 888poker: more than $1 000 000 in prizes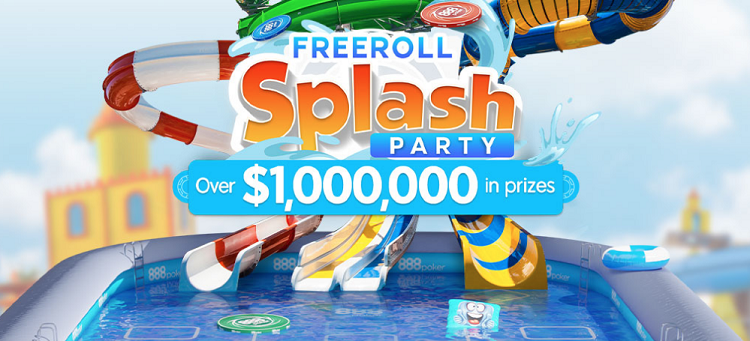 888poker launches the Freeroll Splash Party promo. As part of this promotion, a series of freerolls with a $1 000 000 total guarantee will be held in the room. Free-to-play tournaments will run till the end of fall, so join the festive events!
The Freeroll Splash Party can be safely called a series of freerolls, as September 24 will mark the Main Event Kings Kamikaze Freeroll with a $500 000 prize pool. For the first time in online poker history, a freeroll will be held in a multi-day format.
Starting days are scheduled for September 24 and 27: all survivors (with their stacks) will move on to Day 2. It should be noted that Day 1 has an unlimited number of entries, but you should have a special tickets to enter it.
Read also: Sunday Made to Amaze at 888poker: super prize for the winner
As part of the Freeroll Splash Party, there will be two types of free tournaments – daily and weekly. Tickets for them can be obtained after completing certain missions:
Jacks Speedslide Freeroll – three freerolls a day, each with a $1 000 prize pool.
Queens Aqualoop Freeroll – Sunday freeroll with a $3 000 prize pool.
Freeroll Splash Party Missions
To get tickets to the freerolls, one needs to complete specific tasks. They vary depending on the freeroll:
Splash Pool – play any tournaments or Blast for a total of $5.
The Infl8ables Pool – win a hand with a pocket eight at any cash table.
Wave Pool – bet $5 in casino games or on any sports event.
Players receive one ticket for each completed mission. You can play three daily freerolls at once if you manage to complete all three tasks.
To get a ticket to the weekly freeroll, you should complete any 5 tasks in a week. In this case, you will receive a ticket to the Queens Aqualoop Freeroll.
You also need a special ticket to play the Kings Kamikaze Freeroll. Players will be able to accumulate tickets for the final tournament within three months. For every 25 completed tasks, you are entitled to 1 ticket to the free tournament. This way, you can win an unlimited number of tickets.
​
Don't miss an opportunity to play the $500 000 GTD Freeroll. This event is going to be tremendous!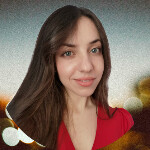 I've been working in the Cardmates team since 2018. Started playing poker the same way most people usually do – socially, with friends and fellow students. I adored those exciting poker nights but never thought my life would be connected with this game, even tangentially.