Bwin Poker Freeroll Passwords
To get acquainted with a new poker site, it is not necessary to immediately make a deposit and look for expensive tournaments. A good option would be to find free events after registration and try them out. An example of such an event is the Bwin freeroll. So you can see if you like the design and mechanics of the poker room, remember the rules of the game if you haven't played for a long time.
Often, to participate in a free tournament, you just need to find it and register. But there are cases when a special code is required for admission. Therefore, on this page we have collected all the current Bwin freeroll passwords for our readers.
How to Find Bwin Freerolls in the Lobby
The updated client of the poker room Bwin is famous for its nice design and intuitive interface. Therefore, finding a Bwin freeroll in the lobby for any player and even an absolute beginner will not be difficult.
Here's what you need to do:

Step 1
Open the Bwin client. Enter your login and password.


Step 2
After entering, we are looking for the "Tournaments" tab.


Step 3
Using the filters, click on the "Free" level of buy-ins that we need. Here you can choose, for example, only the Freezeout format, but it is better to choose all possible ones.

You will see a list of all available freerolls that are held in the room now or in the near future.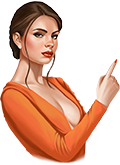 Note!
Remember that the code most often appears on the page not long before the start of the game. For example, for the Bwin poker 250 Freeroll bg password is usually published 15-30 minutes before the beginning.

Schedule of Free Tournaments
If you open all available events in the room for today and look at the current Bwin freeroll schedule, you can see that there are quite a lot of them and they are all different. Events without a participation fee are held at any time (both in the morning and in the evening), and almost every day of the week. It may indicate the time of late registration or the deadline for the start of the game.
There are 6-max tables, 8-max tables, in terms of speed it can be regular freerolls, hyper or turbo. Sometimes there may be special conditions for the game process, for example, it may not be a freezeout (only one allowed entry), but a rebuy (you can make additional entries into the game). Also, from time to time, the game can take place with rewards for knocking out opponents.
The prize pools for each freeroll are also very different. It can be a small prize of a few dollars, or an impressive prize pool of several thousand. Also, not just money can be won as a prize, but tournament tickets, which make it possible to take part in the next events. But even if the total prize of the tournament is not very large, in any case, it will be profitable to play it, since you do not lose anything and get a chance to win something.