From 50$ to 1 BITCOIN Challenge Session#4 = The challenge have another name!
From now on this challenge will be called : "AFTER MY BITCOIN SLEEP! " or "AFTER SHE SLEEP!" and the next session will be #5.

I tried to think for a nice name and i think this is the best. Why? Few reasons:
1. My principal sessions will be held after my dauther will sleep, and most ot the times i am better focused in the night. My biggest wins were always in the night ( or untill morning :P ).
2. This challenge was started with few months after my child was born. In the first month i made more than 2500$ on this poker room, and i am so happy to try bigger now! The ingredients are there, and i know them :)
3. I don't really like numbers. This challenge will be a long therm one, and i will try do not focused on the numbers. That will affect my play and my plans!
4. If i will stream some sessions, i cannot speak because she sleep just near my desk ( well, 4 meters away, but in the same room)
5. I will dedicate this challenge to her, and for our future as a family. Because right now, FROM TODAY, i have another job ( fulltime job ), better paid, more work and interesting program. I will share with you some aspects. Somehow, my sessions will be not so frequently anymore....
6. I will withdraw the entire amount of the bitcoin after "the bitcoin sleep" or, in another manners, after bitcoin will disincreased. RIGHT NOW IS MORE THAN 30.000$!!! When i withdraw for the first time from this poker room it was 8.000$....
7. Sometimes i said to my child "my bitcoin!" because it grows so quick!!!! :)))
Hope you like this change, and now let's see some cash hands: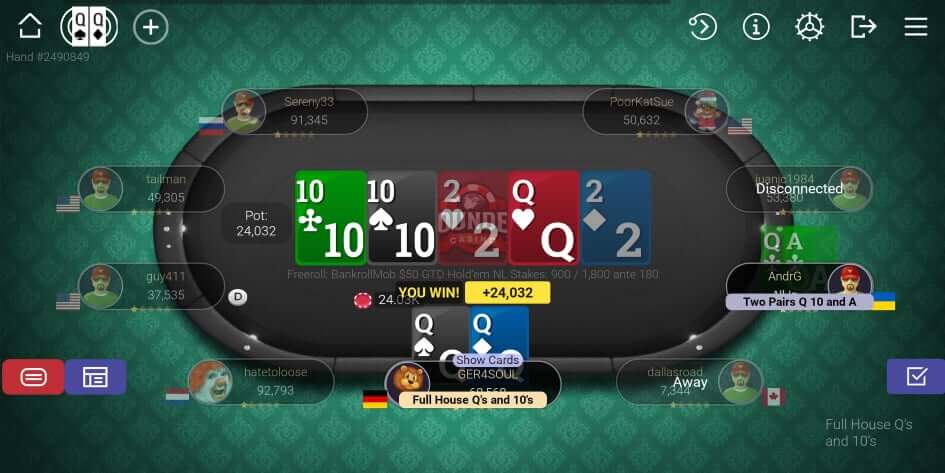 He reraised me on turn, i shove because he smell " probably one ten"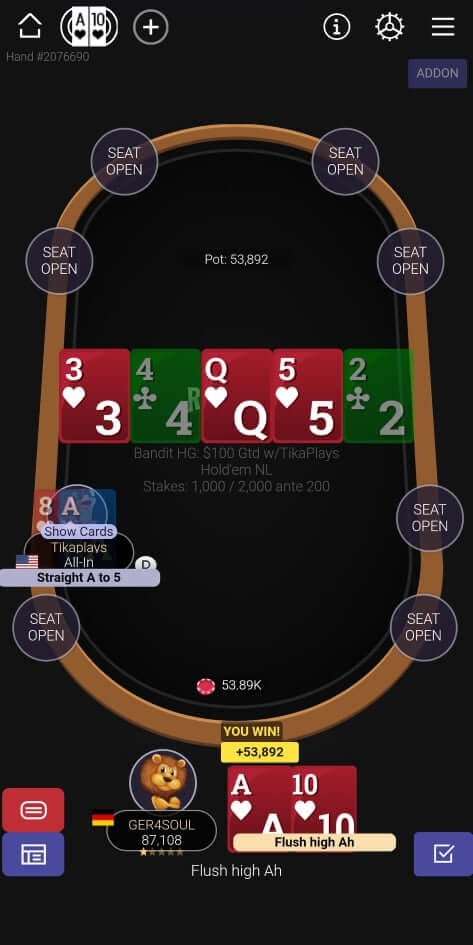 The last hand from a private mtt ( her private mtt) . I used to set some private mtts myself, but i must stream loudy, and, as i said , i cannot do that latelly....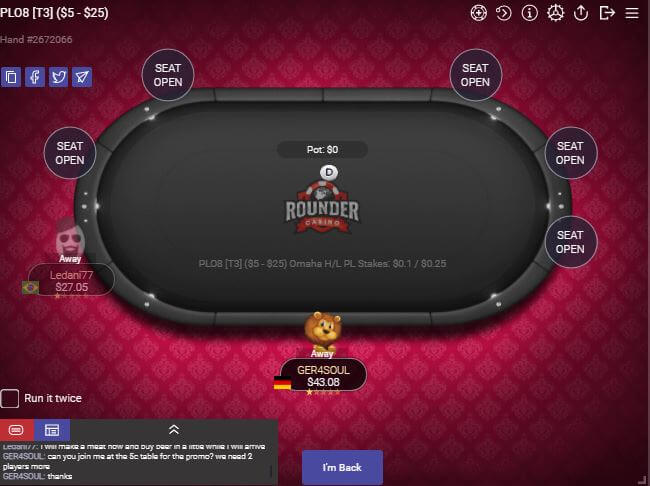 Here starts a nice ideea to program a NL25$ cash table to take some advantages about the last promo: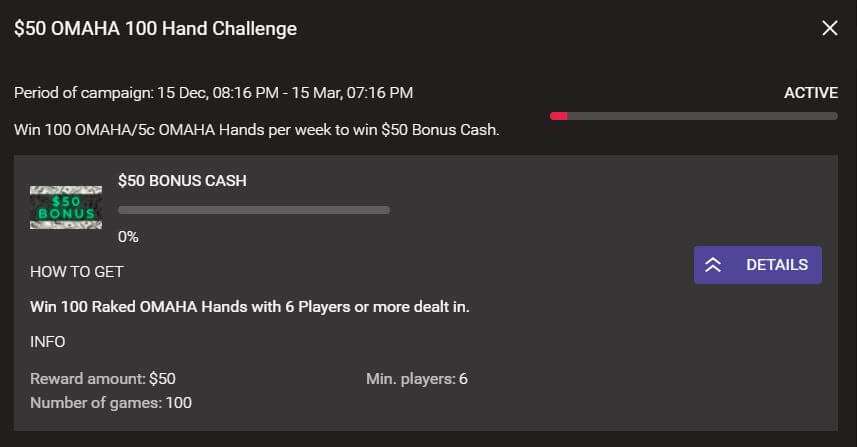 It seems to be a really weard and hard to win that bonus. We must be minimum 6 players in a flopped hand, 7 players per table, omaha is hard to play on these stakes and as you can see.....i deblocked probably 0,49% untill now,because after more than an hour of play, we hit few hands with all conditions related..... Oh,....and you must win that hand, right :)))). Stopped here! Reason why: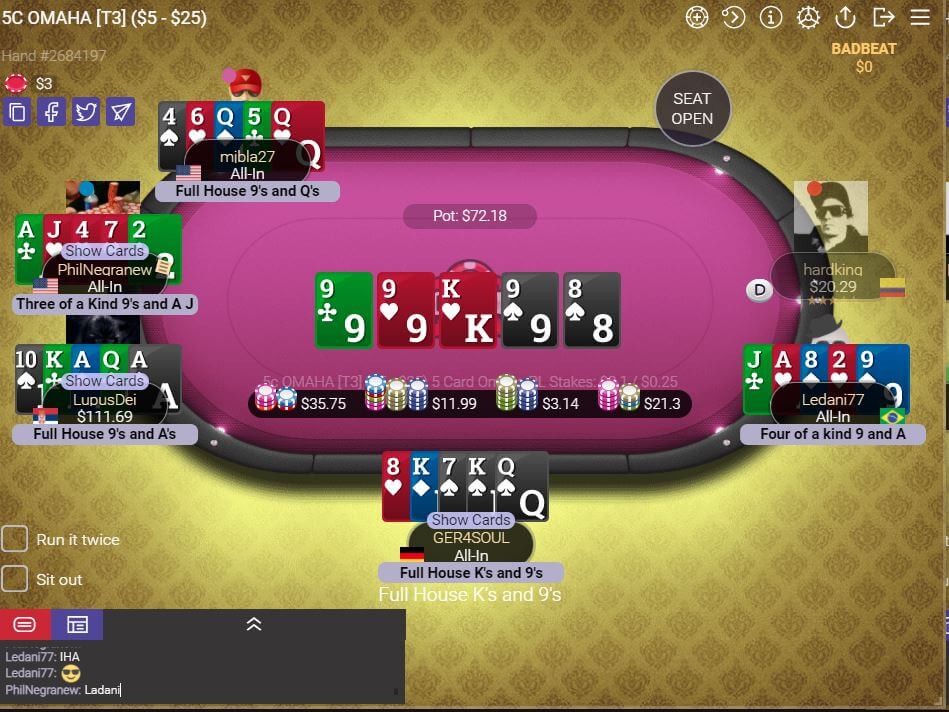 Most of the hands always looks like this! Shove everyone! :))))))))
I used my last ticket 16.5$T loosing on 8th place without any cash, after i called a 67% reraise shove stack, opening with AJo from UTG2. He had 77 , he turned a fullhouse. As short stack i shoved 89s, hitting in KKs and the board was preety good for us , untill river.... : 7JQTA! Next time!
Tried to play some other cash tables later, but only the best players at the main tables, so better not :)
BANKROLL: 236.31$
GL at the tables!