From Dealing Cards to Winning Big: Sami Bechahed Wins NAPT 2023 Main Event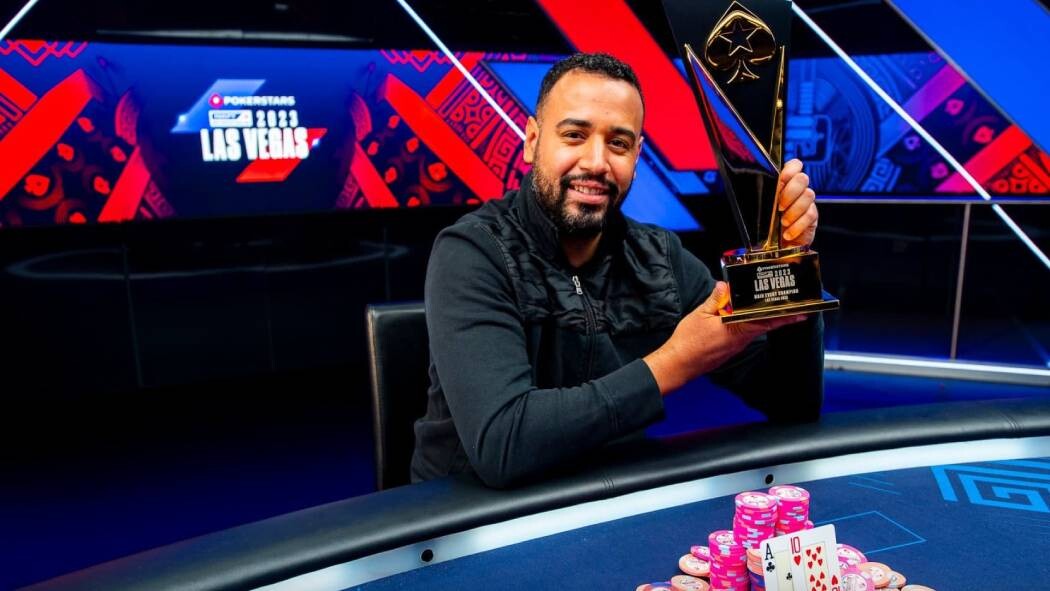 ​
The revived North American Poker Tour (NAPT) in Vegas just recently started with the victory of Jesse Lonis, and now the main event of this series has officially ended. French-American Sami Beshahed won the principal tournament of the festival – $1,650 Main Event. It gathered 1,095 entries, the structure of the event was deep and slow, with the entire game lasting four days.
The final table was filled with professional players with a lot of experience, and the game was long and intense.After eight hours of play, poker dealer from the USA Sami Bechahed became the champion among them. He beat Jonathan Borenstein in a heads-up for $268,945.
It is interesting that more often Bechahed used to sit at the poker table in the place of the dealer, because this is his job in everyday life. In the summer of 2018, he decided that he had learned the game enough from the outside and started playing in some live tournaments. During his five-year career, he managed to earn $941,234 in prize money. And his main success before that was winning the WSOP Circuit Dallas/Oklahoma Main Event last November.

But despite such successes, Bechahed still does not plan to leave his job and switch to poker on a permanent basis:

"I'm not going to play poker professionally. I'm not interested in all these stresses and downswings. I have my profession as a dealer, which somehow keeps me in the game. Therefore, at the same time, I perceive poker both as entertainment and as a profession.​"
In addition, there are much more important things in the life of the newly crowned NAPT 2023 champion. As Sami himself said, he will soon become a father, because his wife is already nine months pregnant. Therefore, a solid profit for the head of the family is now more than appropriate.