From Zero to Hero#2
Hello and thank you for your support under the first post)
Let's start today with poker results.
I just won first sattelite ticket, from freeroll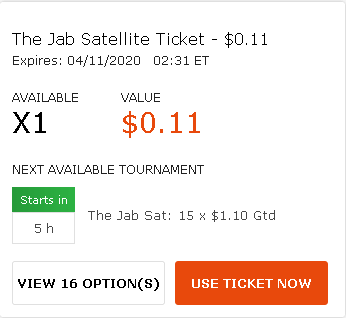 Today I will try to qualify for The Jab, this tournament can give me a couple of dollars for tournaments for one cent, from which you can qualify for many tournaments.
For example: ME Caribean Poker Party
Bankroll: 0$
Tickets: The Jab Sat(0.11$).
I think, my posts will be like quick digest of my marathon day.
But if it turns out to go far in some of the tournaments, the story will become more interesting.
Betting
G2 easily dealt with their opponents, and brought us the first victory, with a very good odds.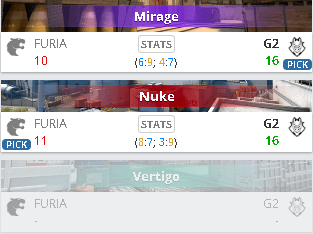 Today I will continue my warm-up and give a prediction for the match Astralis vs G2


These teams showed very different games in yesterday's matches, Astralis struggled to cope with weak MiBRs, and G2 destroyed the strong lineup of Furia.
But the bookmakers consider the team from Denmark to be the favorite in this match. I recommend betting that Team G2 will take at least one map.
I can say that this is Safe Bet for good odds;)
Prediction: G2 win with +1.5 Handicap (G2 win atleast 1 map)
Odds: 1.6
Bet Size: 7%
That's all for today, I wish you good luck, see you tomorrow;)

Overall rating of this post: