From Zero to Hero 2.0 #1
Hello everybody.
Today I will give 2 esports predictions and show you my bet on a Champions League match.
But before that, I will blow with you the result of the last month.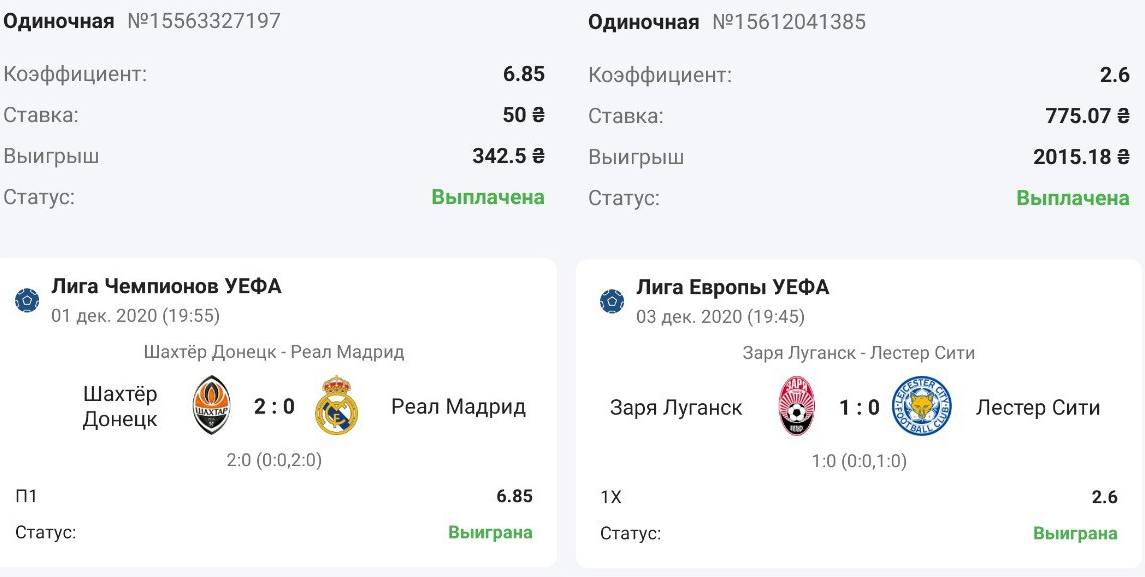 300₴=10$.
I had to withdraw about $ 150 to buy a gift for a girl, for the anniversary of our relationship, so today we again start with a very small Bankroll.
Cybersport
Today we will analyze 2 interesting matches within the framework of the last important CS GO tournament, this year - BLAST Premier Fall 2020 Finals.

In the first match, Vitality, who have gained excellent shape, and the mousesports team, which calmly wins weak teams, but against strong opponents, will face problems

The last meeting of these teams ended with an easy victory for the French, so I recommend betting on the Vitality team. It's look like a safe bet.
Prediction: Vitality win
Bet size: med-big

In the second match, we will watch the classic opposition of the last year Na'vi vs Astralis.
The match of these teams is always 50-50, but here the bookmakers clearly underestimate Natus Vincere, and I recommend placing a small bet on their victory in the match.

Prediction: Natus Vincere win
Bet size: small
My sport bet

Today I will bet $ 3.5 on Dynamo to win, they look stronger than their opponents, and the draw in the first fight has become more an accident than a regularity.
That's all for today, thank you for your attention.
Good Luck;)
Overall rating of this post: