From Zero to Hero 2.0 #3
Hello, Cardmates;)
In the last post, we won only one bet, and Na'vi lost very offensively on both maps, while the last round was decided by Molotov.
Statistics
Bets: 6
Wins: 4
Lose: 2
Average odds: 2.1
There are no victories without beating, especially in betting, if someone else believes in 100% predictions, then I sympathize with you. We still have good statistics, I hope we will continue to show the same result at a distance.



Predictions for 14.12

Both matches that we will sort out today will be held as part of the MIDNITE Nine to Five 7.
In the first match, one of the favorites of the tournament, the Wisla Krakow team, will face the unstable Dignitas. I think the Poles will calmly beat their rivals due to the fact that they play a lot more cards, and if Vertigo is banned, they will be able to win with a score of 2-0, on which we will bet.
Prediction: Wisla Krakow win 2-0
Koef: 2.35
Bet size: med

In the second match, everything is not so obvious, but K23 has gained a very good form, and must deal with AVEZ, although not without problems.
Prediction: K23 win
Koef: 1.65
Bet size: big
Also, I gathered such a Fantasy team for this tournament, there are only 3 prizes, but the team is really interesting and can shoot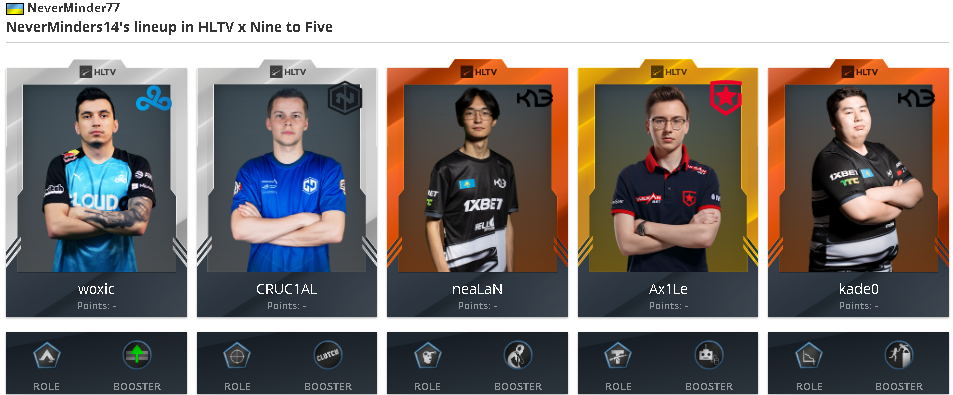 That's all for today. Thank you for your attention, see you tomorrow;)

Overall rating of this post: