Galfond Challenge: "VeniVidi1993" is ahead of Galfond by $172 000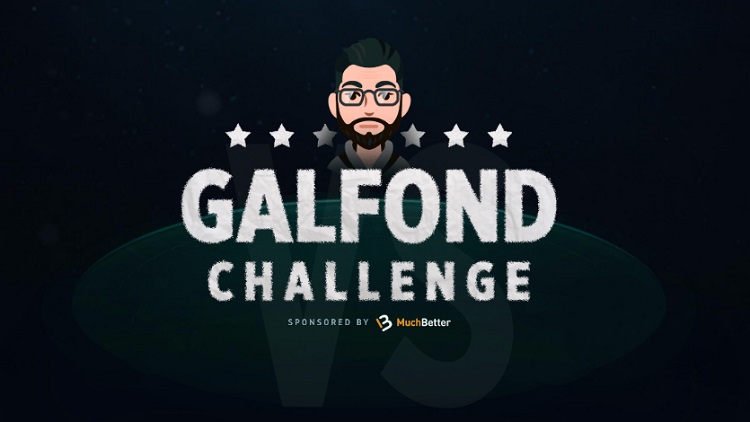 ​
The fourth day of the poker battle that took place between the owner of Run It Once Poker Phil Galfond and online poker professional VeniVidi1993 ended on Saturday. The game was conducted in PLO format at €100/€200 limits. They fought at Run It Once Poker, as it was previously agreed.
The Saturday's match lasted four hours. Following the end of the session, VeniVidi showed a profit of €17 500. In just 4 days of competing, the guy managed to get ahead of Galfond by €172 000.
The outcome of the four-hour game was determined in the last thirty minutes. Towards the finish, the guys started to play more actively than at the beginning of the match. Over the past half hour, the players fought for a few large pots. At some point, Galfond and VeniVidi decided to quicken the pace of the action as they got a little tired.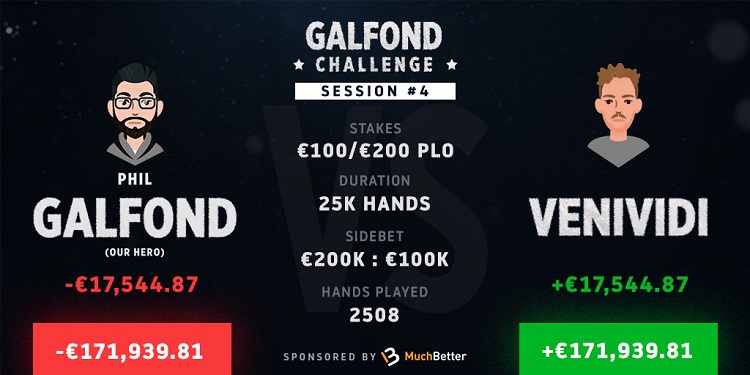 ​
Following the completion of the match, Galfond told about the last part of the game, having said that it was "wild". It happened as the cards they were dealt caused the real action. In addition, it became easier for both guys to play large pots. Phil also added that they started to act in a more aggressive way towards the end of the game session.
Read also: Galfond offered double bonuses for PokerStars cash players
In accordance with Phil, during the Saturday's heads-up, he took both strong and weak decisions. Galfond noted that he made some mistakes, but at times he was able to successfully read his opponent's game.
Within the four-day battle, Phil managed to overcome VeniVidi only once. On the second day, Galfond won €2 600 from his rival. Currently, about 10% challenge is completed, and the game between VeniVidi and Galfond will resume on Monday