Galfond played another profitable session against "VeniVidi1993"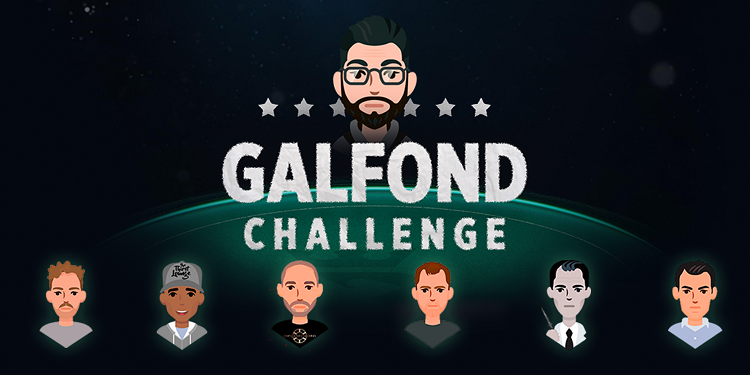 ​
Phil Galfond has already played 29 sessions against "VeniVidi1993" as part of his challenge, and the gap between them continues to decrease. As of today, 18 193 hands were played out of 25 000 planned.
In accordance with this pace, we will be able to find out the name of the winner of this duel already in April. If Galfond wins, he will get additional €100 000. If "VeniVidi1993" becomes the winner, then Phil will pay him €200 000.
At the moment, "VeniVidi1993" is €233 000 ahead of Galfond. However, given the tendency of recent games, it doesn't mean that he will become the winner of this challenge.
It is possible to make a bet on the winner of this challenge at pokershares website. The coefficient for Galfond's victory continues to fall due to the constant decline of the gap. The bets on VeniVidi's victory increase.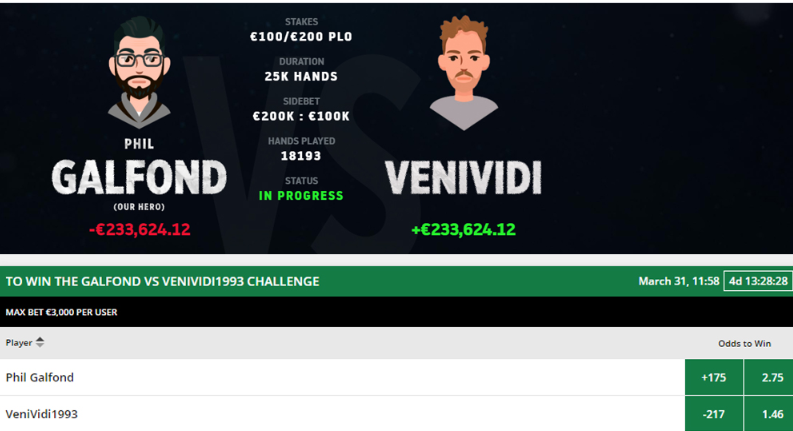 ​
Read also: Luke Schwartz told about the battle with Phil Galfond
Almost all the recent sessions of Galfond were profitable and the gap declined substantially:
Session as at 21 March: Phil Galfond + €140 000.
Session as at 26 March: Phil Galfond + €85 000.
In order to celebrate the victory according to the results of challenge, Galfond should win €35 per hand on average. This is possible because the game is carried out at €100/ €200 limits at Run It Once Poker.
Speaking of the poker room, its popularity is growing thanks to the challenge. It was the main goal of Phil Galfond. Stream collected more than 700 000 views and the number of subscribers on Twitch channel grew to 18 000.