Galfond's Challenge: the first battle will be held on 22nd January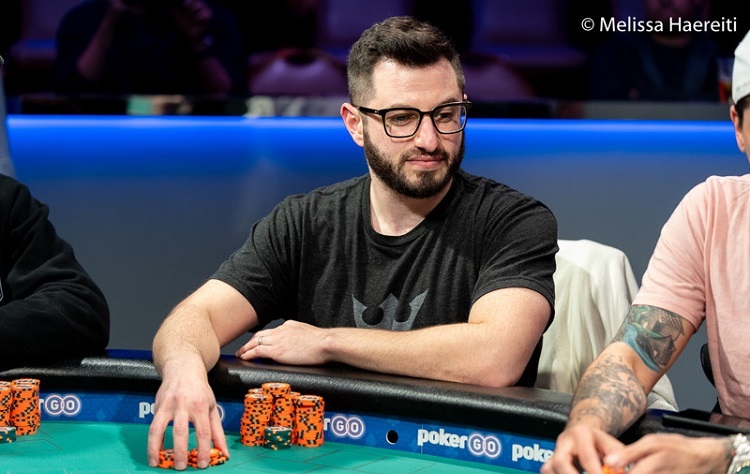 ​
Late last year, Run It Once Poker owner Phil Galfond challenged high rollers for a heads-up battle. Many poker players responded positively to his challenge. However, Galfond accepted only six heads-up battles.
Read also: Galfond offered double bonuses for PokerStars cash players
The first fight will be held on January 22. It is not known yet who is to become Phil's first rival. Here is information on all heads-up battles that will be held as part of the Galfond's Challenge:
Galfond vs Perkins. The millionaire Bill Perkins and Galfond must play at least 50 000 hands (in profit) at high stakes: from $100 / $200 up to $300 / $600 PLO. The game will stop if one of the poker players loses more than $400 000. If Perkins wins, Galfond will pay him $800 000. Otherwise, Phil is expected to get a payout of $200 000.
Galfond vs Kornuth. The winner of two gold bracelets, Chance Kornuth, and Phil Galfond are to play a minimum of 25 000 hands. The game will be conducted in PLO at €100 / €200 limits. If Kornuth is able to win, then he will receive €1 000 000. Phil will get €250 000 for the victory.
Galfond vs "Venividi1993". With the poker player known under the "Venividi1993" nickname, Phil will also play 25 000 hands (PLO) at the limits of €100 / €200. If "Venividi1993" happens to be the winner, he will be given €150 000. Otherwise, Galfond will take €100 000.
Galfond vs "ActionFreak". As for the player performing under the pseudonym "ActionFreak", the guys are to fight in a minimum of 15 000 hands (PLO) on limits €150 / €300. The winner of the heads-up will receive €150 000.
Galfond vs Cates. Famous high roller Daniel Cates and Galfond will battle at the poker table under special conditions: 7 500 hands at €100 / €200 limits. The game format is PLO.
Galfond vs Adams. Another Phil's rival is the former Full Tilt Pro Brandon Adams. The players will play within 40 hours. Limits: $100 / $200. If Adams wins the heads-up, then he will take €150 000. In the contrary case, Galfond will receive €100 000.
Galfond's challenge has its own hashtag on Twitter #GalfondChallenge. Using the hashtag, everyone interested is able to find out news pertaining to this challenge. Also, we have a storyline related to the Galfond Challenge on our website, where we collect all the materials on this topic.