GambleTalk Bloggers Challenge in November (Season 7)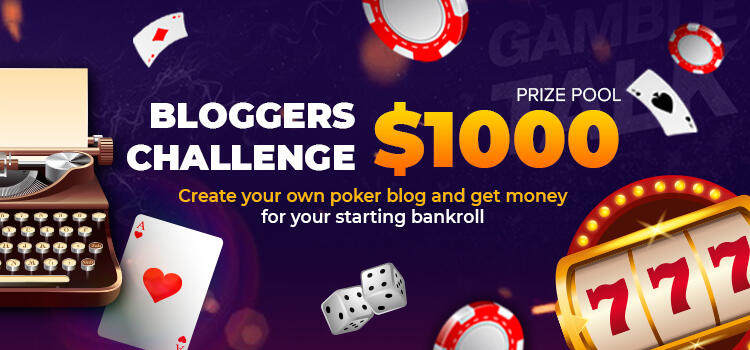 ​
Hello, dear reader! Here at Cardmates, you can be not only a reader, but also a writer! And make money from your stories.

The days are getting shorter, it gets darker earlier, it's cold outside and it rains constantly. But this is not the time to get into seasonal depression! I have a better proposal: discover your talent as a writer and earn money thanks to it!

If you like reading news and articles about poker and gambling, then try taking part in our blogging contest – and you will get the opportunity to win money for a starting bankroll for the game.

It is time to announce the new season of the competition at GambleTalk, which starts on November 1, 2020. The results of the previous season (October) are already known and the winners will get their prizes soon.
Don't waste the last month of this autumn! Earn some money! This is the seventh season of our blogging competition. We have successfully completed the previous six seasons and the site has many exciting posts about the world of gambling thanks to you.
The 10 best GambleTalk bloggers who will please us with interesting posts and stories will share a prize pool of $1 000. The best author in November will receive $500.
GambleTalk is not only about poker. Here you can write about everything related to gambling: poker, slots, roulette, sports betting, bingo, lottery.

Regular readers and bloggers of our site know the rules of the GambleTalk Bloggers Challenge at Cardmates. For beginners, we will explain everything now.
How to take part in the GambleTalk Bloggers Challenge?
The rules for participating in the competition are not complicated:
Start writing your blog on GambleTalk. Or if you already write there, just continue to do it.
Write interesting and fascinating posts about gambling – on poker, casinos, sport bets, etc. Share your stories, results, plans and dreams. Tell us about your own experience or the experience of your friends. Use pictures, videos and, of course, your boundless imagination.
Do not break the community rules, increase your aura, earn new statuses and get points in the bloggers rating thanks to your blog posts throughout November.
That's all, according to the results of the month, the top 10 authors will receive cash prizes from 20 to 500 dollars.
Prizes:
1st place – $500
2nd place – $200
3rd place – $100
4-5 places – $50
6-10 places – $20
For beginners, we recommend reading more detailed rules of the competition, which remain the same (with new dates of 01-30 November 2020).
Statuses on the site allow you to participate in contests, receive bonuses from Cardmates and serve as your reputation in the community.
Read more about Cardmates statuses and aura.

How winners are determined
The winners of the contest are determined by the readers of the site, rating the read posts. Therefore, it all depends on you and the reaction of the poker community to your blog.
You can follow the GambleTalk Bloggers Challenge ranking in November on the Cardmates homepage. Only the blog rating earned in November is counted as a competition (note that we use UTC time when defining the results).
Upgrade your aura with blogs, comments, and other activities on Cardmates. When you increase your aura, you promote your status on the site, and with it the ability to put and get higher points. But do not forget that other readers and writers of the site evaluate you, so your aura can either go up from high-quality content, interesting stories and witty jokes, or go into a deep minus due to spam and rudeness.
Read also: 3 effective ways to quickly increase aura on Cardmates
Note that we pay special attention to the quality of posts and we will "fight" with posts that are written ignorantly and without effort. An important requirement is the uniqueness of posts and competent language.
The names of the best GambleTalk Bloggers Challenge bloggers for October are aready known, and we will send them honestly earned cash rewards soon.
1st day of November is a new contest start in which any of you can win. If you do not have an account on Cardmates, it's time to change it and start writing! Remember, that even if you decide to break into the bloggers race in the middle of the month, you will have good chances to earn some nice money for your posts. Good luck!

Important: I personally read every post and follow every member of the competition. If you have any questions/remarks/comments/requests, please write to me in private messages. I will gladly answer everyone!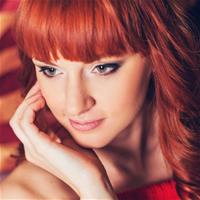 Editor, translator. Part of Cardmates team since 2015. Started playing poker and other card games in high school, played a lot with friends and relatives. While studying at the university, I explored online games on various websites.