GameLab: new section on Unibet

Unibet Poker has introduced a play statistics tool built into the poker client. The tool is called GameLab and using it, you can find out information about your play to compare it with other players' results. It also reveals information about your leaks, that is, weaknesses that require improvement.
The GameLab has three sections: School, Hall of Fame, and Achievements. Let's consider each in greater detail.
School
This section will be the most valuable for beginners. Visiting School, you can track your poker play results and get recommendations for improvement.
Hall of Fame
Hall of Fame contains the best results considering all Unibet Poker players. Here, you will find information about the biggest pots, strongest hands, and worst bad beats.
Achievements
This section offers more detailed information about your play. You can track your level in relation to other players and compare your skills with theirs.
Getting Bonus Points
Besides, a new loyalty system was launched on October 1. For every cent in rake generated, a player gets 1 XP (experience point). Reach new levels and get different types of rewards, including bonus points, tickets, cash, etc.
From the second level, the player receives 1% rakeback in the form of Bonus Points, which are multiplied by a certain multiplier. For instance, to move to level 3-1, you need to earn 2 000XP on level 3, which is 20 euros in rake. For this, the player will receive 70 Bonus Points:
1% of €20 = 20 Bonus Points; then 20 BP x 3.5 multiplier = 70 Bonus Points.
More details about the new loyalty system can be found on the official website of Unibet.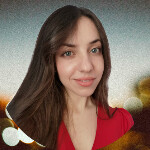 I've been working in the Cardmates team since 2018. Started playing poker the same way most people usually do – socially, with friends and fellow students. I adored those exciting poker nights but never thought my life would be connected with this game, even tangentially.