GGMasters: 150$ buyin with 500.000$ GTD
A dream have always some influences from life!
I tried few times this year to qualify in this wonderfull tournament, but now i am motivated more, having a decent bankroll doing that!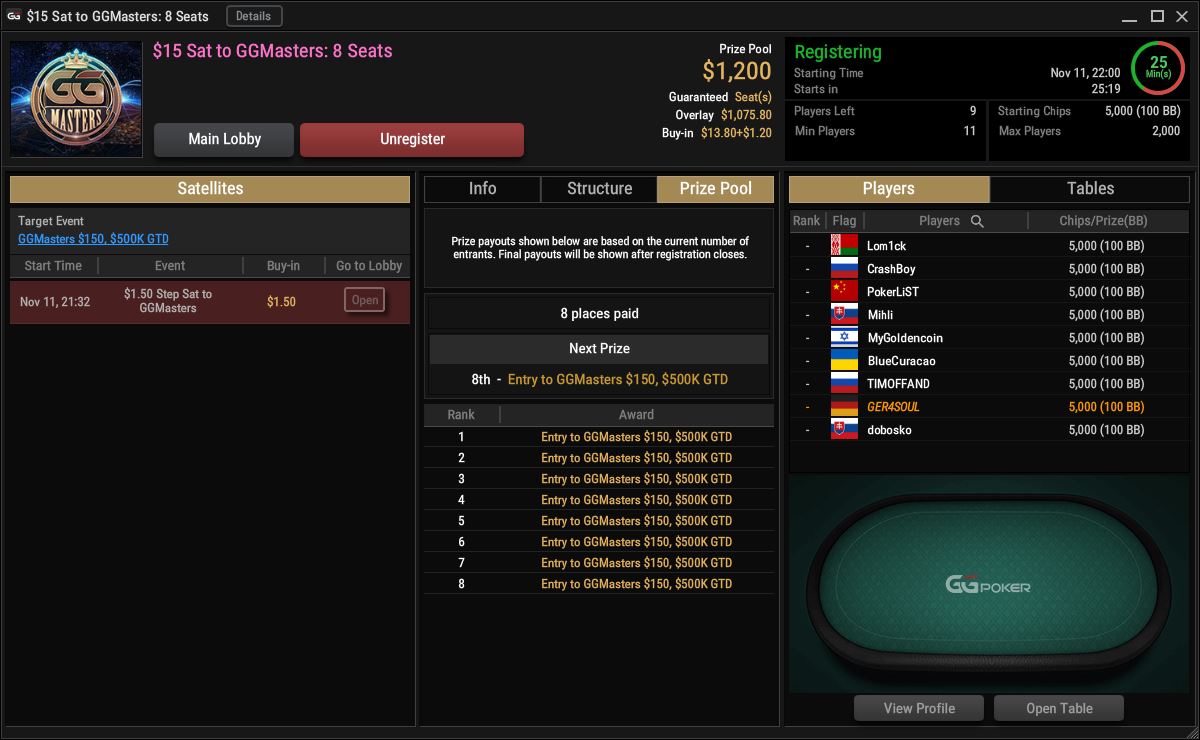 Qualified from 1.5$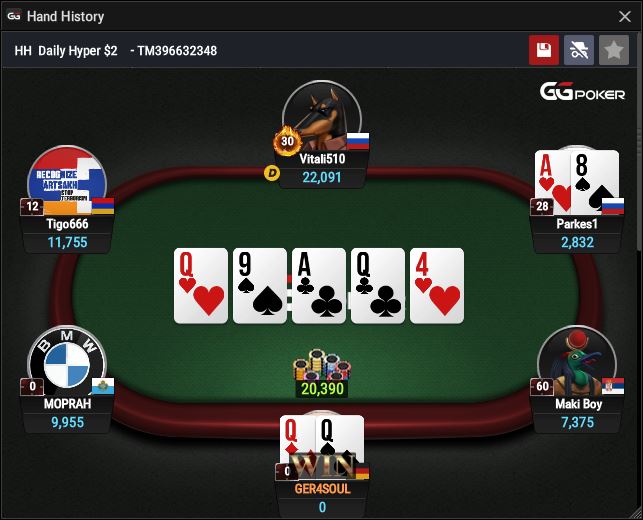 The best hand from the session, quads queens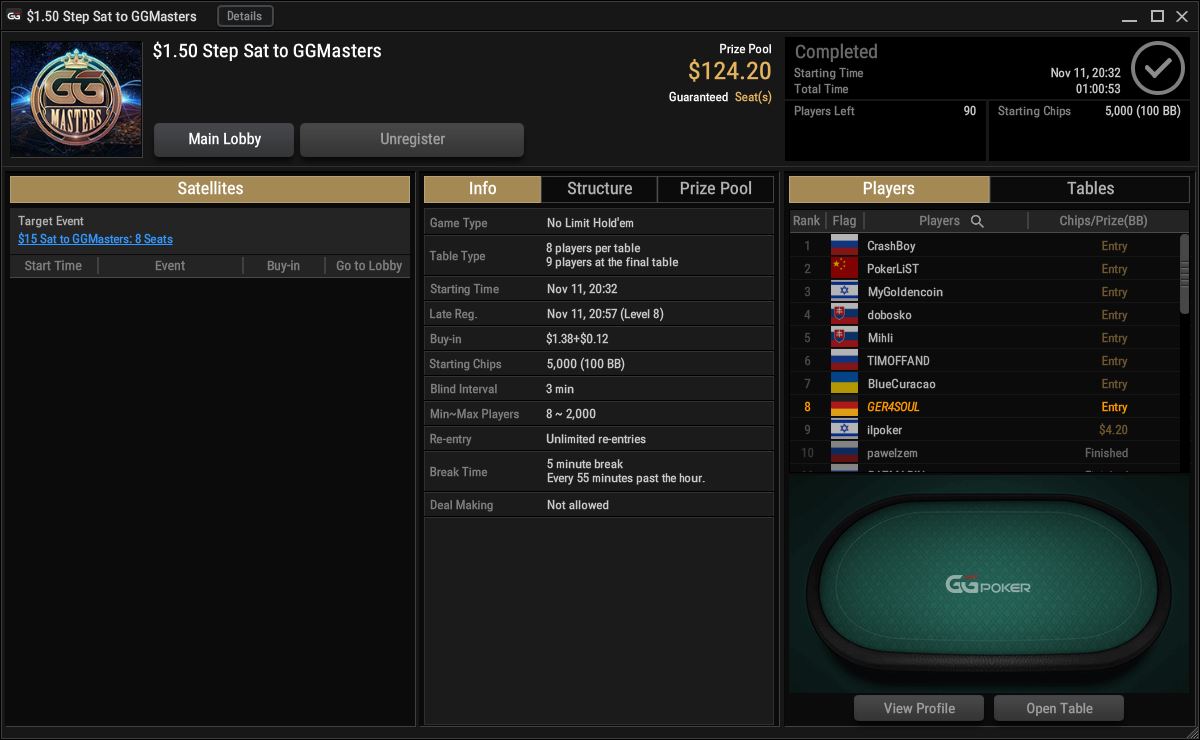 i finished like a chipleader, but i appear in the last in the list, i dont know why...


there are lots of satellites!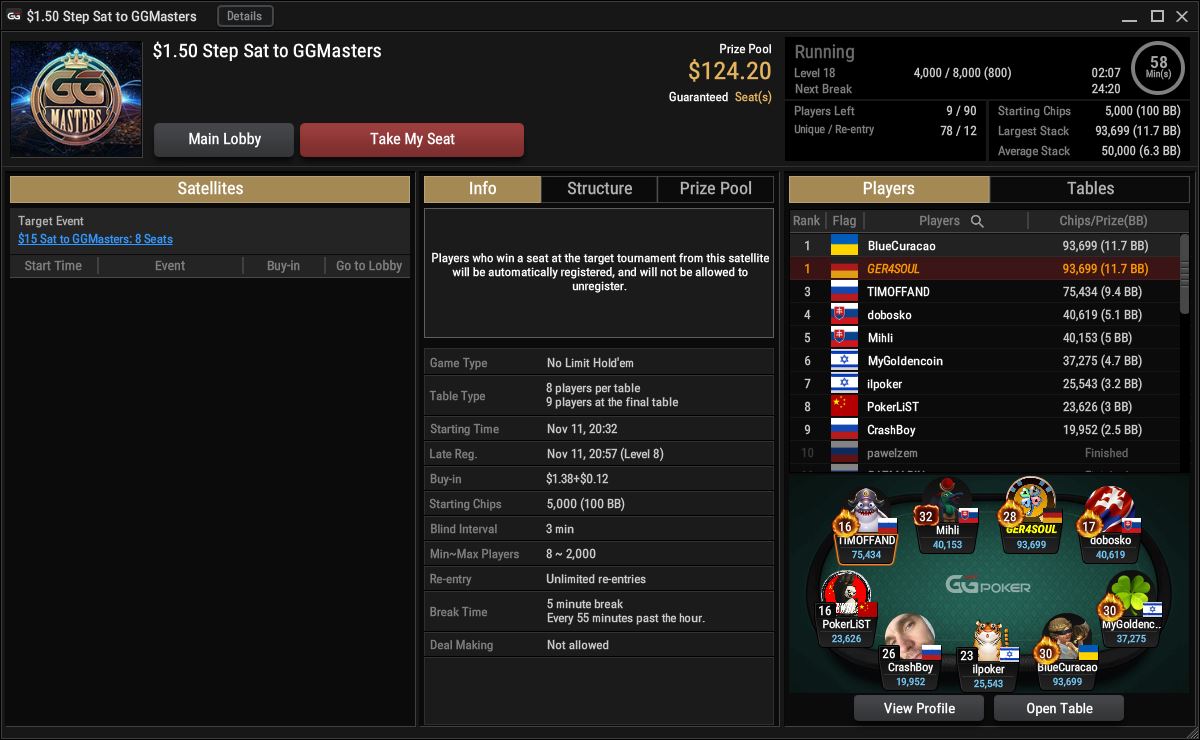 AND a really weard thing that happened in my life: chipleader in this satellite with the same stack ( BUT EXACLY!) with the second player. Appear nice right ? :))
Overall rating of this post: