GGMasters guarantee grew to $500 000
​

The GGMasters tournament at GG Poker is back in the spotlight. Last week, we wrote that its guarantee was increased from $300 000 to $400 000, but today we have to update the figures again.
On March 24, the GGNetwork announced that the guarantee of the GGMasters events would be boosted to $500 000. Not only the guarantee has increased, the satellite grid includes now more tournaments.
Every day, 24 satellites to the key event are held at the GGPoker, and a different number of tickets are played out in these satellites. Thus, the poker room provides 20 tickets as prize in two such qualifying tournaments. There is a satellite that has 30 tickets, and another one – includes just 10 tickets. All others satellites provide 2-3 tickets as guarantee.
Read also: GGPoker increased the guarantee of Sunday tournaments to $2 000 000
In the last GGMasters tournament, which took place on Sunday (March 22), players were able to beat the guarantee by $20 000. This raises an interesting question whether the same will happen with $500 000 guarantee on March 29. Given that the event is carried out in a freezeout format and players can only make one entry for $150.
The main factor behind the growing popularity of online poker is the coronavirus epidemic, as many countries are now under the quarantine.
Live poker series are being canceled and poker players are on self-isolation at home, so it's not a surprise that poker rooms took advantage of this situation in their favor.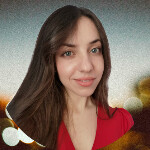 I've been working in the Cardmates team since 2018. Started playing poker the same way most people usually do – socially, with friends and fellow students. I adored those exciting poker nights but never thought my life would be connected with this game, even tangentially.