GGPoker lost $900K due to system malfunctions
​
GGPoker experienced a technical failure last week. As a result of that, the room had to pause 4 events, including the Big50 tournament, which attracted a record number of participants.
The Big50 collected 44 576 entries, but not all players were able to finish the game due to malfunctions. The second game day of Big50 was postponed for an hour and a half, so the affected players were compensated with an amount of money equal to buy-in.
That unsuccessful evening cost GGPoker a pretty penny: a total of $895 000 compensation went to the poker room's players. The money was returned to the affected participants of four tournaments:
Bounty Hunters ME: 1 104 players received compensation for a total of $232 000
Bounty Hunters Sunday Special: 422 players received compensation for a total of $36 000
GG Masters: 2 804 players received compensation for a total of $420 600
Big 50: 4 140 players received compensation for a total of $ 207 000
Thus, the poker room refunded about $900 000 in one evening. If one adds to this compensation money refunded for the previous canceled tournaments, it turns out that GG Poker lost $1 400 000 due to system malfunctions.
Read also: Record pot of $974 630 went down on GGPoker
Despite this unpleasant situation, the poker room will definitely not go into the red. GGPoker has already collected $4 600 000 in rake during the WSOP Online, and the series is still ongoing.
GGPoker extended its apologies to all those who had been affected and promised to work more diligently to ensure that there would be no more system bugs. On August 29, the poker room had a technical break, during which they worked on improving the system's work stability to avoid similar problems in the future.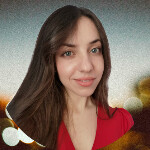 I've been working in the Cardmates team since 2018. Started playing poker the same way most people usually do – socially, with friends and fellow students. I adored those exciting poker nights but never thought my life would be connected with this game, even tangentially.