GG Poker Not Working: Causes and Solutions

​
It's a "hot" time to play poker or a long-awaited satellite is about to start, and suddenly the problem is that GG Poker not working. This causes a lot of negative emotions, as well as a lack of understanding of what to do next and what is the reason.
Regulars know: such moments can be predicted and prevented from occurring. If a failure on GGPoker does occur, you can determine the cause of the error as quickly as possible and eliminate it painlessly.
GGPoker Brand Internal Error Reasons
"Failed to patch" is a message that makes every poker player's eye twitch. The reasons for its appearance are as following:
the Internet connection is broken;
technical work is being carried out on the part of the room;
a DDOS attack hit the entire network;
blocking by the internal software of the device;
your device has been updated.
Each case has its own reasons. So the methods of solving them and the further algorithm of actions will differ.
There is no internet
Sometimes it's enough to simply reboot the Wi-Fi router or top up the account. Maybe your provider recorded a failure on the line, and there will be no Internet for some time. This may cause a slow connection.
A server connection error and unstable internet are the most common causes of problems with starting the poker client.
In such cases, you can download a poker client to Android or iOS, log in and play from your smartphone using the mobile internet. So you are not dependent on your provider and can play comfortably.
Some technical work in progress
As a rule, scheduled works are announced in advance. You may have missed a newsletter email or not checked your account inbox. As a rule, social networks of the room always have messages about future fixes. In this case, you don't need to worry about missing an important tournament, because it won't be held at that time.
DDOS attacks
If the site of the poker room crashed and you see a 301 or 404 error, then you do not risk missing something important. All account information remains in place. You just have to wait.
In case of any failure on the site or in the client, all user data is saved, including personal and bonus funds. Therefore, if you have just received a bonus for your first deposit, you can continue playing it when the program is restored.

Important Device Settings to Check
Regulars know: the device must meet the minimum system requirements, which are set automatically. The words "error login failed", which are often frightening, can be seen when the settings fail. They are the ones worth checking.

Step 1
Restart your device. In most cases the rule "reboot in any unclear situation" works. Also check the date and time on the PC, whether they are set correctly. If it didn't help, let's move on.


Step 2
The work of the client can be blocked by antivirus, firewall, proxy server or parental control settings. If you updated or installed new software the day before, most likely that GG Poker not opening because of this.


Step 3
You have not downloaded anything and all settings are fine. However, you still cannot log into the client and are wondering is GGPoker down right now or not. Then you should delete the client and try to install a new one. You can also try running as an administrator in compatibility mode.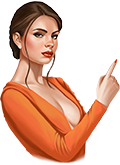 Note!
Make sure you have the latest Visual C++ and Net Framework updates.


GGPoker
1. Players must be aged 18 and above to participate in this promotion.
2. Welcome Bonus and Honeymoon promotion for new players only over a limited period .
3. Welcome Bonus only available to new players that make an initial deposit. The minimum deposit necessary to obtain a matched bonus is $10, or if a player chooses the $100 in rewards the minimum deposit necessary is $20.
4. $50 Free Play offer made up of $52.50 in free All-In Or Fold SNG tickets from Welcome Bonus and $2.50 in free tickets from Daily Freebie.
5. Free tickets automatically credited to eligible players' accounts over a six day period.
6. A 100% matched deposit bonus worth a maximum of $600 can be claimed by players selecting 'Match Bonus' when making their first deposit(s) over a limited period.
7. Bonus cash is released at a rate of $1 for every $5 paid in net rake/tournament fees.

GGPoker standard rules apply. Play responsibly. www.begambleaware.org.

A

Available for players from your country
On a PC there are protocols that encrypt your data on the Internet. It is important that they are activated. To do this, go through the "Start" panel in the "Browser Properties" menu. In the "Additional" tab, check TLS 1.1 and TLS 1.2.
If nothing works even after all these procedures, you can safely contact the room support.
For faster resolution of technical problems, it is advisable to take a screenshot with the name of the error. This will make it easier for the support service to determine the cause of technical problems and solve the problem.
Final Thoughts
Unfortunately, poker software crashes do happen. And even experienced players sometimes fall into a stupor due to an unexpected GG Poker brand internal error.
The most important thing at the moment of detecting an error is not to freak out, but to quickly check your device and eliminate the causes. The main ways to start the client are to restart the router (if access problems occurred due to the lack of Internet) or to install the poker program again.

FAQ
🎯 Can the GGPoker brand internal error appear in the game?
Most often, players encounter similar errors during the launch of the poker client. If the program stopped working during the game, and there is a problem on the part of the room, then the player should not worry. After inspections, he will be compensated for all costs. For example, the buy-in of the tournament in which he participated at the time of the failure will be returned. If technical work is planned on the site, the administration will warn about it in advance.

💎 How to determine the cause of the poker room failure?
Check network access and antivirus or firewall settings. In some cases, the problem is not on the player's side. Enter the address of the poker room in the search engine. If it is not possible to enter the site, the client is not working due to external problems.

You gave this material a grade 5 from 5: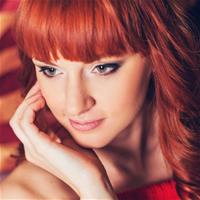 Editor, translator. Part of Cardmates team since 2015. Started playing poker and other card games in high school, played a lot with friends and relatives. While studying at the university, I explored online games on various websites.