Golden Button Challenge at PokerStars: win up to $5 000 every day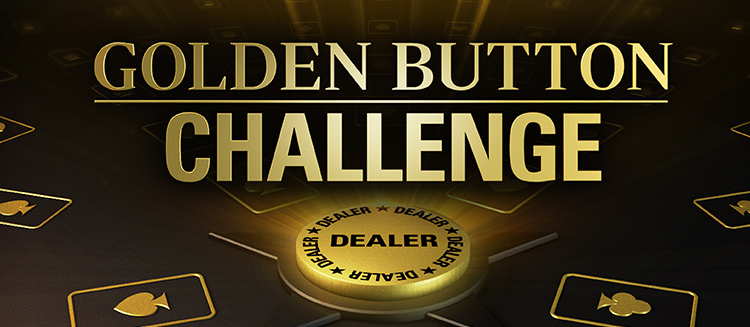 ​
PokerStars is holding the Golden Button Challenge. The players who complete tasks will receive daily rewards of up to $5 000. To take part in the promotion, one needs to opt-in for it every day in the challenges window of the Stars client.
How to participate in the Golden Button Challenge
It's not difficult to take part in the given promotion from PokerStars. To do this, follow the step by step instructions described below:
Log in to the PokerStars client.
Go to the "Challenges" section.
​
Choose the Golden Button Challenge on the list.
​
Press the "Start" button.
​
Embark on completing the tasks.
The task will update at 4:00 am (GMT) every day. You need to win a hand with an ace in order to open the ace in the puzzle. If you win (with an ace) from the dealer, then you get a golden card – Ace.
Each puzzle has 8 standard aces and 4 gold ones. Your task is to complete the puzzle and get a cash reward, the size of which depends on your luck and probability theory.
Important details
Duration of the promotion: from 8 to 28 February.
Limits and size of cash rewards are determined individually for each player. They are displayed in the Challenges window.
The hands, which you win before registering in the promotion, do not count.
For winning the hand with a pair of aces, you get one piece of the puzzle.
Cash rewards will be credited instantly and can be used without any wagering conditions.
That's all. Play at PokerStars and win prizes!