Hellmuth will play the 3rd match with Negreanu for $200 000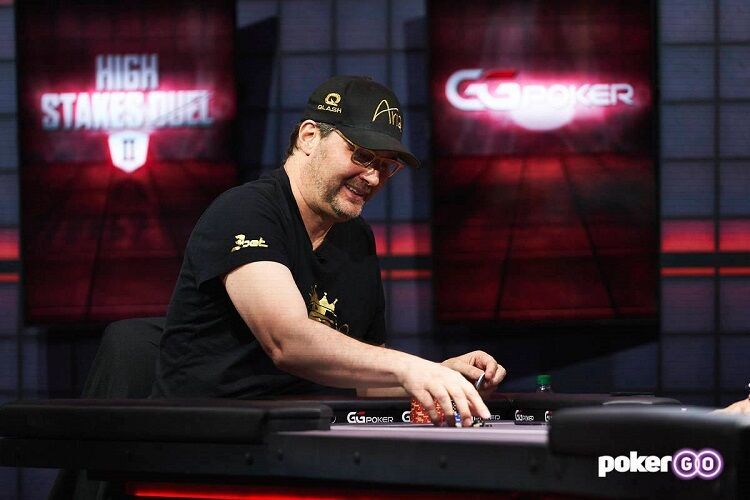 ​Phil Hellmuth and Daniel Negreanu will continue their battle in the High Stakes Duel. It should be reminded that Hellmuth has already won the previous two battles and now, according to the rules of show, the buy-in has doubled.
Event will take place on 24 June at 01:00 UTC under the deliberate attention of camera lens. The poker players will pay $200 000 buy-in and the winner will be awarded $400 000.
Read also: Phil Hellmuth played poker with famous rapper Drake
As for the evening program, everything will be held according to the classical scheme. First, the Hype Show will take place and commentators will familiarize the viewers with a current state of affairs, as well as introduce the players. Next, Weigh-in (weighing) will be held on schedule: the poker players will greet each other and exchange a couple of gentle words. Finally, the duel will take place with the broadcasting by PokerGo.
It's interesting that the bookmakers still consider Negreanu as a favorite. This is despite the fact that he has already lost twice to Hellmuth. The odds on PokerShares are as follows: Negreanu – 1.69, Hellmuth 2.26.