Hellmuth wins third HU battle against Esfandiari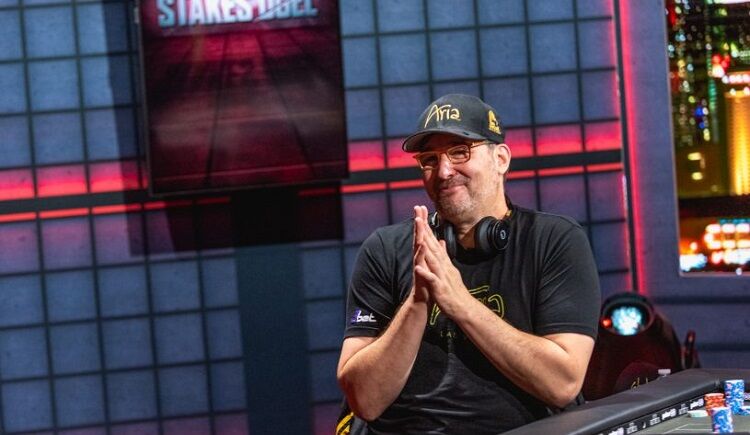 The High Stakes Duel, a poker show, has featured the third duel between Antonio Esfandiari and Phil Hellmuth. During the first battle, the players were required to pay a $100K buy-in (each); a $200K buy-in (each) in the second match. As for the third time, each of them paid $400K to play.
Esfandiari is a great poker player. He long held the title of the player who got the biggest prize money in poker history. Antonio could not bear the thought that he lost twice to Hellmuth in the heads-up duel so he again asked for a rematch. Being kind, Phil Hellmuth agreed to his colleague's request without hesitation and even started selling shares for the third battle.
Before the game, Esfandiari looked confident; he was eager to finally beat Phil. The guy pointed out that victory was a matter of honor for him and money was not the main thing.
Antonio also added that to lose with a 0: 3 score would be the worst thing for him, rather than for Phil to lose the third match. That victory was more necessary for Esfandiari, and he was going to do his best so that the score wouldn't be 0: 3.
Read also: Galfond was impressed by Hellmuth's play against Esfandiari
... But the score turned out to be 0: 3. During the third match, Esfandiari showed a very good game but still failed to win it. Leadership passed from one player to another until the decisive moment: Esfandiari limped having A3o, while Hellmuth raised from the big blind holding A10s. Esfandiari went all-in for 43BB and Phil snap-called.
On the flop, both guys made a top pair, and Esfandiari had some outs to improve on the turn (or river). Sadly for the Magician, none of the outs appeared on the following streets, and Hellmuth secured his third victory in a row.
According to the rules of the poker show, Esfandiari was offered play one more match at a doubled rate (with an $800 000 buy-in), but Antonio estimated his strength and refused to continue the battle.
Hellmuth could either wait for the next opponent in the 4th round or take his winnings and leave the game. Phil chose the second option, that is, left the first season of the show as a winner (+ $400 000), but he promised to return in the second season.
High Stakes Duel: Esfandiari vs. Hellmuth
Here is the recording of the third heads-up match Antonio Esfandiari vs. Phil Hellmuth:
​