High Stakes Duel: Negreanu is ready for a rematch on May 5th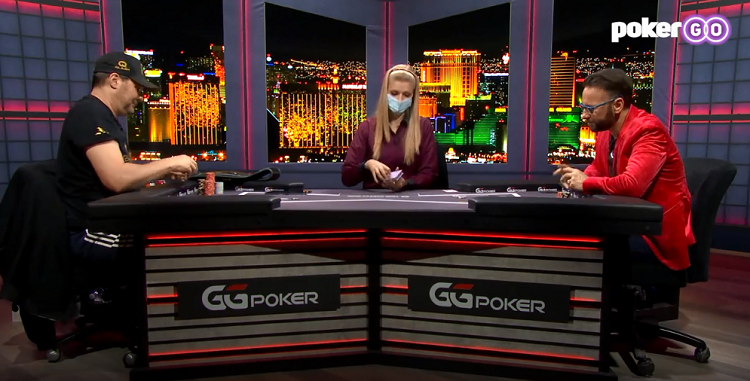 On May 5, the second duel between Hellmuth and Negreanu will take place as part of the High Stakes Duel show. It should be recalled that the winner of the first match was Phil Hellmuth, who once again showed his white magic". At one point, Negreanu had a 33 to 1 chip advantage, but Phil later managed to win his chips back.
In the decisive hand, Hellmuth decided to bluff with A-8 on a K-6-5 flop. The turn brought 9, and Phil continued to play in the hope to hit a straight on the river. It seems that Hellmuth had luck on his side as 7 appeared on the board, giving him a straight, while Negreanu hit two pair. After that, Negreanu could no longer regain the advantage.
Read also: Daniel Negreanu: «Expect the World Series of Poker this year – live»
It is clear that Negreanu won't stop at one match: he's dying for a rematch. It's good that this is foreseen in the rules of the show, so we are all waiting for the second round of an exciting duel taking place at 10:00 UTC on May 5th. This time, the buy-in will be twice as expensive, that is, $100 000.
If you have a (paid) PokerGo subscription, you will be able to watch the live stream of this event. Those who do not have it will be able to see the introductory video as well as the most interesting hands of the fight.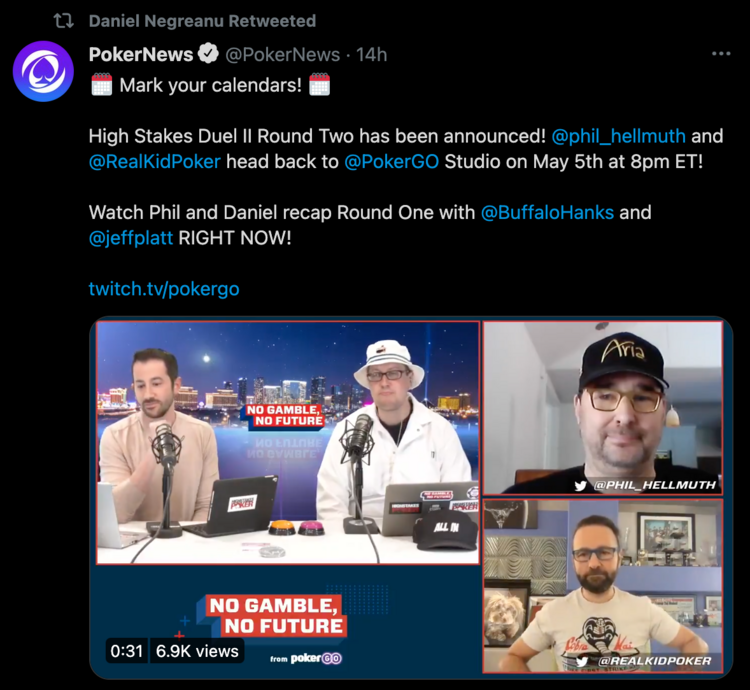 ​
Despite the fact that Daniel lost the first match, bookmakers still consider him to be the favorite. Negreanu's victory is estimated at 1.60, while the odds for Hellmuth's victory are 2.47. Who do you think will win?