Short Deck Poker Rules

​
Despite some criticism, Short Deck Poker (otherwise called 6+ Hold'em) is gaining more and more prominence among players.
This is a slightly different form of so familiar Texas Holdem: only 36 playing cards in the pack, hand ranking hierarchy altered.
The remaining rules closely resemble those of classic poker, rendering this discipline remarkably easy to understand.
Many industry celebrities have a keen interest in the discussed format: Phil Ivey, Tom Dwan and a group of affluent Asian businessmen have become regular attendees at major tournaments of Triton, a prestigious high roller festival.
With millions of dollars up for grabs and dynamic gameplay, this game provides a truly action-packed experience. Shortened deck generates some unique specifics, so one should factor them into their strategic approach to succeed at the given tables.

What is Short Deck Poker? Gameplay Insights
Both hobbyists and high-calibre professionals have enjoyed the 6+ format from the very first days of its inception. But do not rush to dive into the action! The short-deck variation has a few noteworthy differences to be aware of unless you want to come across expensive mistakes along the way.
So, what sets Six Plus apart from the poker we are all accustomed to? And what is a short deck in poker? Let's figure it out.
This discipline largely follows the rules of classic Holdem but requires a stripped-down pack ranging from six to Ace (36 pieces instead 52). Such alteration adds aggressiveness and dynamism to the game process, as chances of completing strong hands go up.
The lowest straight – commonly referred to as "Wheel" – starts from an Ace, followed by six and the next three consecutive pieces: Ax-6x-7x-8x-9x. In this case, Aces function as the smallest cards, but they generally hold the position of the highest element, so Tx-Jx-Qx-Kx-Ax is also straight.
Some poker rooms regard three-of-a-kind (set/trips) to be stronger than straight. For instance, this applies to the iPoker network, whereas on PokerStars triplet holds lesser value by tradition.
Also, keep in mind that here flush has a higher ranking than a full house. Oh yeah, you'll have to put up with this fact and adapt your thinking 😉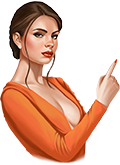 What is the Short Deck structure?
The 6+ Hold'em format typically does not include a traditional big and small blind. Instead, each participant pays ante, while the BTN player posts a so-called "button blind", which is normally two to four times the ante size. Classic blind structure is employed occasionally, but such cases are extremely rare.

How to Play 6+ Hold'em: Concise Guide
The betting round count and possible user actions remain intact. However, since changes have been made to short deck hand rankings and game structure, novices can first practice free competitions to hone their skills and get used to the aforesaid alterations. For example, you can test-drive the Six Plus format for play money (aka fake credits) on Poker Stars.

Step 1
All table participants were dealt starters (pocket cards), and each of them placed an ante. Now, it's time to decide on a preflop bet: call, raise or fold. Let's choose to call and continue.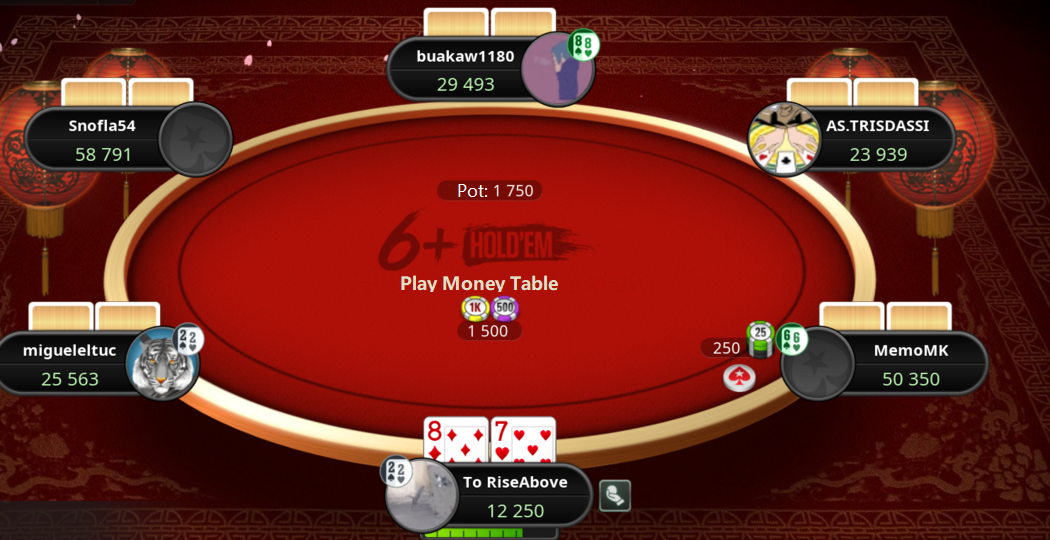 ​
​

Step 2
Next goes the flop stage, and so the first 3 shared cards appear on the board. We should again decide how to proceed. Let's play check.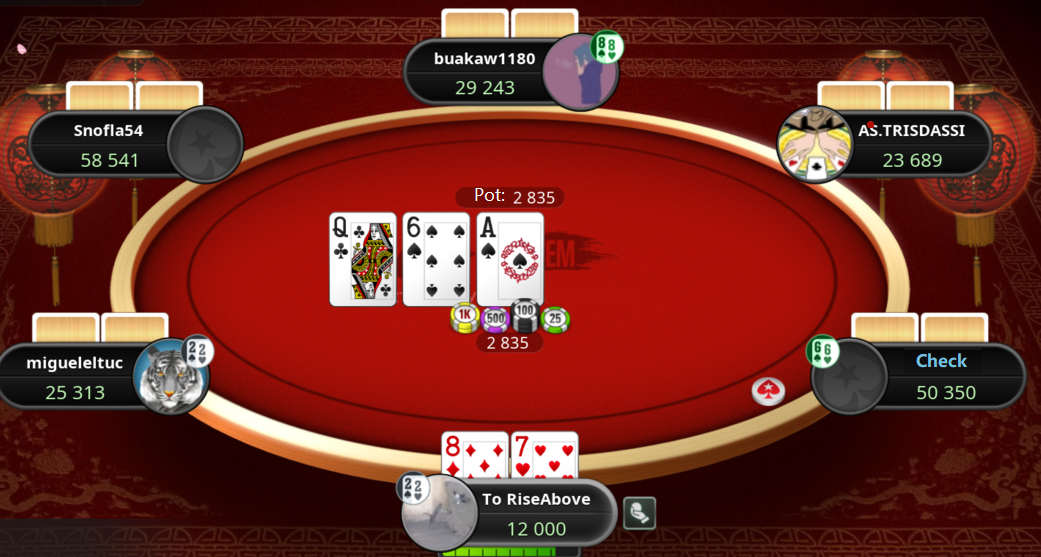 ​

Step 3
Moving on, the fourth shared card, referred to as "turn", is revealed. We choose to continue playing and therefore call down.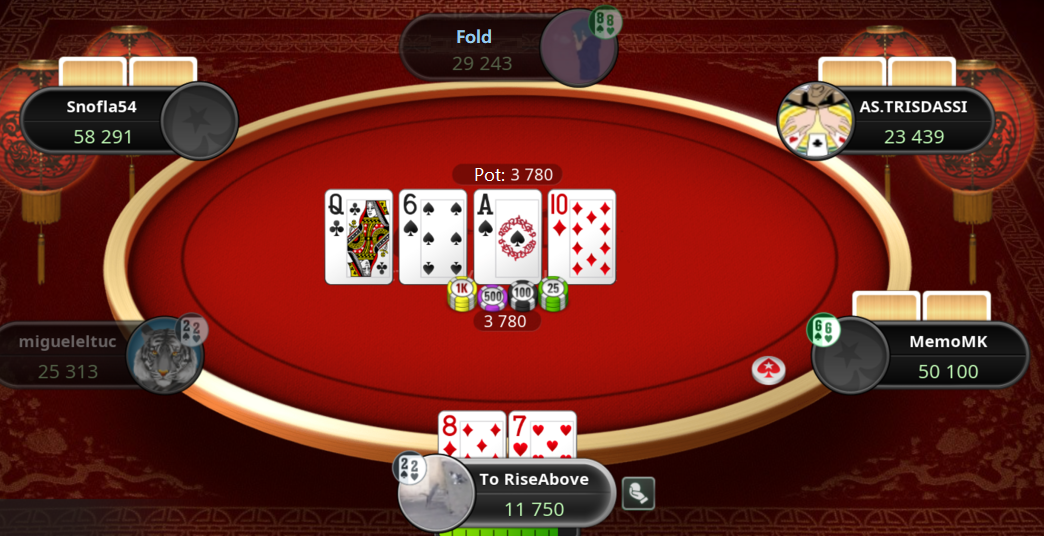 ​

Step 4
Welcome the fifth and final board element, that is, the river card. Let's call and see what the showdown will bring to us.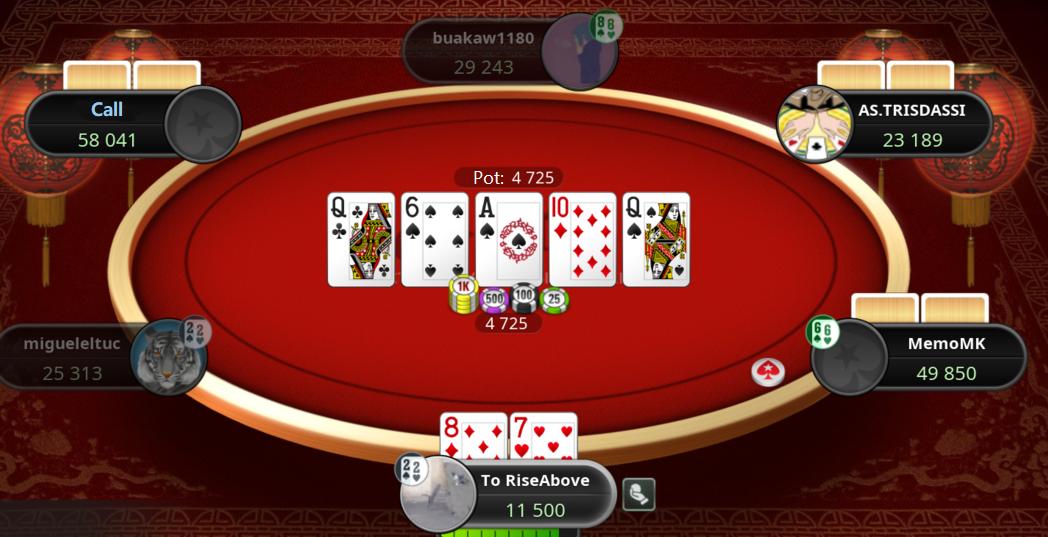 ​

Step 5
Regrettably, our opponent got J♥-K♣, resulting in a ten-to-ace straight. They emerge as the winner, taking the entire pot.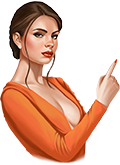 Did you know?
There are other variations with fewer than 52 pieces in the pack. A great example is 32 Draw poker, which consequently requires a 32-card deck. In this case, one table can accommodate 5 people maximum.

Short Deck Holdem Probabilities
To gain a better understanding of gameplay, take time and familiarise yourself with the probabilities of completing each combination. There are 1 326 starting hands in the classic format, compared to 630 in the short-deck variation. Here are some more examples of odds disparities:
Scenario

Game version

6 Plus
Regular
Chance of getting pocket aces
0.95%
0.45%
Probability of winning with AA
77%
85%
Likelihood of being dealt any pocket pair
8.60%
5.90%
It is also crucial to understand the odds of improving your hand on a specific street. If you have a flush draw on the flop, there is a 16.5% chance to finish it by the river. The probability of boosting your set to a full house or four-of-a-kind is 32.2%, while a straight draw is completed in 25.6% of cases.
Let's compare the chances to strengthen on two streets – turn and river. Have a look at the table below to see these numbers.
Scenario

Game version

6 Plus
Regular
Finishing flush draw

33%
34.5%
Upgrading set to quads/full house

54%
33.1%
Improving 2 pair to a full house

26%
16.4%
Completing OESD (open-ended straight draw)
51%
31.3%
Hitting a gutshot
26%
16.4%
Poker rooms to practice 6+ Hold'em

GGPoker
1. Players must be aged 18 and above to participate in this promotion.
2. Welcome Bonus and Honeymoon promotion for new players only over a limited period .
3. Welcome Bonus only available to new players that make an initial deposit. The minimum deposit necessary to obtain a matched bonus is $10, or if a player chooses the $100 in rewards the minimum deposit necessary is $20.
4. $50 Free Play offer made up of $52.50 in free All-In Or Fold SNG tickets from Welcome Bonus and $2.50 in free tickets from Daily Freebie.
5. Free tickets automatically credited to eligible players' accounts over a six day period.
6. A 100% matched deposit bonus worth a maximum of $600 can be claimed by players selecting 'Match Bonus' when making their first deposit(s) over a limited period.
7. Bonus cash is released at a rate of $1 for every $5 paid in net rake/tournament fees.

GGPoker standard rules apply. Play responsibly. www.begambleaware.org.

A

Available for players from your country

PokerStars
100% First Deposit Bonus
Make your first-ever real money deposit using the bonus code 'STARS600', and we will give you a 100% bonus up to $600. To claim the full value of the bonus, you can make up to three qualifying deposits in 60 days.
Alternatively, deposit using code 'THIRTY' and claim $30 of free play.
How the 100% First Deposit Bonus works
Once you've made your deposit, you need to earn redemption points by playing real money games. Unless stated otherwise, you will earn 5 redemption points for every USD $1 you pay in rake or tournament fees (6.5 points per £1, 4 points per CAD $1, or 5.5 points per EUR €1).
Every time you reach 180 redemption points we'll credit your Stars Account with $10 cash. You have four months after each qualifying deposit to earn all the redemption points needed to release your bonus.
You may only take advantage of one of our first deposit offers, but may be eligible for further deposit bonuses open to existing players. You can view any bonuses you have, alongside information on expiry dates, redemption point requirements and more, under the 'My Stars' menu.
Please note that redemption points will not be earned at pot-limit or no-limit tables with blinds of $5/$10 or higher, 8-game tables with stakes of $20/$40 or higher, or other limit games with stakes of $20/$40 or higher.

B

Not available for players from your country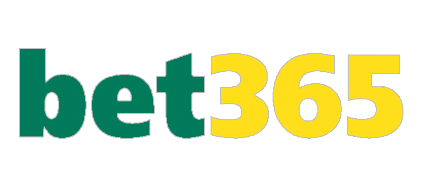 Bet365 Poker
18+. New players only for a bonus. The €365 bonus is redeemed in €2.50 instalments as you earn Status Points. Status Points are accumulated at a rate of 10 for every €1 or £1 paid in rake and/or tournament fees. No wagering requirement. 60 day expiry. T&Cs apply.

B

Available for players from your country
Pros and Cons of the Game
There is no better way to fully grasp the 6 Plus Holdem rules and understand whether this variation suits you than actually playing it. Finding like-minded players won't be a challenge, as such tables are available in many mainstream poker rooms.
More intense action and a higher chance of finishing certain combinations.
Many weak players lack an understanding of the game strategy.
Higher variance compared to the classic format.
Experience is crucial to outplay opponents.
By the way, poker cheat sheet (chart of starting hands) will aid you in this confrontation. Use it to improve your play against your opponents. Try new formats, develop your skills and derive pleasure from the game.
FAQ
📌 What are the rules to Short Deck?
The game mechanics are quite simple, and anyone familiar with conventional Texas Hold'em will have no trouble grasping its rules. Here are three key distinctions:
a pack is modified by deleting deuces, triples, fours and fives, and as a result, we have 36 cards in lieu of 52;
A-6-7-8-9 form the lowest possible straight;
the most common betting structure is without blinds; each individual places ante, with BTN (button) paying a double ante.
💡 Does flush beats full house in Short Deck?
As a result of removing some cards, the probabilities of forming poker hands change, thereby affecting their hierarchy. There are no standardized rules, but flushes outdo full houses in most cases. Furthermore, three-of-a-kind is considered better than straight on some poker sites. Clarify this matter in advance to avoid any nasty surprises!

🔍 What are the odds in Short Deck Poker?
Probabilities and odds can vary significantly from what we are accustomed to in regular Hold 'em. For example, you normally receive aces as your starters nearly in 0.45% of cases, while in 6+ your chances rise to 0.95%. While exciting, you should be careful not to overestimate your hand strength and focus more on post-flop strategies. Any pair has less power compared to the traditional version, and since completing draw hands holds higher chances, single pairs become more exposed.
You gave this material a grade 5 from 5: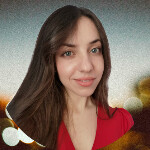 I've been working in the Cardmates team since 2018. Started playing poker the same way most people usually do – socially, with friends and fellow students. I adored those exciting poker nights but never thought my life would be connected with this game, even tangentially.