How to Play PokerStars Home Games with Friends

​
Would you like to play on PokerStars with your friends? At the same table, of course.
Well, it's now possible thanks to PokerStars Home Games mobile and desktop formats.
You can create invite-based tournaments and cash games and play them with your family members, friends, acquaintances, and work associates.
In doing so, it is allowed to play even being in the same room and sharing the same IP address. Games can be hosted for real or fake money (but not on StarsCoin).
How to Set Up PokerStars Home Games
In order to invite someone to your private poker game, follow our simple step-by-step instructions:

Step 1
First and foremost, you and all other participants should visit the official website of the room and sign up. Then, go through the PokerStars download process and install the app.

Step 2
Log in and open the "Home Games" tab (it's easy to find).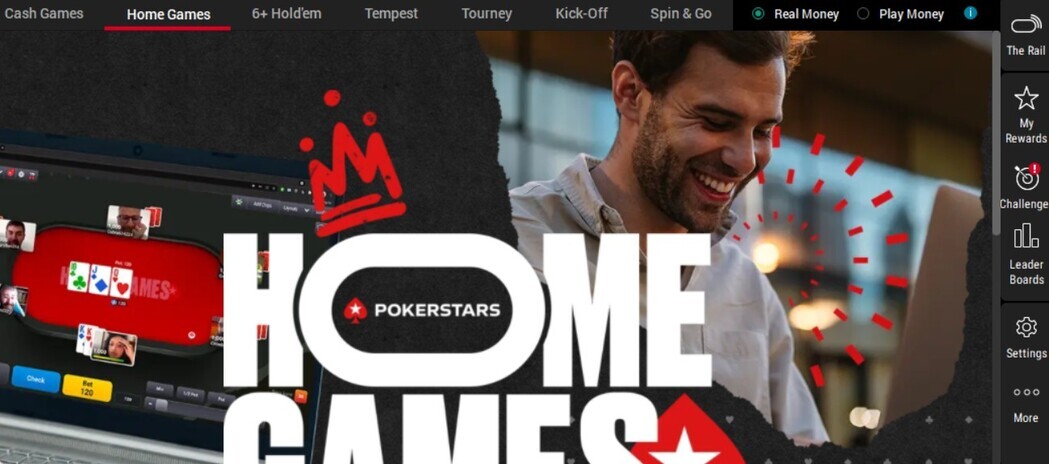 ​

Step 3
Start your Club. You can host private tourneys and cash games on a regular basis if you so wish.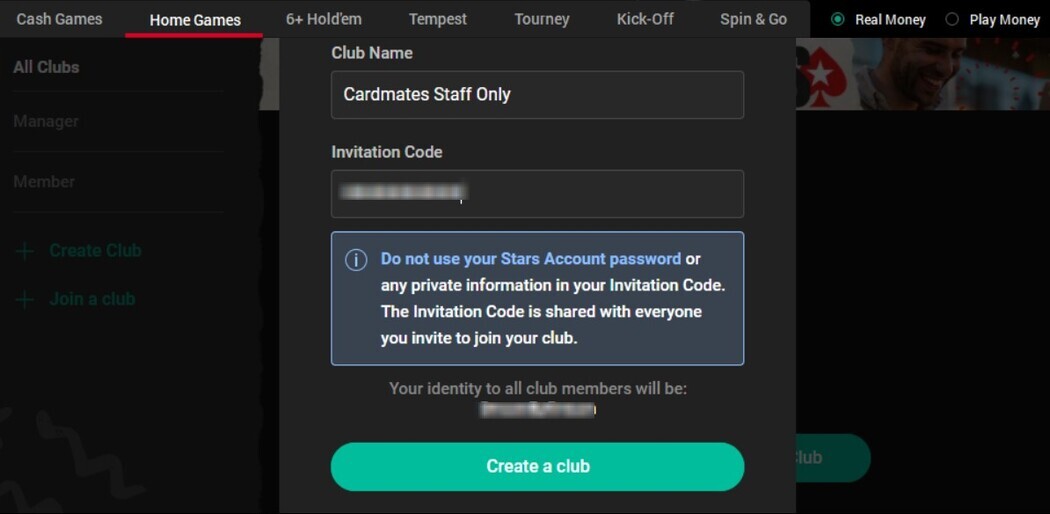 ​

Step 4
Create a cash table or tournament, set up all the necessary data (buy-in, stakes, levels, etc.).


Step 5
Invite your friends to the club and enjoy the game together.
On a going-forward basis, you can change the club's settings, decorate your private group with a logo and hold poker games every single day.
How to Start a Club and Join Existing One
It is quite simple to create your own club on PokerStars and, most importantly, it's free of charge. Go to the "Home Games" section and create your club by choosing a name and invitation code for it. Then send the club number and entry code to everyone you want to play with (all this is done in order for the invited people can join the group). Accept their requests and create games to your liking.
Home games: cash tables & tournaments
In private member clubs, you can create both cash games and tourneys. Hold'em, Omaha, and less popular types of poker qualify.
To run a cash game, do the following:

Step 1
Open you Club Lobby and click on "Create" – "Create Cash Game". Then choose "Create Table".


Step 2
Set up the table: game type, stakes, currency, number of players, etc.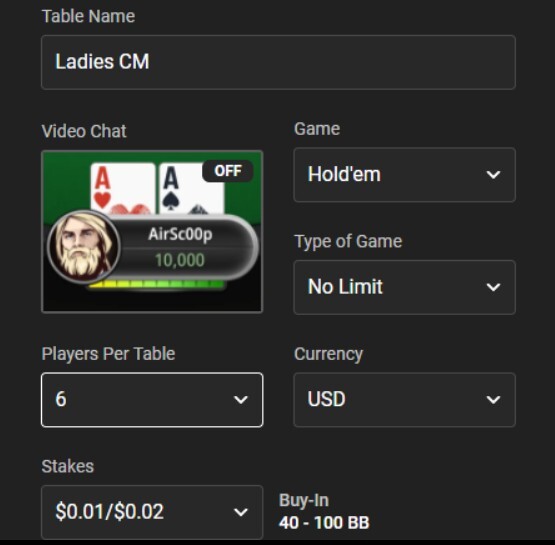 If you want to organize a tournament, here's what you should do:

Step 1
Click on "Create" in the lobby and then select "Create Tournament".


Step 2
Configure all the necessary tournament data, including its name and game type. Press "Create".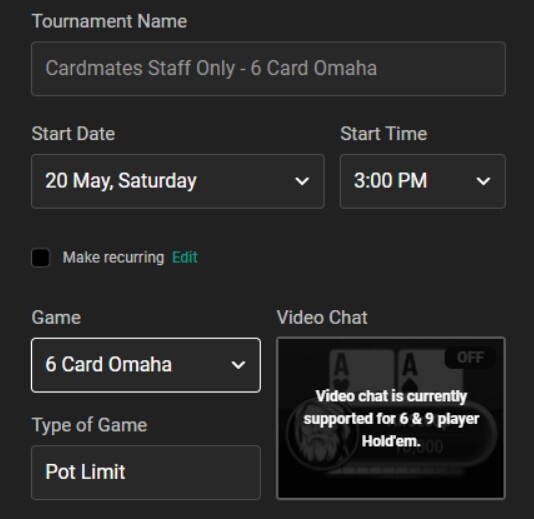 ​
Joining someone's private poker club
It is easy to join the "Home Games" club on PokerStars. To do this, follow the following instructions:

Step 1
Go to the "Home Games" tab and press the "Join a Club" button.


Step 2
Enter the Club ID, Invitation Code and your name so that the Club Manager will recognize you.


Step 3
Click on the "Join Club" button. That's it!

After that, your request will be formed and sent to the Club Manager. After confirmation by the manager, you will join the club and it will appear on your Home Games list.
Playing PokerStars Private Games on Mobile
It will not be difficult for you to find Home Games in your mobile app. You only need to perform a few simple steps:

Step 1
Log in to the PokerStars lobby from your mobile device and go to the "Home Games" section.

Step 2
Open the list of active clubs. To join the desired club, enter its number, invitation code and your name.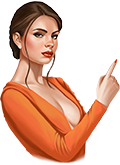 Important information!
You cannot create a Home Game Club in the mobile app, only join an existing one. To start your own club, you need to use desktop poker client.

Restrictions on running Home Games
You can create up to two invitation-only clubs and join up to 10 such clubs. However, there can be many games within each of the clubs. The number of them running at the same time is limited. So, in one club, a maximum of 5 cash games and 10 tournaments can be played in parallel (it doesn't matter if it's for real funds or play money).
| Platform | Mode | Restrictions |
| --- | --- | --- |
| .com | real & play money | One can start just 2 clubs and join 10 clubs maximum. |
| .net | virtual credits only | One can create only 1 club, and join a maximum of 3.​ |
Thanks to Home Games you have the opportunity to create your own invite-based poker club. Only your friends will be able to join the action, so you will have a great time playing.

PokerStars
100% First Deposit Bonus
Make your first-ever real money deposit using the bonus code 'STARS600', and we will give you a 100% bonus up to $600. To claim the full value of the bonus, you can make up to three qualifying deposits in 60 days.
Alternatively, deposit using code 'THIRTY' and claim $30 of free play.
How the 100% First Deposit Bonus works
Once you've made your deposit, you need to earn redemption points by playing real money games. Unless stated otherwise, you will earn 5 redemption points for every USD $1 you pay in rake or tournament fees (6.5 points per £1, 4 points per CAD $1, or 5.5 points per EUR €1).
Every time you reach 180 redemption points we'll credit your Stars Account with $10 cash. You have four months after each qualifying deposit to earn all the redemption points needed to release your bonus.
You may only take advantage of one of our first deposit offers, but may be eligible for further deposit bonuses open to existing players. You can view any bonuses you have, alongside information on expiry dates, redemption point requirements and more, under the 'My Stars' menu.
Please note that redemption points will not be earned at pot-limit or no-limit tables with blinds of $5/$10 or higher, 8-game tables with stakes of $20/$40 or higher, or other limit games with stakes of $20/$40 or higher.

B

Not available for players from your country
FAQ
👀 How do Home Games work on PokerStars?
Proceeding from the name it is clear that this feature gives you opportunities to play poker with your friends, but in the digital realm. The Home Games functionality allows one to create their own pool of players. It's like your own small poker room with games available only by invitation.
You start a private poker club in the client and send an invitation to all potential members. Inside the club, you can set up both tournaments and cash games. It is also possible to join someone's club, but its manager or administrator must approve your request first. For that, you need to specify Club ID, invitation code and your name in a special form.
📱 Can you play PokerStars Home Games from your phone?
Yes, invitation-only games are available on portable devices running Android and iOS. However, there is one big disadvantage: you can only join your friends' clubs, and you won't be able to create your own games in the mobile app. To do this, you will have to instal software on your desktop/laptop. Here you can find how the PokerStars download process goes.

🔎 How are points calculated in PokerStars Home Games?
If your private games are for real funds, then Pokerstars will charge a commission (rake/tournament fee). Its value is the same as in regular actual money games held in the room. Reward points in Home Games are also credited according to the general scheme. More about PokerStars rake and rakeback systems you can find in our dedicated article.
You gave this material a grade 5 from 5: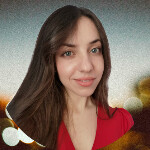 I've been working in the Cardmates team since 2018. Started playing poker the same way most people usually do – socially, with friends and fellow students. I adored those exciting poker nights but never thought my life would be connected with this game, even tangentially.