HORSE poker game rules

HORSE (H.O.R.S.E.) is a mixed poker format where people play by turns in Hold'em, Omaha Hi-Lo, Razz, 7 Card Stud and 7 Card Stud Hi/Lo.
H.O.R.S.E. is the most popular mixed game. 2006 became a significant breakthrough period for horse-poker because it was added to the list of WSOP Events with 50 000$ buy-ins for the first time. Since then it is included in the list of mandatory WSOP Events and also WCOOP.
The order of games in H.O.R.S.E.:
O – Omaha Hi-Lo
R – Razz (7 Card Stud Low)
S – 7-Card Stud (7 Card Stud High)
E - 7-Card Stud Hi-Lo (eight or better)
H.O.R.S.E. game rules
The order of games in live poker can be changed depending on the casino rules or an agreement between players.
The order of games in H.O.R.S.E. tournaments must be approved before the first hand starts.
In the games without dealer/button position (for example Stud), the button continues to move from player to player after each hand in order to monitor the number of hands played.
Sometimes the game type can be changed after each hand. In other cases, it may occur after a certain period of time. Most often, each of the disciplines is played during one circle.
All the HORSE disciplines are played in a fix-limit format. There are no No-Limit or Pot-Limit games in this play.


Features of game strategy
The first thing the beginner should do is learn the rules of five poker varieties that fall within this mixed discipline. After that, you need to master the basic strategy and learn how to win in the long run in each of the varieties. Only after that, you can proceed to the mixed format.
In Horse card game you won't be able to sit on the sideline at one stage in order to start winning at another one. Due to passivity, the stack will be spent on the blinds, antes and bring-ins. You will hardly compensate for these losses in your favorite discipline, regardless of how big your advantage over opponents is. This is especially noticeable in the tournaments in which the size of blinds and bring-ins is constantly growing.
In Horse tournament, you shouldn't count on the luck. In big tournaments in Hold'em and Omaha disciplines, the amateurs often become the winners. However, in MTT in mixed disciplines, the professional players achieve victories in most cases. It's necessary to learn a lot of strategy materials, spend dozens of hours for calculations and obtain a solid experience of fight against the other thinking rivals to become a good player.
Game strategy
When building a Horse poker games strategy, pay attention to the following factors:
Monitor your opponents' play. Find out the disciplines in which you rival is strong.
Don't bluff often. Focus on the strong hands. Reduce the number of entries in the game with speculative cards. It is difficult to win with weak hands in H.O.R.S.E.
Don't risk in borderline situations. When there is a need to make big investments with a strong no-nut hand, it is better to fold. In the next rounds, you will have opportunity to win the pot without serious risks.
In the tournaments, act as aggressively as possible at the initial levels, when there are many weak opponents. If you fight against inexperienced opponents, build up your stack and increase your chances of entering ITM zone.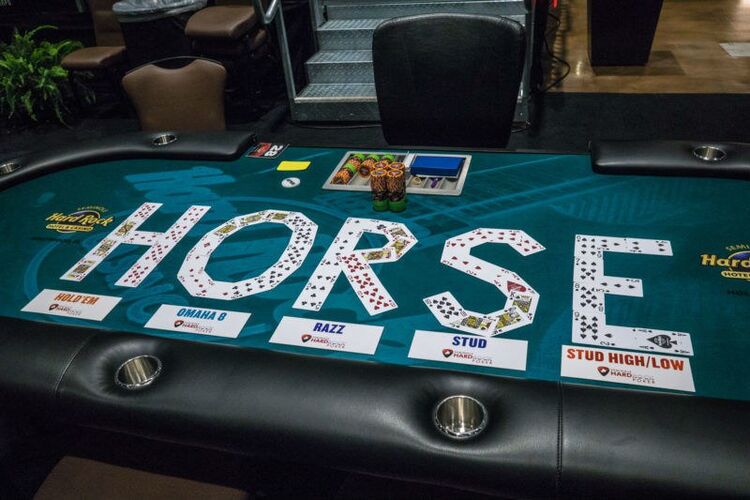 ​
Tips for playing H.O.R.S.E. game
There are few articles and materials in HORSE discipline. This is because every poker pro plays these mixed games in his own way. If you want to try your hand in this format, you should develop your own strategy. As mentioned above, you need to hone your skills on all fronts: Hold'em, Omaha, Razz and Stud. Search for your weaknesses and work on mistakes to play with your rivals at least on equal terms. Here are some tips from the experienced players:
In the beginning, you should play carefully and avoid bluffing. Play only the strong hands.
Learn to quickly switch from one discipline to another one.
Monitor the game style of each opponent at all stages.
Don't respond to aggression, particularly after your switching to another discipline.
Improve your skill and develop strategy.
If you want to visually get acquainted with this format, we offer you watch the video with Nick Schulman, who comments on game of this poker discipline.



Conclusion
H.O.R.S.E. is an excellent game for those who want to improve their poker skills. This format will help you to significantly hone your skills and knowledge in certain disciplines. In addition, if you get a good practice in H.O.R.S.E., it will take much less time to find the game with weak opponents. This format is suitable for the players who want to get both the new sensations and steady income.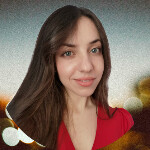 I've been working in the Cardmates team since 2018. Started playing poker the same way most people usually do – socially, with friends and fellow students. I adored those exciting poker nights but never thought my life would be connected with this game, even tangentially.