How to become a poker dealer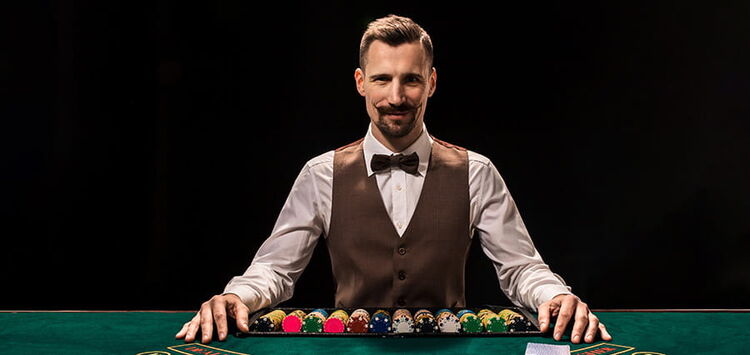 ​
In the poker world, there is a certain group of people who are not directly involved in hand, but they occupy a special niche in the cash games and tournaments. In this case, we are talking about poker dealer.
The casino dealer means much more than just a person who deals the cards and calculates the chips. He bears responsibility for the game atmosphere and even the players' mood who don't get the "premium" starting hands as often as they would like.
Depending on the location of poker tournament, there are two types of dealers:
Shifting dealer (in the home tournaments, this role transfers from one player to another one in sequence).
Constant dealer (employee of the gambling establishment).
The main task of dealer is to ensure a smooth game process and control its moves.
How to become a poker dealer
If you want to work as a dealer in a licensed gambling establishment, you should ask yourself if such a job is good for you.
Here are a several things to consider:
Since the dealers are the face of company, they should have good skills of communication and service. Dealers will have to put up with the players blaming them for their failures and losses.
Dealers should have good skills of conflict resolution and feel the moment when it is necessary to seek assistance from the inspector in order to settle any disputes between visitors.
It is important to demonstrate personality traits to interest and involve the players. (Many visitors come to the gambling establishment to have fun).
Dealers should possess a good basic knowledge of mathematics, as they monitor betting rounds and count the pot.
The ability to quickly shuffle and deal the cards is additional bonus. Furthermore, this skill can be improved during the training stages.
You may also need to learn how to act as a dealer in other poker disciplines.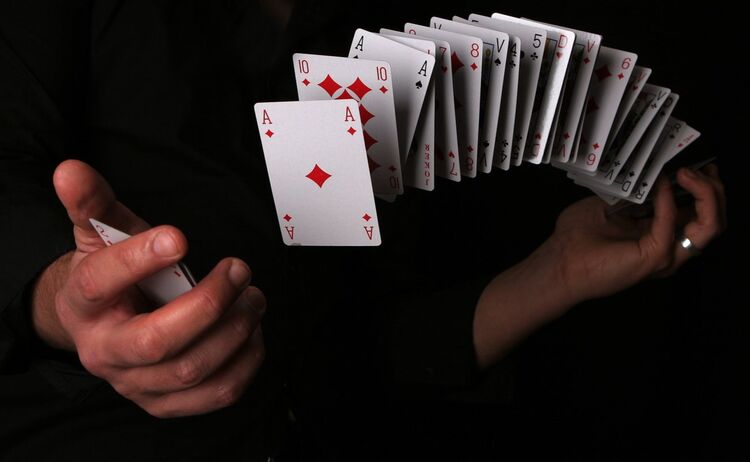 ​
While working as a dealer in the gambling establishments, you cannot participate in any hands. However, if you really love this game, watching its move can be a good entertainment despite the fact that you are at work.
Requirements for dealer post
The dealer in casino or poker club must have a high degree of stress resistance, as well as maintain a concentration for a long time and be assiduous and patient. He should calmly perceive the sound and visual signals from the players, by promptly reacting to them, as well as process the requests and demands of the visitors.
Naturally, the dealer should have a solid theoretical poker base, developed logical thinking and the ability to quickly operate with numbers, by making mathematical calculations and striking the pot balance at the beginning and end of the work shift.
Fine motor skills are also important to effectively work with the cards, chips and money. This post requires a 20/20 vision, an adequate response to the noise, temperature fluctuations, lighting and so on. Also, the allergic to dust or tobacco is not acceptable.
Ideally, the dealer is required to attend at least a six-month training course and study the theory and practice of all poker types in the casino or poker club. After that, he should confirm his knowledge and skills with a corresponding certificate.
In a high-level gambling establishment, the knowledge of several languages is required for effective communication with any clients. The dealer should be aware of the behavioral models of different psychotypes of poker players. Relevant experience at major tournaments of the world poker series is also desirable.
After the study and obtaining a license, it is time to apply for a vacancy in the casino. When applying for a job, the candidate will have a mandatory interview, which includes 15-20 minutes of poker hands under the manager supervision.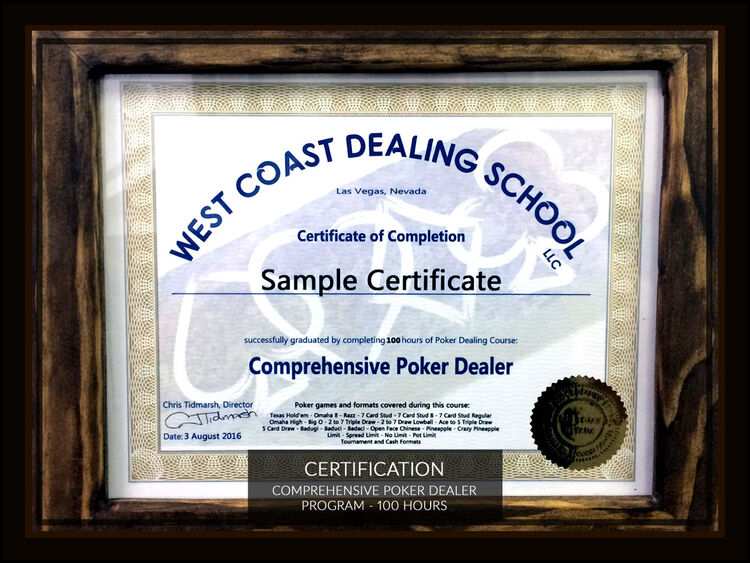 ​
Poker dealers can be divided into 2 main categories:
Cash dealers
Tournament dealers
Those who specialize in cash have a more stable job, as the cash games are carried out in the casino all the time. On the other hand, tournament dealers have opportunity to travel the world and work on the largest poker series.
Salary and tip
The dealers often talk about their work without enthusiastic terms. However, they may be well rewarded with several thousand dollars on a monthly basis for their stressful job. Such amount includes a salary, depending on the number of shifts worked, possible bonuses and tip from the most successful players.
As for the tip, they are more common in the cash games. Here, the tip size can vary from $1 per hand and higher, depending on the player's mood and his winning. However, do not assume that tip will be given after every hand. When dealer is given a tip, he should accept this reward with a smile and moderate gratitude (it is required to maintain reputation and keep the image of gambling establishment).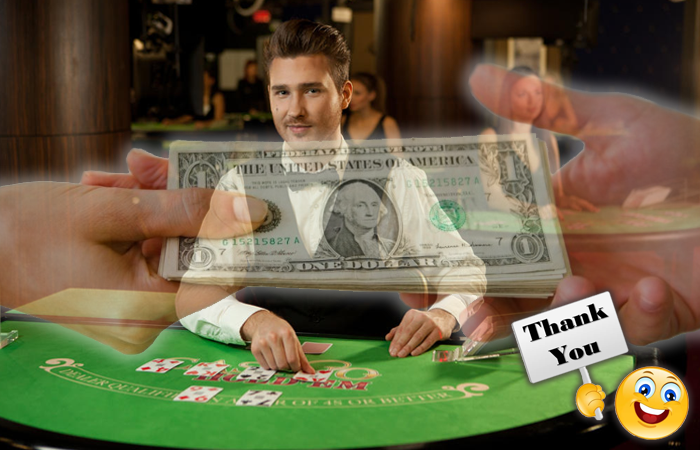 The average annual income of the casino dealer is about $20 000 and this is just a salary. Tip can significantly increase this amount. For some, the income from gifts reaches the mark of $60 000 per year. You need to understand that winner's generosity is significant, but the dealer's professionalism, his tact, skill and ability to maintain a favorable atmosphere is very important.
According to the Bureau of Labor Statistics, the casino dealer earns about $14 700 per year on average. However, if you add a tip, the total figure turns into a decent income. (Make sure that players are allowed to tip in your country, as tipping is prohibited in some places.) According to some reports, the dealer's income can double with the tip to $30 000-$60 000. Tip size depends on the players' generosity and the dealer's skill.
So, if you think that a dealer career is right for you, you should consider that most jurisdictions require a training and license. If you have not been a professional dealer before, it often makes sense to submit your resume or job application to local gambling establishments before going through all the subsequent stages.
As a rule, before start working as a dealer, you must complete training course in all game disciplines. Some casinos offer their own training courses for new employees. Usually, the dealer courses cost around $1 000 (unless sponsored by the casino) and last from 1 to 8 weeks, depending on the course and number of board games.
After the training, you need to apply for a dealer license in the Gambling Commission or the appropriate structure that regulates the casino work in your jurisdiction. This authority may be different in various states and countries. In addition, the strictness of official procedures and complexity of obtaining the license also may differ in various places. Nevertheless, you will always have to go through inspection and sometimes make a drug test. It is impossible to become a licensed dealer without these two procedures.
If you feel that you are perfect for the dealer position, then step forward towards the dream. In the meantime, we offer you to watch a video on what you need to know before becoming a poker dealer.
​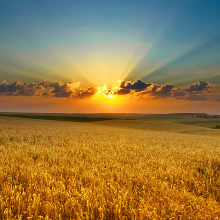 Cardmates journalist, news editor and translator since 2016. Specialization: poker news and review of events.