How to become UNFAMOUS in poker!?
Is a way of living when ure good at poker, but you like to remain in anonymat for your entire life?
I guess it is. And the inspiraton of this post was a share that someone just send it to me. This guy had ~700$ in his account on GGPoker when it won this!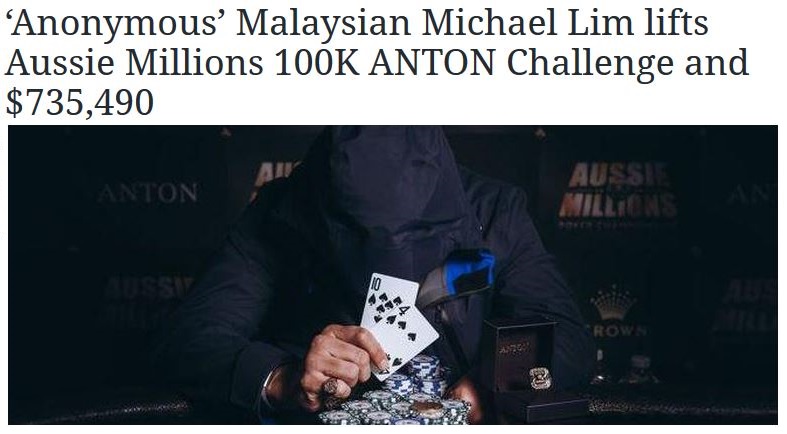 And the problem is: if you win a huge prize, like him for example, you would remain a "nobody" or you will try to share your life result????
Personally, i am sceptic with the answer. If my money are safe, no worries to share to the others your news. But, if the cirscumstances are not positive for your future, just slow down...
Interesting is that the Press gave his name, and if it was a televised event, his face was visible. Probably, this is a way to make him "famous", because the peoples don't see faces, they looking for :). Nice right?
What would you do if you won the same event?
Let me one post below. Thank-you!

Overall rating of this post: