How to change nickname at PartyPoker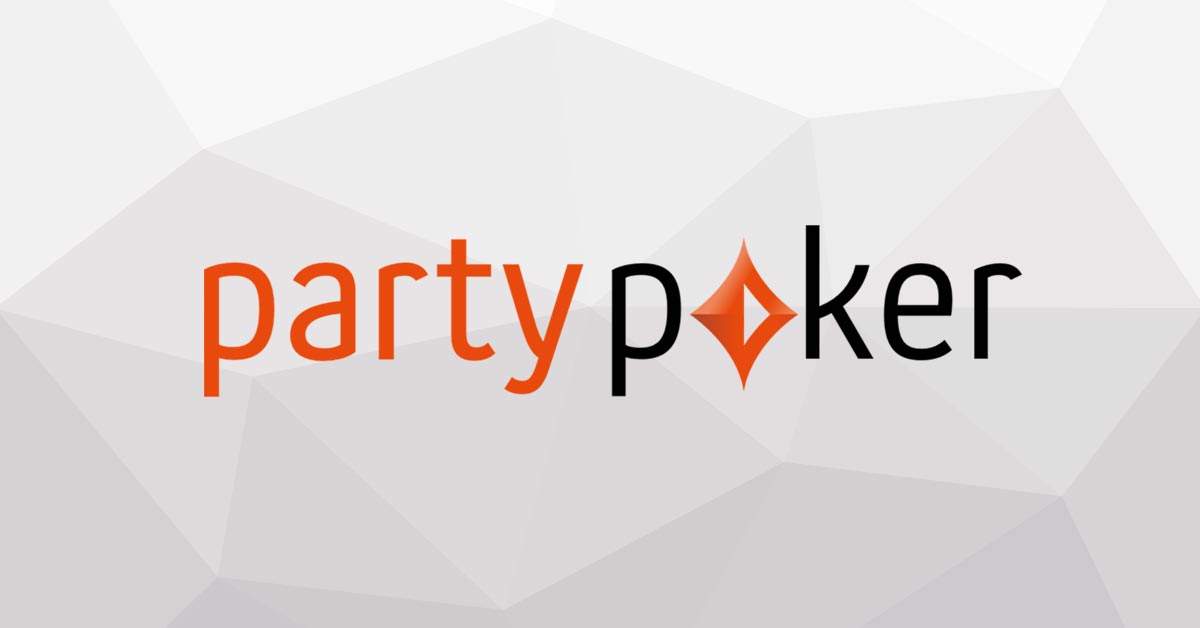 Unlike most poker rooms, Partypoker allows its players to change their screen names, and if you have chosen the wrong name when creating an account – you can easily change it for another one.
What is more, for this you don't need to make up any particular circumstances and beg the support to help you - your desire is enough.
The reasons to change the nickname in the poker room may be different:
To confuse the opponents;
To get lucky (a lot of players believe that a nickname might also be "lucky " and "unlucky ");
You made up a more recognizable nickname to use in the account;
The previous nickname was created rashly;
There is a misprint in your screen name;
You are simply sick and tired of it.
And there are a lot of other reasons.
You can change your nickname at Partypoker in a few simple steps.
UPD. Сhanging the nickname at PartyPoker is prohibited by the new rules of the poker room, after the mandatory change of nicknames in 2019.
Step-by-step instructions to change a nickname at Partypoker
Step 1. In order to change the screen name in the poker room, you need to submit an application by applying to support service. Email to [email protected] that you would like to change your nickname in the poker room, and after that, you will get a letter with detailed instructions. You can also implement the changes in the client of the poker room through the "Settings" menu.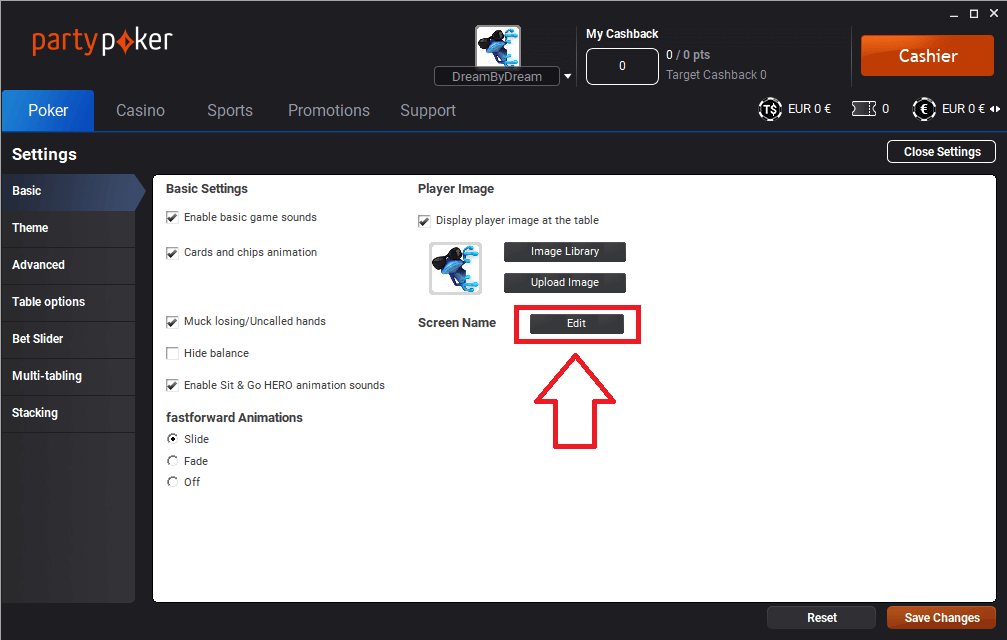 Step 2. In order the support service to examine this issue more thoroughly, provide them with the following information about your account:
your user name;
your e-mail address;
date of birth.
You also need to give them five variants of your new nickname (in order of preference). Several variations of the screen name are needed in case the nickname you want is already taken or it is unavailable for some other reasons.
When choosing the new screen name, you need to consider the following details:
A nickname must differ from the username (user ID/login);
PartyPoker nickname must contain from 5 to 15 symbols. For the nickname, it is allowed to use the Latin alphabet characters AZ, a-z, as well as the numbers 0-9. You can also use special symbols: space, underscore_, hyphen -, and dot.)
The screen name cannot start with a special symbol, and it can also contain only one space between two characters.
You can't change the nickname during the game or when you are already registered for a tournament. If you send a request to change the nickname, you need to cancel the tournament registration.
But be careful and attentive when choosing a new nickname, as you can change it at PartyPoker just once!
If you try to change your nickname twice, you will receive an email with the following content:
The request is denied. Our records indicate that you have already changed your nickname.
Step 3. As soon as the Partypoker's support receives all the necessary data from you, they will make the required alterations. As a rule, you will be notified about the changes by email.
That's it, you can play under the new nickname in the poker room.
What to do if you've forgotten your nickname at Partypoker
Sometimes, when you register in the poker room and do not play there for a long time, you realize that you have forgotten your Partypoker nickname. It is not safe to create a new account, as you can be accused of multi-accounting, and both of your accounts will be blocked. You can't change the nickname this way too since to get a new screen name, you need to specify the old one. What to do in this case? We have written about this issue to the support service of the poker room.
The answer of the Partypoker's support service:
«In this case, you need to recall which e-mail was specified during the registration and to contact us using it. If you do not remember the e-mail, then give us a copy of your passport and then, if we find your account, we will need to change the account e-mail to the one you use to write us, as well as contact you by phone (if you remember the number you've indicated, and if it is inactive, please provide us a new number)».
According to this information, we can draw several conclusions: you need to write to the support using the email that you want to link with your account. Also, you have to know a phone number and an email address specified during the registration. If you haven't recalled the email address and you really need to restore your account – then you will have to send the documents to the support service of the room.
If the support service does not find your account, you can create a new one with peace of mind (but we suggest you save the correspondence stating that support didn't find your account in the poker room ... just in case).
When sending the documents to the support, take into account the following details:
the file size should not exceed 5 MB;
its quality must be clear, colored and readable;
you mustn't use any programs for correction;
all 4 corners of the document must be visible;
the format of the documents should be one of the following: jpeg, .bmp and .tif.
Support assures that your documents will be placed to a reliable database; they will be considered only by a special department and will not be given to the third parties or companies. Thus, you can be calm.
We hope that the article will be useful for you, as well as it will answer your questions and help you to solve the problems.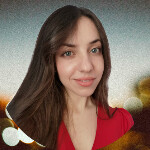 I've been working in the Cardmates team since 2018. Started playing poker the same way most people usually do – socially, with friends and fellow students. I adored those exciting poker nights but never thought my life would be connected with this game, even tangentially.