How to choose a poker calculator for iOS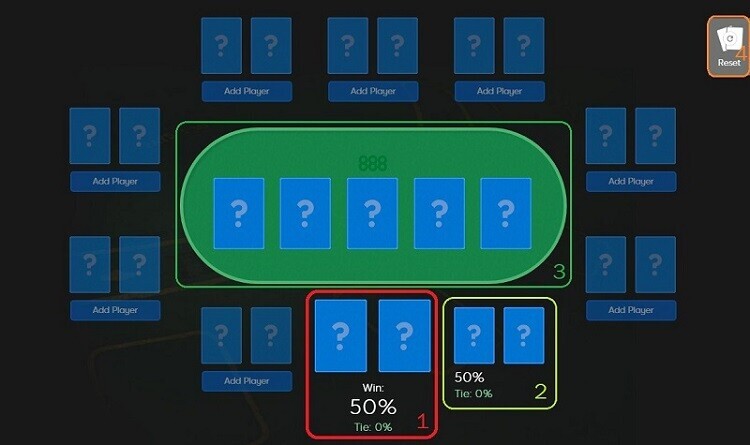 Poker calculator is a program for calculating players' chances of winning of a certain hand with the specified parameters. Professional players often use poker calculators to figure out the values ​​in each particular hand and determine the strength of their hand, as well as probability of winning.

The poker industry is developing rapidly and you can find many poker calculators on the internet. The well-known developers of gambling software, as well as lesser-known companies create such programs.
Poker players often use similar software on their smartphones (Android and iOS). On the internet, you can find many poker calculators. However, what about free poker calculator for iPhone? How to choose it? This is a good question and we know the answer.
iPhone poker calculators for beginners
Poker calculators include both simple software with a basic set of functions, as well as more complex programs in which you can set much more initial parameters.
Let's start with a simple and free poker calculator for iOS devices, namely Free Holdem Calculator. This program has a simple and intuitive interface. For the players' convenience, all functions are located in one window: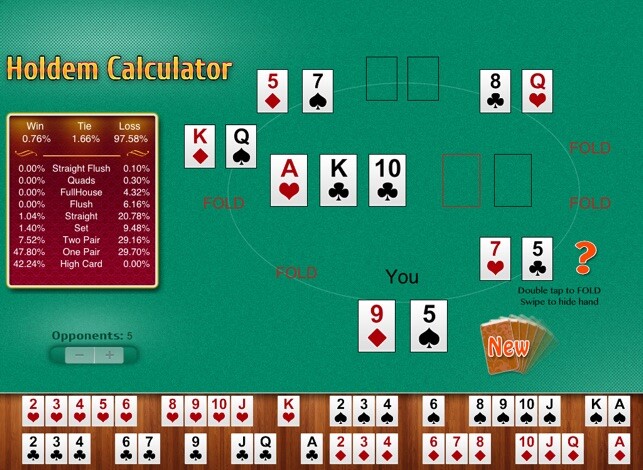 ​
Free Holdem Calculator features and its management:
Calculator is designed for hands with 2-10 participants;
Double tap on the screen means a fold;
Single tap on the screen means a return of the opponent's cards;
Swipe gesture means elimination of the opponent from hand.
Poker calculators for iPhone with advanced features
If you are a more experienced player and a simple poker calculator is not enough for you, then you are able to use another program – Enterra Poker Calculator.
Enterra Poker Calculator has been developed by the Enterra company and it has many more features than the above-mentioned Free Holdem Calculator.
First of all, it is distinguished by an abundance of poker disciplines, as well as availability of additional customizable parameters. Due to the greater number of functions, poker players have opportunity to analyze their play in more details and work on errors right on their smartphone.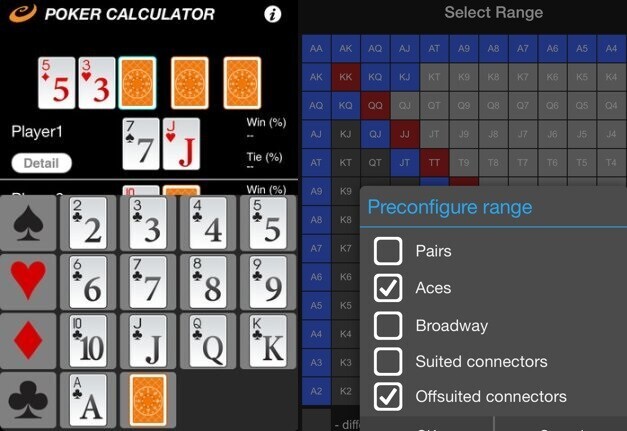 ​
Enterra Poker Calculator features
Hand analysis in Hold'em, Omaha, 7-Card Stud, 5-Card Omaha and Omaha Hi/ Lo;
Support for voice input of cards;
Customizable ranges of opponents cards;
The download of your hand history;
Instant calculation of your hand equity and EV at any stage of the game.
In general, this program is also well suited for beginners, because its interface and functions are user-friendly. These two poker calculators for iOS are good for both beginners and experienced players.
Which poker calculator for iOS are you using? Share your experience in the comments.