How to download and install PokerDom on computer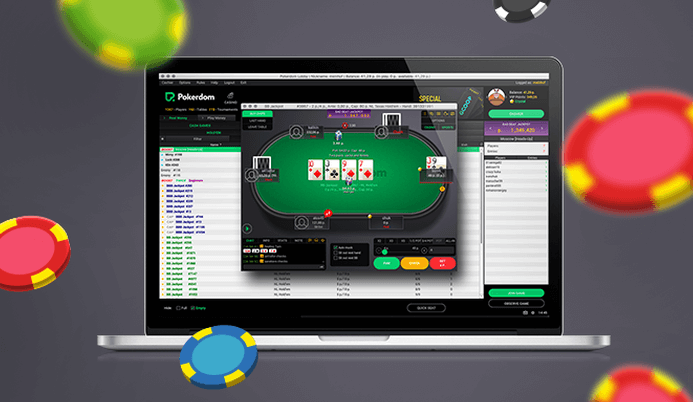 ​
It's not difficult to download and install PokerDom on your computer since the process itself is extremely simple and will take just a few minutes from a player. For clarity, we present a step-by-step instruction with pictures on downloading the poker room from the official website of PokerDom.
How to download and install PokerDom on PC
1. In order to play poker for real money at PokerDom, you first need to download the installation file pokerdom. Just open the official website of the poker room and click on the "Poker" button and then on the «Download» button, as shown in the picture below: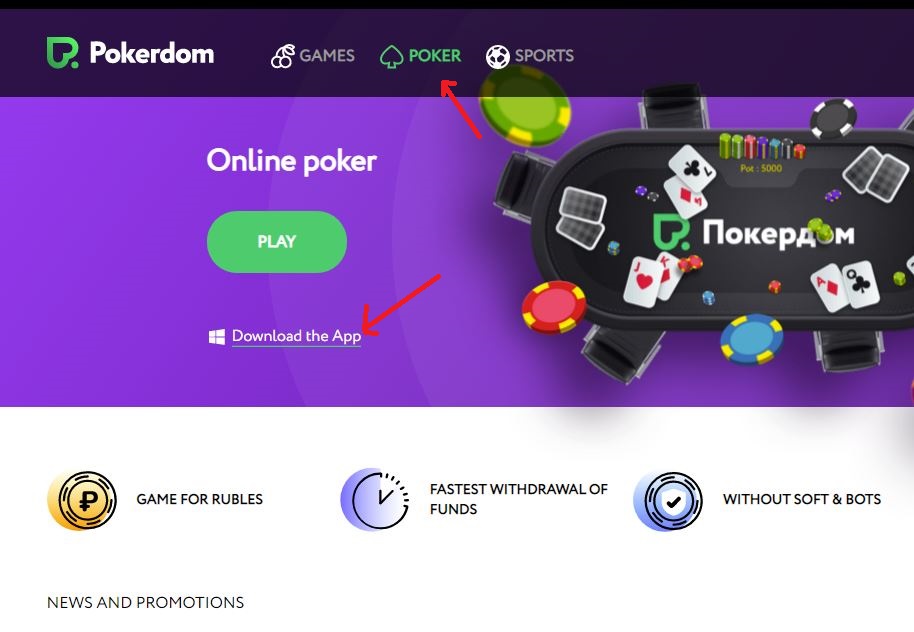 ​
Important: if you haven't created an account at PokerDom yet, then we recommend that you first pass a simple registration procedure.
2. Once the download is complete, open the installation file (pokerdom_setup.exe).
3. In the pop-up window, select the app language, the folder for installing the PokerDom client, and then click on the «Install» button.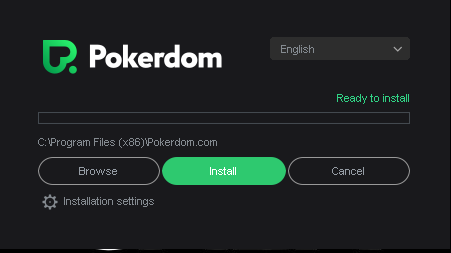 ​
4. Wait for the installation to complete – this process does not take more than one minute.
​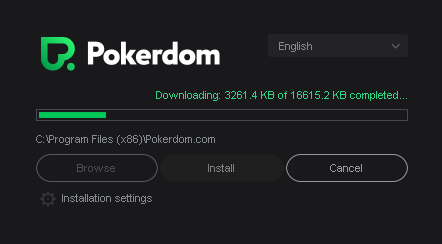 5. Then, the login window to enter PD will open in front of you. Enter your login and password.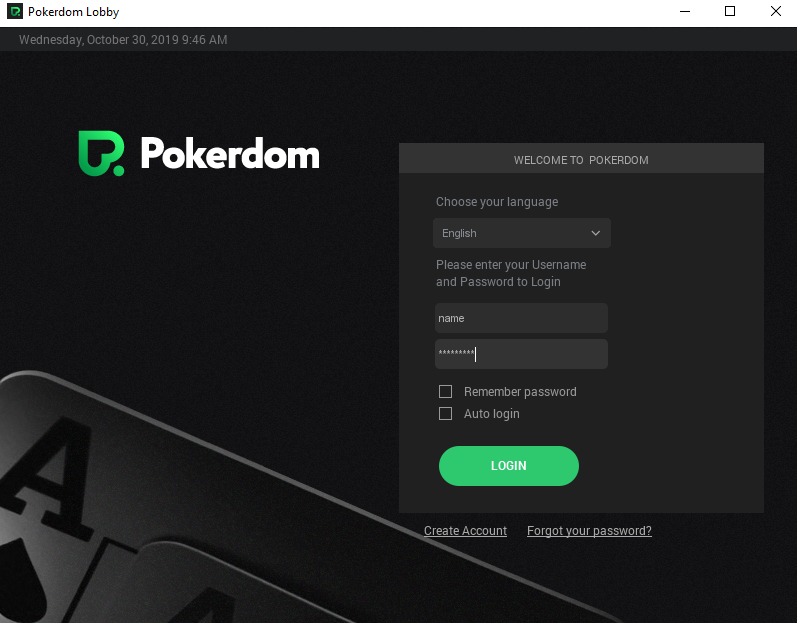 ​
Now you can play poker at PokerDom for free (play money) and for real money as well. The PokerDom client is available in 13 different languages.
Get 200 rubles bonus (about $3) for registration at PokerDom from Cardmates.
Important: make sure that your computer's hard drive has enough free space to save files. In addition, check your Internet connection and whether you have the necessary administrator privileges to download files from the Internet to your computer.
How to download Pokerdom on Mac OS
It's also easy to install PokerDom to a device that runs on the operating system Mac OS.
Go to the PokerDom official website, click on the "Poker" button and then press «Download».
After the download is complete, the pop-up will open. In it, simply move the Pokerdom shortcut to the «Application» folder.
Since the file wasn't downloaded from the App Store, a confirmation must be completed. Click on «Open».
The PokerDom client will be installed on your Apple device in a matter of seconds. Enter your data (login and password) and start playing for real money.
Please note: we strongly recommend that you do not download the PokerDom client from third-party resources, since such files may contain spyware and viruses that can harm your computer.
Find out more about Pokerdom in the review from Cardmates. You will also find current promotions of this poker room.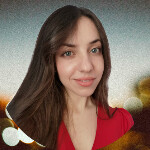 Cardmates journalist, news editor and translator since 2018. Specialization: poker news and review of events.