How to obtain compensation for interrupted tournament at PokerStars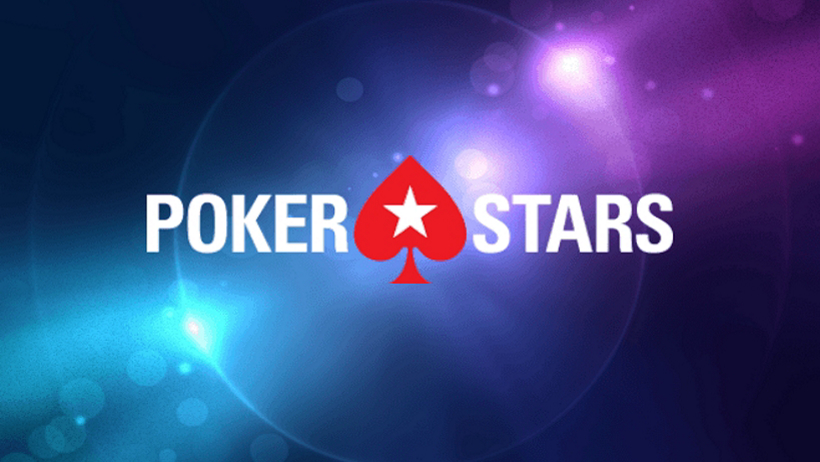 ​
Imagine situation: you accumulated $530 in your bankroll for a long period of time in order to play WCOOP tournament with $1 000 000 guarantee. The cards are dealt, you are looking forward to start your game, but suddenly a sign appears: "Break in the game".
This is exactly what happens at the time of technical failure at PokerStars. There are two scenarios of event: the tournament either will resume after a while, or it will be completely canceled.
However, what about the buy-in that you have spent for this event? In this article, we will tell you how to get compensation for interrupted tournament.
How to return buy-in for a canceled tournament at PokerStars
To obtain compensation for interrupted tournament, you need to send a letter to [email protected] You should specify the following things in the subject of letter:
"REFUND: T # XXXXXX, $a + b, User ID",
"XXXXXXX" is a number of tournament, "a + b" is the tournament's buy-in (for example, $50 + 5), and "User ID" is your PokerStars username.
Example: "Request for compensation, T # 675834910, $ 100 + 5, Petrarka"
If you need to get compensation for the several tournaments at once, specify each event by analogy.
If you don't know the tournament number, you should find it in PokerStars lobby. This can be done as follows:
"Service" → "History and Statistics" → "Get Tournament History":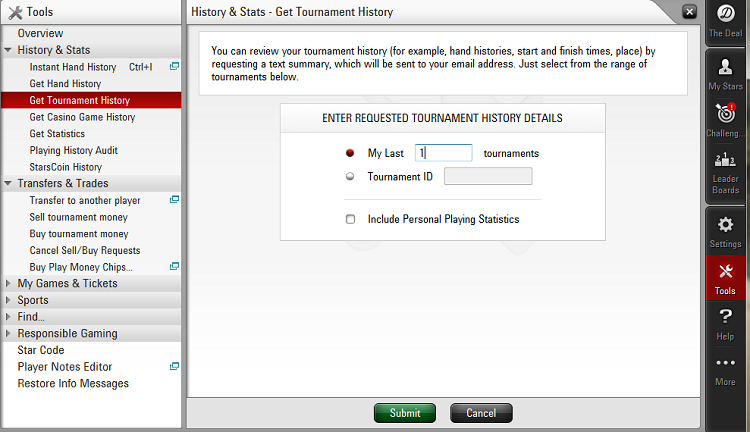 ​
Three variants of tournament compensation
In this case, PokerStars always tries to make fair compensation for their players. There are three variants of refund, which depend on the circumstances according to which the event was interrupted. All these factors are taken into account during the determination of refund method.
Event was canceled before its start
If your planned tournament was canceled before its beginning, then all the players will get compensation for their buy-ins. The entry fee is refunded in the same currency which was previously paid. This is the first method of compensation and it is the simplest one out of three.
Not a single player entered ITM zone
If tournament is canceled at the time when nobody has yet entered ITM zone, then each player will be returned his buy-in, and the prize pool will be divided between the players as follows:
50% of prizes are distributed equally among all participants of event.
50% is distributed according to the size of chip account at the time of tournament's cancellation.
Event was canceled when the player reached ITM zone
If tournament was canceled when the players reached ITM zone, then each participant will get compensation in the form of buy-in. The remaining prize pool will be distributed in a certain way. All participants of event get a minimum payout, which they didn't receive due to cancellation, and the remaining prizes are divided depending on the players' chip account.
Conclusion
The tournament administration can change compensation policy depending on the factors which led to event cancellation. In the events, in which the prizes were in the form of tickets, the compensation will be carried out only in cash.
If you have additional questions, please contact [email protected]