How to pass verification on Partypoker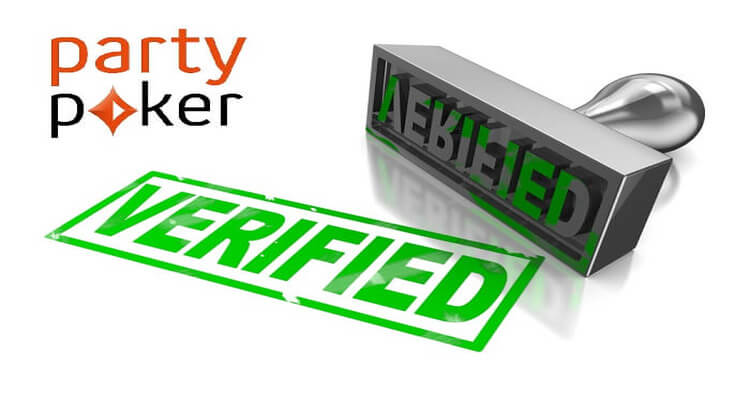 Verification on Partypoker is a standard procedure for checking the identity of a player, which main goal is to ensure a fair game in online poker. When the user's account is confirmed by a support service of a poker room, the poker player will be able to enjoy all the advantages of the game and to withdraw his winnings with no delays. Before you pass the verification, you need to register in the room first.
PartyPoker confirmation of identity – which documents you need to send to the support
The security service of the poker room requires its users a usual set of documents which consists of:
Passport, driving license or another document that confirms your identity (ID Card). It should be easy to read your name, surname and age. You need to scan the first and the second pages of your passport.
A document that confirms your residential address. It can be a utility bill (for gas, electricity, internet or telephone, etc.) issued in the last three months (to your name).
In some cases, the support can request notarized documents from the player where your address and full name will be written.
Photos or scans of your documents must be of good quality and clearly legible. It is recommended to save data in JPG, PNG, GIF or PDF format, in order to avoid problems with opening the files, and the file size should not exceed 5 MB.
To complete the verification of your account, you only need a copy of one of the following documents:
Utility bill (gas, water, electricity).
Landline / Internet / TV bill.
A letter from the tax office or other government agency.
Insurance documents
Bank statement or letter from a financial institution. They do not accept bank statements from online banks.
Lease contract
Letter from social security authorities.
Mobile phone bill.
Residence.

Where to send documents for verification on Partypoker?
A player can send the photo of the documents or scanned copies to an email address of [email protected]. You need to write from the mail you have specified when registering on Partypoker.
You can also download documents directly through a client of the poker room. To do this you need to follow the instructions:
1. Open "My Account" tab.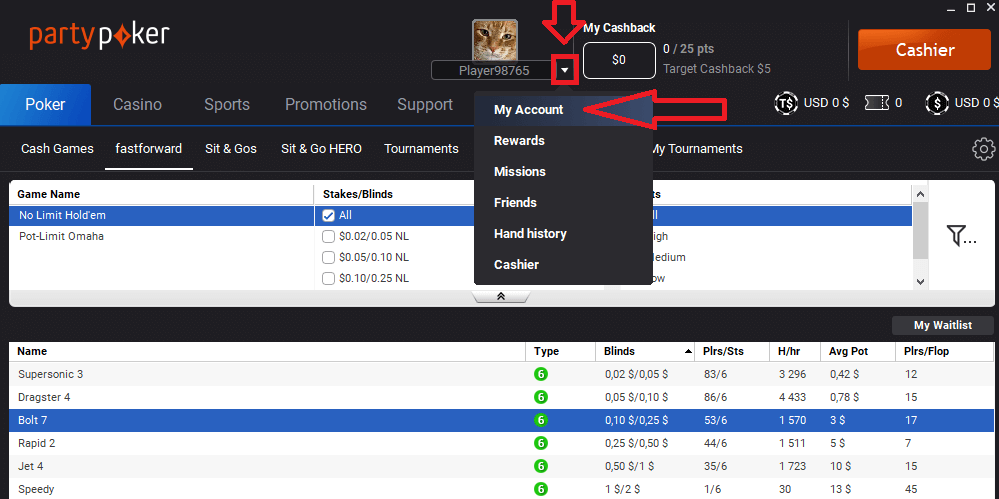 2. Go to "My Details".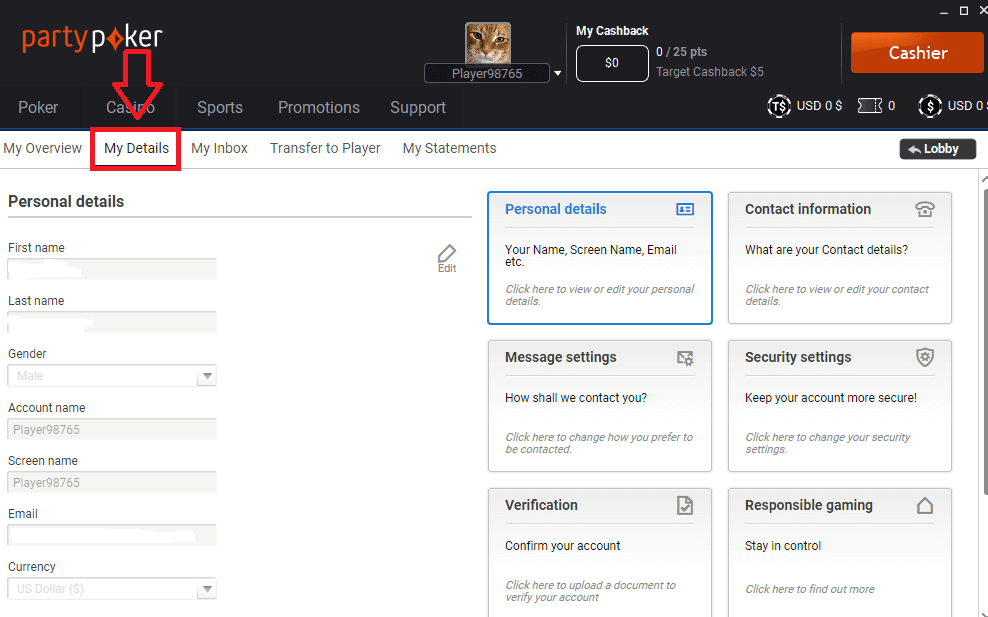 3. Click on "Verification" and then upload the documents to the appropriate fields.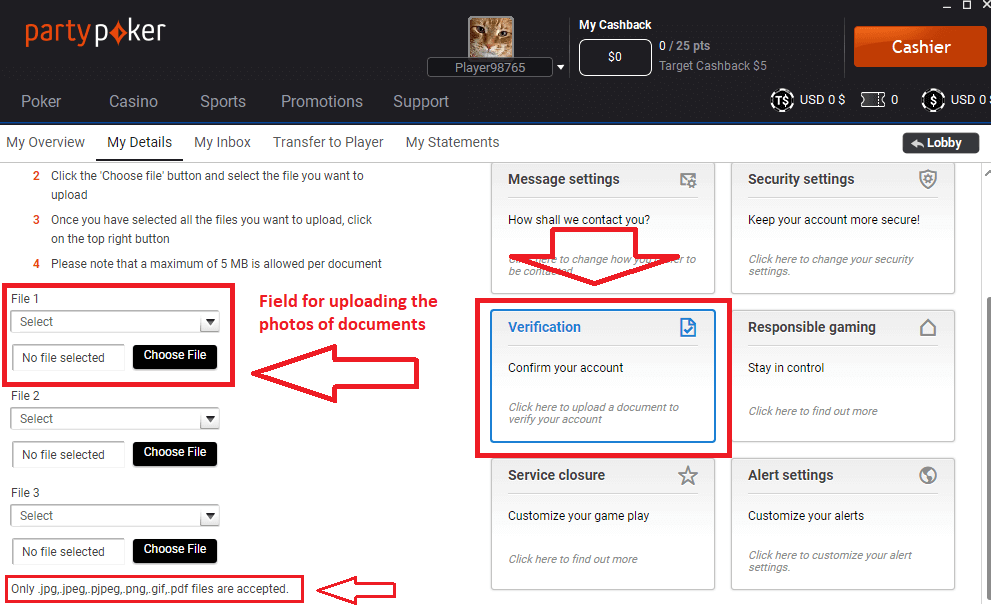 Also the uploading of the documents for verifications can be done through Android and iOS app.
Is it safe to send photos of your documents to Partypoker?
The support service of the poker room assures that your personal documents will be completely safe; they will not be transferred to third parties and will not be used for other purposes. Security of data transmission is provided by 128-bit data encryption.
How long does it take to verify a user on Partypoker?
Terms of verification depend on two main factors: on the quality of the sent documents and on the workload of the support staff. According to the established rules of the poker room, the technical support must respond to its clients within 24 hours.
FAQ
What basic documents are required to verify an account?
Passport (driving license or ID Card), and utility bill to confirm the address.

To which address should documents be sent for verification?
Is sending documents to PartyPoker safe?
The poker room support service assures that your personal documents will be in complete safety, will not be transferred to third parties and will not be used for other purposes.

How long does verification at PartyPoker last?
It all depends on the quality of the photos and the support load. Support is required to respond to you within 24 hours.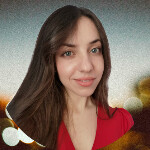 I've been working in the Cardmates team since 2018. Started playing poker the same way most people usually do – socially, with friends and fellow students. I adored those exciting poker nights but never thought my life would be connected with this game, even tangentially.